Do you have a mission to entrust to us?
Submit your mission in a few minutes and find the expert who will be able to carry it out to measure.
Submit a mission
Your skills are in demand!
Create an expert profile, and start enhancing your skills by carrying out missions!
Create my expert profile
Our know-how: your tailor-made transition

1 community of qualified experts
15 years of experience minimum

2 methods of intervention
Interim management
Time sharing

3 professions
Management
Finance
Human resources

3 values
Commitment
Result orientation
Caring
A community of result-oriented experts
and prequalified by FIT in NETWORK®
1
I define my needs, the mission,
its methods and term with
FIT in NETWORK®
2
I review the profiles of 2 or 3
experts preselected by
FIT in NETWORK®
3
I choose the expert and benefit from
the follow-up of FIT in NETWORK®
during the mission
Our best experts for you

Join our network of Experts.
I join the community
Already have a profile? Log in to your account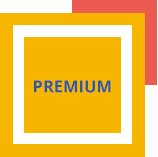 Become a Premium Expert
Give more visibility to your profile by being at the top of the list among all the other experts.
More information
Missions in the spotlight
Do you have a mission
to entrust to our Experts?

I am entrusting a mission
Already registered? Log in to your account
They trust our community of Experts