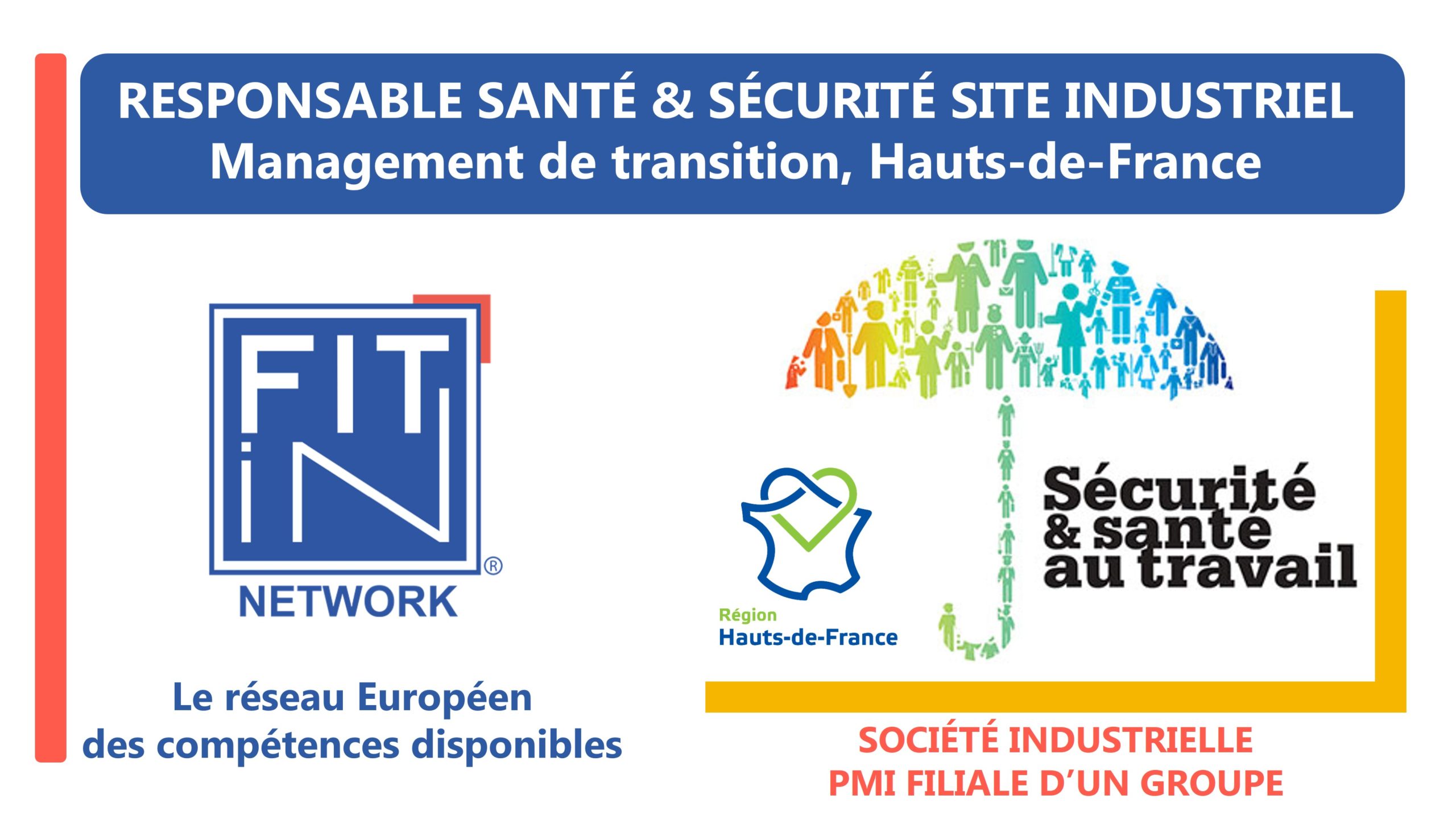 Interim Management: HEALTH & SAFETY MANAGER – INDUSTRIAL SITE
🚀 Interim management assignment 🚀
HEALTH & SAFETY MANAGER – INDUSTRIAL SITE
Our client, an industrial company and part of an international group, has decided to strengthen its expertise in Health & Safety on all its industrial sites.
In this context, we are offering this new interim management assignment on a production site based in the Hauts-de-France.
This long term mission will start at the very beginning of September 2021, it could be extended or transformed according to the « FIT » which will take place with our client.
Are you available and motivated to take up these challenges?
In this case, there is no time to lose: Get your CV ready and apply!
☑️ The Company

Industrial subsidiary in the building materials sector
Continuous fire » activity, production in 3×8 all year round
Autonomous site, with a PMI type of organization and a CODIR
ISO 9001 certification, CE and AFNOR standards
Company committed to improving working conditions and promoting skills with a strong focus on personal safety
☑️ The mission
Reporting to the General Manager of the site and member of the CODIR
Functional relationship with the Group QSHE, based in France
Your mission in summary:
Develop and implement the entire management system

Reinforce the whole culture and practices of Health & Safety at work

Implement all legal and regulatory provisions
Write prevention plans and health and safety files
Ensure the training of operational staff in risk prevention actions
Ensure the reporting of Health & Safety activities and guarantee its independence
Propose to the CODIR all necessary actions to reinforce safety at work
Prepare and participate in meetings of the Health, Safety and Working Conditions Commission (CSSCT)
Analyze the origin of incidents and develop action plans to limit risks
Train the operational teams
Participate in the continuous improvement of working conditions
Your mission in brief
To do everything possible to prevent risks in order to protect the health and safety of employees and all persons present on the site

🏢 Mission based in Hauts-de-France

🕗 Duration of 9 to 12 months, extendable
⚽ Possible transformation into a permanent contract
✈️ Physical presence, little travel
🚩 Starting in early September 2021
Full time mission
☑️ Your Profile
Engineering background as a prerequisite.
Significant industry experience, preferably in the building materials, mining, construction and steel sectors
Between 10 and 15 years of professional experience
You are known for your interpersonal skills and your ability to convince
You are close to the operational teams and present in the field
Fluent in English
🎯 Available immediately
🎯 Based or mobile quickly in the Hauts-de-France
This search is EXCLUSIVE & EXPRESS for our client
🦸♀️ 🦸♂️ Your profile « FIT » with this opportunity?
Send your application by email to contact@fitin-network.com with the reference 21.082