DISCOVER THE EXECUTIVE SEARCH
Recruitment carried out by an external firm
A reduction of the risks linked to recruitment
A long recruitment period (3 to 6 months)
What is executive search?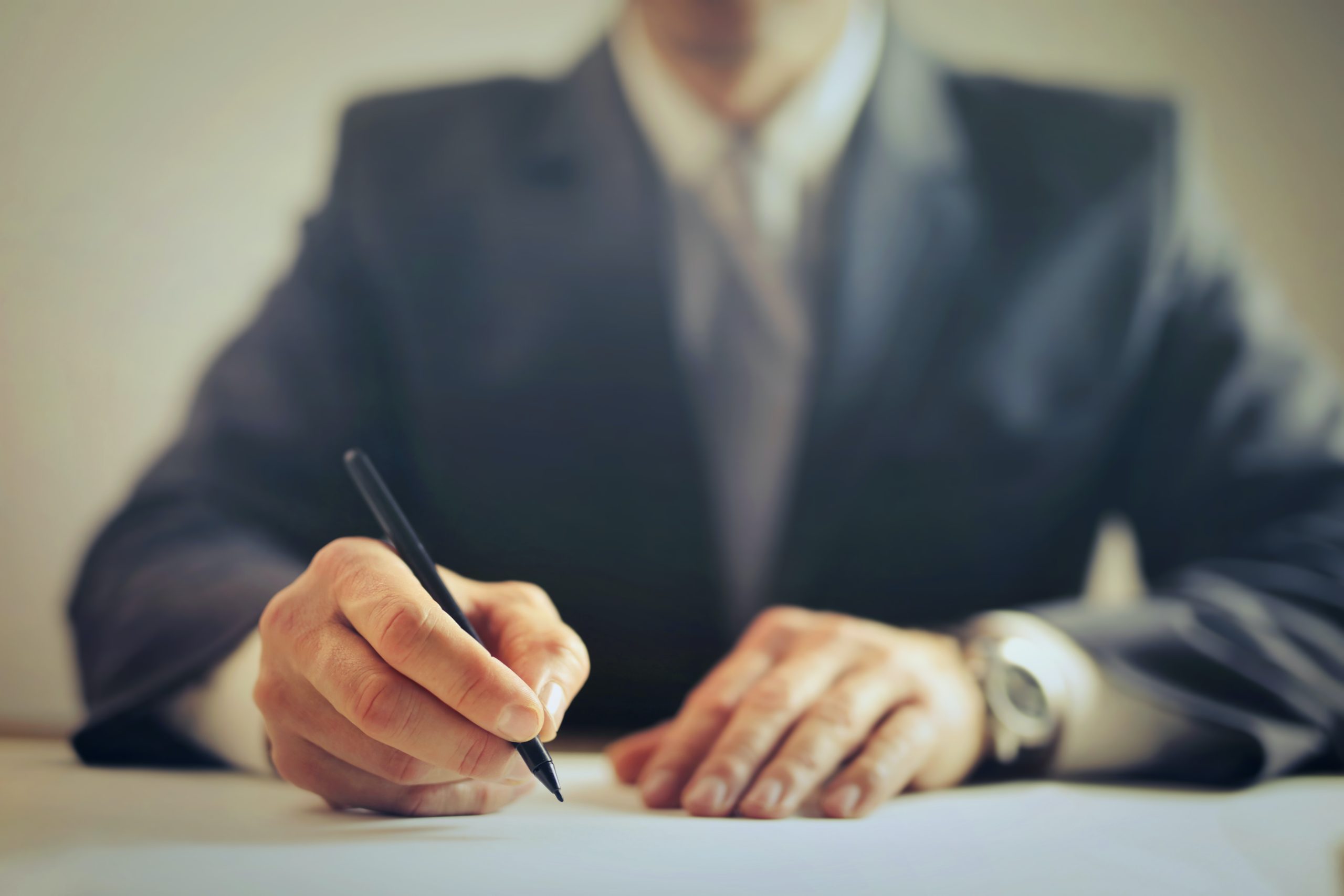 This technique for finding high-level experts and managers was developed just after the Second World War, in 1946, when the United States had a severe shortage of senior managers to run their companies.
The first firms to develop this new profession were therefore Anglo-Saxon in origin: they then set up in Europe and Asia to support the global development of their companies.
At the beginning of the 1980s, this new executive search profession developed rapidly in Europe and then in France, where it is better known as headhunting.
What are the advantages of executive search?
The main advantage of using a firm specialising in executive search is to limit the risks of strategic executive recruitment for companies to a minimum. Other advantages are the verification of professional references, the support during the integration phase in the company, the guarantee of the recruitment, the external and independent approach of the firm and the saving of time for the final client.
Limit the risks of a recruitment error. Beyond the cost of an executive search, a casting error for a senior executive can cause significant damage to the company. The loss of markets, the disorganization of teams, the delay in the transformation or the lack of strategic vision are all possible consequences of a bad executive recruitment. Working with a specialized headhunting firm will help manage these risks.
The external and independent approach of the specialized firm. In order to carry out a headhunting, the independent professional can more easily approach highly qualified candidates and establish a relationship of trust that is essential to the success of an assignment. If the contacted expert is in tune with the market, he will be able to discuss his professional projects and priorities with the Executive Search firm more easily. This direct and trusting relationship is very useful and important because the professionals approached are often members of management committees and executives with strategic functions in their companies. As such, they are subject to confidentiality commitments that executive search firms are also bound to in the context of their missions.
Taking professional references. After having identified the expert corresponding to the needs of the client company, the executive search firm will systematically check his professional references. This qualitative approach allows us to recruit the rare talents that companies need with complete peace of mind. The reference check is carried out by direct approach and in complete transparency with the candidate: call of his professional contacts, telephone exchanges on his experience, on his managerial qualities, on his know-how and above all on his interpersonal skills for the recruitment of strategic talents for the companies.
Support during the integration phase in the company. The role of the specialized search firm does not stop once the permanent contract (CDI) is signed with the company, on the contrary, it is the beginning of a new phase. The firm will accompany the executive during the integration phase with his new employer throughout the trial period: it will carry out regular progress reviews to ensure the success of the executive recruitment. The firm will also accompany and advise the company in the integration process so that the "fit" is as good as possible with the company culture.
The guarantee of success of the expert's recruitment. It can happen, given the changing nature of people and the constantly changing environment, that a recruitment carried out by a search firm is a failure. In this case, the Executive Search firm offers a guarantee of success, over a period of 3 to 6 months depending on the profile, and undertakes to find another senior or experienced executive for the company.
Saving time for companies. Searching for and especially finding a highly qualified expert, a specialized executive or a member of the Management Committee takes time and experience. By using a specialized firm, the client company will benefit from external experience, access to a wider range of choices, and a well-honed talent recruitment process, and as a result will save time and efficiency. This time is valuable to the company, allowing it to recruit more quickly and efficiently with the expert services of a headhunting firm.
What are the limits of executive search?
As we have seen, Executive Search has many advantages for companies looking for the rare pearl.
On the other hand, a classic headhunt can also have its limits, or even disadvantages for companies urgently seeking to recruit senior executives.
Lack of knowledge of the company's sector. To be effective and to be able to carry out strategic recruitments, a headhunting firm must have a good knowledge of the client company's sector of activity. This is not always the case and, prior to a profile search, the firm's consultants often have to develop the sectoral knowledge that is essential for good recruitment. Some firms also have "sector practices" specialising in industry, B-to-B services, retail, logistics or other professions in order to respond as quickly as possible to their clients' multi-sector needs.
The lack of professional contacts in the functions sought by the company. Any headhunting firm worthy of the name has a network of professionals that it can contact quickly. This network is made up of executives, senior managers and members of management committees developed over the years and can represent several hundred, even several thousand professionals for the best specialized firms. Nevertheless, it often happens that the search firm does not have the relevant contacts in the strategic function sought by its client. In this case, instead of making a direct approach, as requested by the client company, the executive search firm carries out a search in the form of advertisements on various media. Although this approach can result in finding very good candidates, it is no longer the same service and the confidentiality of the search may be impacted.
The time frame for an executive search assignment. The recruitment of talent entrusted to a headhunting firm by direct approach being often strategic for companies, the duration of the mission is also very important. A search that extends over a period of more than 3 to 6 months in some cases may become irrelevant to the client company, which has an urgent need for transformation. In order to carry out its executive search mission, the search firm must therefore prove its responsiveness, its speed of reaction and its ability to act quickly to find the right skills for its client.
Notice periods for recruited professionals. After selecting, checking professional references and finally concluding an employment contract with an executive, the recruiting company must wait for the end of the notice period of the hired professional. Depending on the case, this notice period is generally three months, or even longer for senior executives and other members of the board of directors. During this period, the hiring company must be patient and postpone its transformation plans until the highly qualified candidate it wishes to recruit is available.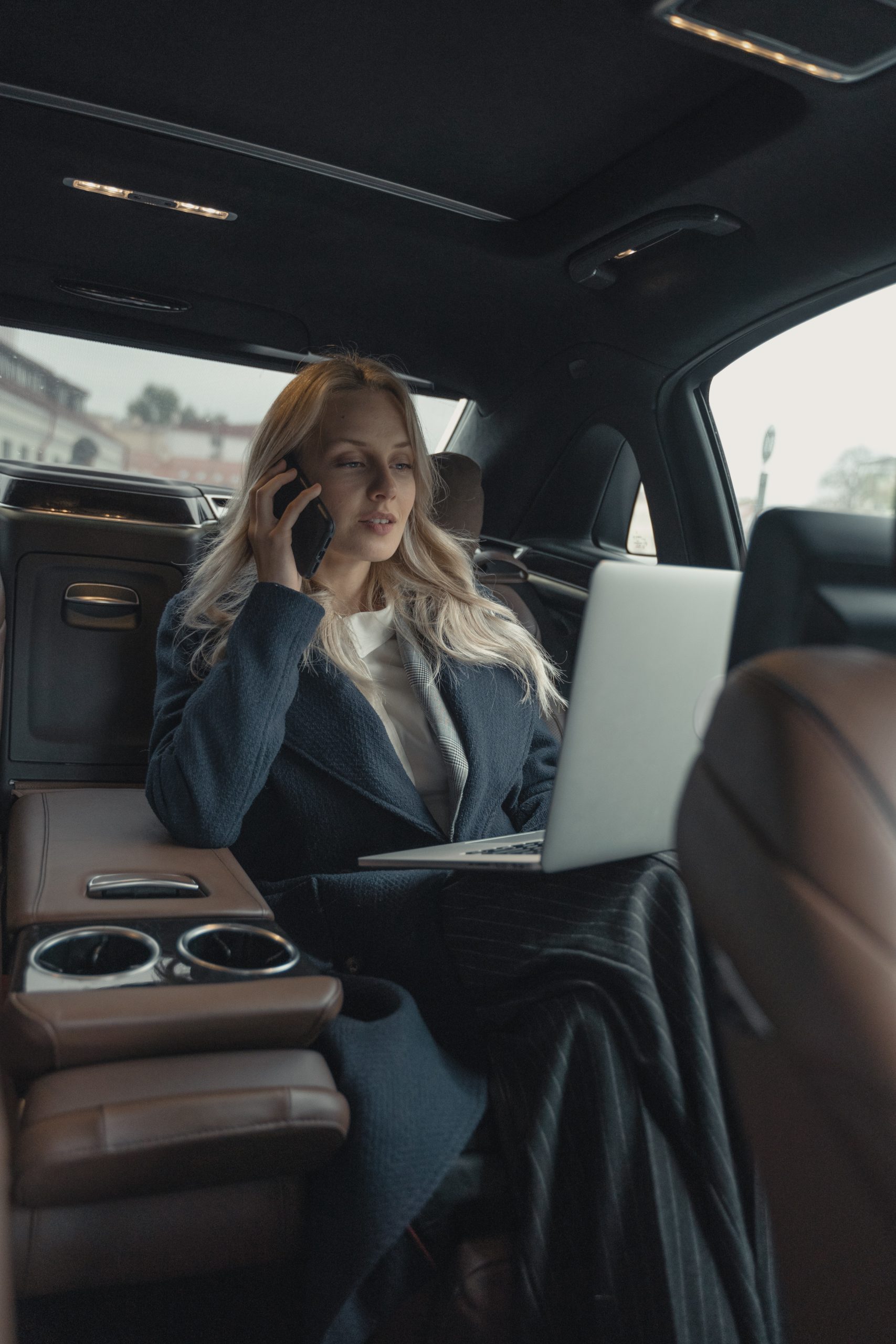 THE SOLUTION TO EXECUTIVE SEARCH: EXPRESS EXECUTIVE RECRUITMENT
The advantages of executive search
With a recruitment time reduced to a few days!
What are the benefits of executive express recruitment?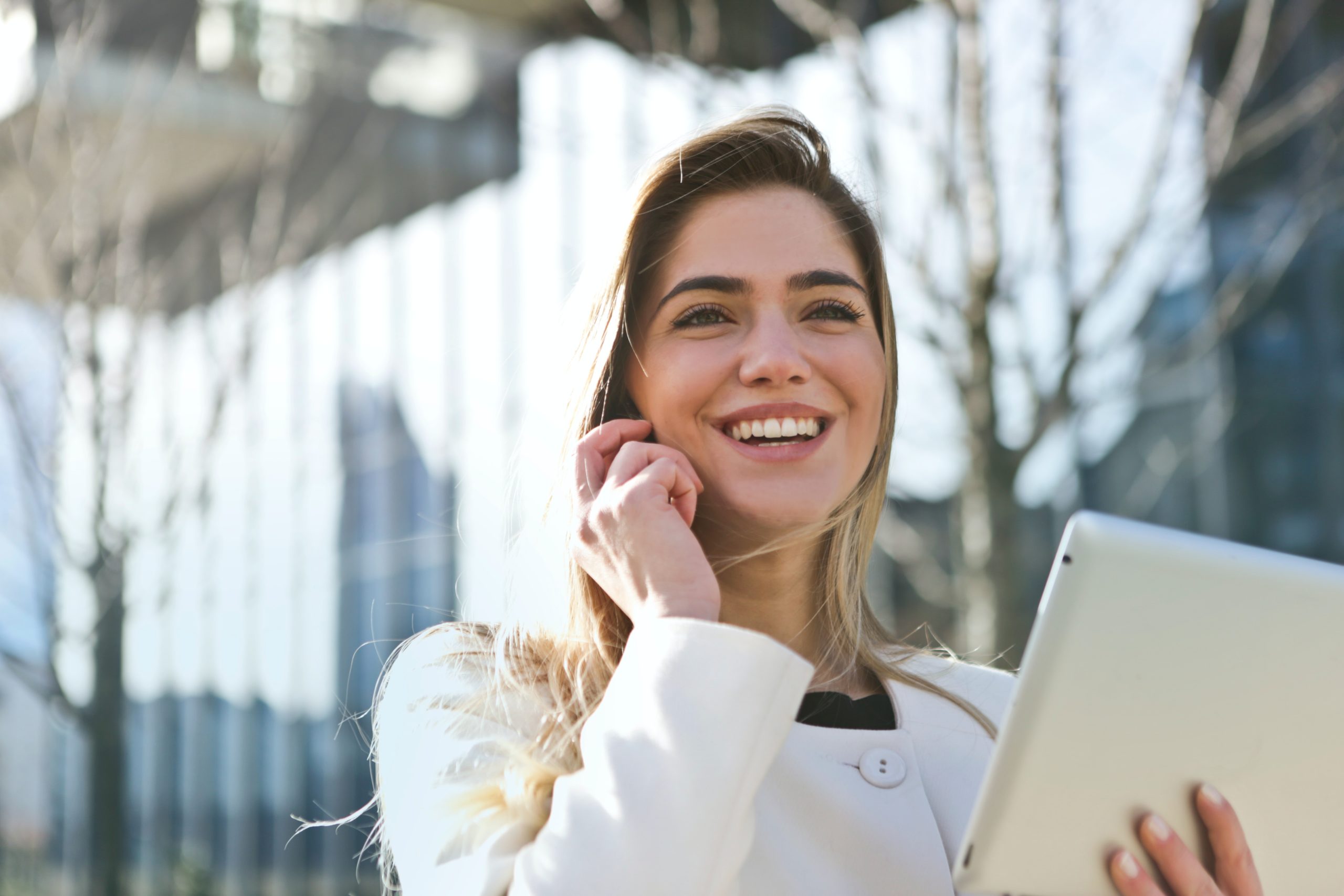 Express Executive Recruitment is a solution for recruiting the highly qualified experts a company needs in a very short time.
It is a professional process that combines the advantages of Executive Search with the time constraints of clients who want to achieve quality recruitment in a hurry.
When a company is faced with a managerial emergency, a crisis situation, or a need for rapid transformation and decides to strengthen its organization, executive search meets these expectations.
When should I use an executive search?
Has one of your senior managers or members of the board resigned or left the company without notice?
You have had to let go of a highly qualified manager, an expert in his field, for ethical reasons or because he did not respect the company's values?
An accident has occurred and a specialized executive of the company cannot return to work?
A reorganization has just been decided, you need to transform your business model quickly and need an experienced manager to implement it?
Your company has just concluded an external growth operation, you urgently need to find new executives?
You have to sell a business unit, a subsidiary, a branch of activity of your company and you urgently need to find the leader to lead this project?
More generally, you are faced with a business transformation that was not anticipated and you lack the time or the specialized experts to implement it?
In all these situations, executive recruitment express allows you to respond to these managerial emergencies.
In just 6 days, by entrusting your needs and your search to FIT in NETWORK, we will be able to provide you with the solution, with responsiveness, professionalism and quality work to measure.
Which positions can be found in executive search?
Thanks to our professional approach and our experience, FIT in NETWORK quickly finds specialist managers, executives and board members for the following positions
Managing Director of a SME - SMI
Director of the subsidiary of a group or of an investment fund
Director of an industrial plant
Purchasing Director, Logistics Director, Supply Chain Director
Administrative Director, Financial Director, Controlling Director, Director of a Shared Services Centre
Director of Human Resources
Digital transformation director, ERP - SAP project director ;
Industrial program managers and directors
Director of infrastructure projects, Director of large projects,
Marketing Director, Sales Director, International Development Director.
In all these functions, our teams have developed a know-how and an experience that allows us to carry out these expert skills searches successfully. To recruit your future talents and find the rare profiles that your company needs, you can count on FIT in NETWORK to bring you our solutions quickly.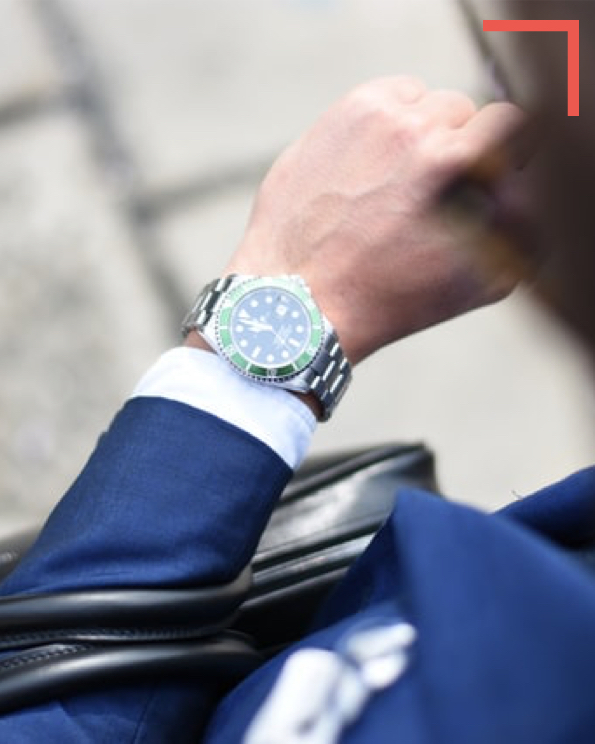 What are the benefits of executive express recruitment?
Our world is changing, and at an ever faster pace, under the effect of the new generation Y, of technological disruptions, of the reduction of space and time constraints. Recruitment consulting, headhunting and executive search are also undergoing a major transformation and must adapt to the times, which is why new solutions are emerging for companies.
The Executive Recruitment Express offered by FIT in NETWORK is part of these new modern and efficient solutions. It allows companies to benefit from an Executive Search service with the following additional advantages: the completion time, access to a pre-qualified network of experts, immediate availability of the professionals presented.
First advantage: access to the services of an Executive Search. Our search is carried out by a direct qualitative approach to professionals. We also look for the rare pearl through various other channels: our network of pre-qualified experts visible on our platform, the activation of the networks of our numerous partners and targeted research in the sector of activity of our clients.
The second advantage is the turnaround time. From the briefing given by our client, and the mandate confirmed to us, our commitment is to present a shortlist of professionals within a maximum of 8 working days. During this period, our teams act methodically to bring you the solution and the expert adapted to your needs.
Third advantage: access to our pre-qualified network of experts. As FIT in NETWORK has been active in the expert skills and interim management market since 2014, we have developed a large, high-quality network. Our network includes more than 1500 experts, executives, senior managers and Codir members who have registered throughout the years within our community of competences. These professionals are now spread throughout France and Europe and represent a unique talent community. Thanks to our network of multi-sectoral and multi-skilled experts, we also have access to more than 5,000 executives and senior managers to meet the urgent needs of our clients.
Fourth advantage: The availability of our network. Our recruitment and headhunting specialists will identify, at any given time, the experts who meet our clients' needs and are available immediately. We provide our clients, companies that are looking for talent quickly, with experts who will be able to start a new permanent employment contract without a notice period.
The prejudices of the past about available professionals being less relevant or less qualified than their existing counterparts are outdated. Given the constant changes and reorganisations within companies, it is increasingly common for a senior executive to be in transition between two positions, and this does not detract from his or her qualities. On the contrary, changing positions, changing companies and sectors of activity are all experiences that enrich the professional career of the experts we propose to our clients.
In all these functions, our teams have developed a know-how and an experience that allows us to successfully carry out these searches for expert skills. To recruit your future talents and find the rare profiles that your company needs, you can count on FIT in NETWORK to bring you our solutions quickly.
WHY CHOOSE FIT IN NETWORK®?
A network of more than 1500 members consultable here,
An operational solution in a couple of days,
Support throughout your project.