FIT in NETWORK® is THE international network of available skills. Today, we have direct access to more than 30,000 experts worldwide, mainly in three regions: Europe, North America and the Middle East.
We offer rapidly available skills for both Interim Management Missions and Express Executive Recruitment.
Our network specialises in three areas of expertise: Operational Management, Financial Management and Human Resources Management.
FIT in NETWORK® is THE International network of available skills.
Today, we have direct access to more than 30,000 experts worldwide, primarily in three regions: Europe, North America, and the Middle East.
We operate from four main locations: two in Europe from Amsterdam in The Netherlands and from Paris in France, one in the Middle East in Dubai and one The United States from Houston, Texas.
The aim of our organization is to rapidly provide our clients with the skills they need to realize their projects. Once we are appointed, we present to our clients within a few days a shortlist of qualified professionals who can be directly interviewed.
We provide rapidly available skills both for Interim Management Missions and for Express Executive Recruitment.
Our network specializes in three core competences: Operational Management, Financial Management, and Human Resources positions. Depending on our clients' specific needs, we can also provide skills in Marketing, in Business Development, in Sales, or in Digital Transformation positions.
Are you also looking for new skills to grow your business ? Then, promptly contact us to see how we can assist you too!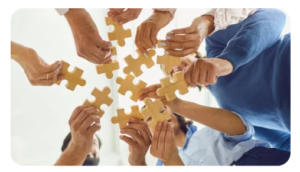 COMPANIES
Your organization is looking for new skills.
Whether you are an independent company, a member of a large group, part of a private equity fund or a family-owned business, you can rely on FIT in NETWORK® to rapidly connect you with the best available skills in the market.
Thanks to our extensive international network of over 30,000 skilled professionals, we will quickly identify, assess, qualify and present you with the most suitable candidates aligned with your requirements.
If you need to find new skills and to secure the best competences for your organization, then rapidly contact us.
We are committed to exceeding your expectations !
EXPERTS
You are a professional, from young to senior, and currently considering your next career opportunity.
You want to be informed about the various opportunities, both for Interim Management Missions and for permanent positions.
You also want to be part of a large international network to directly receive market information and regular opportunities.
Then, you are welcome to create an Expert profile within FIT in NETWORK.
When creating your profile, upload your resume in various languages and provide us with as many key information as possible on your skills. This will enable us to fine-tune the opportunities we will regularly send you.
The entire FIT in NETWORK team is looking forward to your arrival !
You can also consult from now on available missions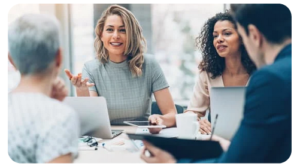 OUR SCOPE OF INTERVENTION
Thanks to our international network of experts in more than 30 countries worldwide,
we can rapidly present you the skills available on three continents : Europe, North America and the Middle East.
We can present you with professionals in all sectors of activity.
Download our corporate brochure.
The skills offered by the FIT in NETWORK® network include three main areas of expertise :
MANAGEMENT
FINANCE
HUMAN RESOURCES
In the field of Management, we excel in finding skills for positions such as Managing Director, Operational Director, Project Director, Purchasing Director, Logistics Director, Industrial Director, Health and Safety Director and many other Management functions.
In Finance, we excel at finding the right people for roles such as Finance Director, Accounting Director or Manager, Management Control Director or Manager, Credit Management Manager, Treasury Director or Manager and various other Financial roles.
In the field of Human Resources, we excel in the search for skills for positions such as Human Resources Director or Manager, Compensation and Benefits Manager, Talent Acquisition Director or Manager, Business Partner, HR and other Human Resources management functions.
Today, thanks to your trust and professionalism, our community is a fast-growing network of no fewer than 30,000 professionals.
Having successfully completed several hundred missions, we are now able to find assignments in all areas of activity, particularly in :
AN INTERNATIONAL PRESENCE
FIT in NETWORK® benefits today rom a vast international network. We have direct access to more than 30,000 professionals in over 30 different countries.
Beyond France, our activities are managed from four main locations: two in Europe, specifically in Amsterdam and Paris; one in North America based in Houston, Texas; and one in the Middle East based in Dubai.
This international network is growing thanks to your qualified profiles, and thanks to the assignments that companies entrust to us.
Are you also looking to attract the best international talent for your organisation ? If so, contact us quickly so we can take on these challenges for you !
Our growth is based on 4 core values:
Trust, Integrity, Professionalism and Customer Focus.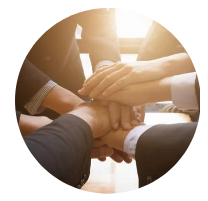 Trust :
The foundation of our entire approach is based on the trust of our clients.
This value is shared by all our professionals and on all our missions.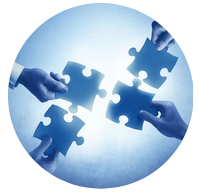 Integrity :
We take an honest and independent approach to finding the best solutions.
Our professionals propose the possible choices to our clients, who remain decision-makers.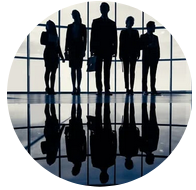 Professionalism :
The experience acquired in our areas of intervention and the maturity of our professionals guarantee the professionalism expected by our clients.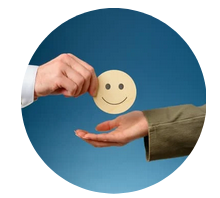 Customer Focus :
Throughout our missions, whatever the form, we ensure that the interests of our clients are always respected in our approach and in the solutions proposed.