DISCOVER INTERIM MANAGEMENT
Thanks to our international network of over 30,000 contacts in more than 30 countries,
within just a few days we can present you with a shortlist of professionals suited to your needs.
You can count on our responsiveness and our experience to meet your expectations quickly.
What is Interim Management ?
A company may need to find an Interim Manager when there is a sudden lack of expertise. This can occur due to unexpected departures, reorganizations, employee sickness or accidents, or simply when a permanent replacement for a resigning employee would take too long to find.
In such situations, an Interim Manager is the solution we provide to our clients. Within a matter of days, we will search for and qualify a shortlist of Interim professionals, facilitating direct interviews between them and our clients.
Once the clients have selected the most suitable candidate for their needs, we will finalize a service contract for the agreed-upon period, with the interim manager acting as a service provider.
The mission typically lasts for a few months and can be extended based on the clients' needs. Throughout the entire mission, we conduct regular performance reviews with both our clients and our Interim Managers.
Are you currently seeking an Interim Manager for your organization ? Then, contact us promptly, and we will present you the best available candidates !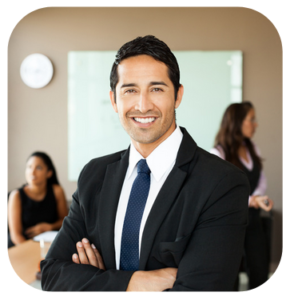 Why use Interim Management ?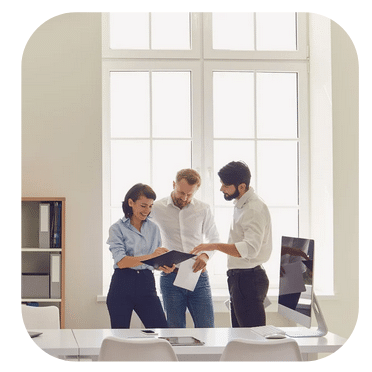 You can call on an Interim Manager to implement and support the transformation of a company.
This genuine managerial solution provides rapid access to expertise that will benefit the entire organisation.
Depending on the assignment, the Interim Manager will take on operational or functional responsibilities and make decisions that will enable the company to achieve a result agreed in advance.
Interim management only commits us for a short period.
By using this method, you will be able to meet your immediate skill needs while recruiting more permanent skills.
Do you prefer a permanent solution?
Discover the Express Executive Recruitment !
What are our functional skills ?
The skills offered by the FIT in NETWORK® network are concentrated in three areas :
MANAGEMENT
FINANCE
HUMAN RESOURCES
In the field of Management, we excel in finding skills for positions such as Managing Director, Operational Director, Project Director, Purchasing Director, Logistics Director, Industrial Director, Health and Safety Director and many other management functions.
In Finance, we excel at finding the right people for roles such as Finance Director, Accounting Director or Manager, Management Control Director or Manager, Credit Management Manager, Treasury Director or Manager and various other financial roles.
In the field of Human Resources, we excel in the search for skills for positions such as Human Resources Director or Manager, Compensation and Benefits Manager, Talent Acquisition Director or Manager, Business Partner, HR and other Human Resources management functions.
Today, thanks to your trust and professionalism, our community is a fast-growing network of no fewer than 30,000 professionals.
Download our corporate brochure.
Having successfully completed several hundred missions, we are now able to find assignments in all areas of activity, particularly in :
AN INTERNATIONAL PRESENCE
FIT in NETWORK® is headquartered in Paris and today benefits from a vast international network. We have direct access to more than 30,000 professionals in over 30 different countries.
We are present throughout France through regional offices in the main cities. And our presence is gradually being strengthened through a growing number of missions.
Beyond France, our activities are managed from four main locations: two in Europe, specifically in Amsterdam and Paris; one in North America based in Houston, Texas; and one in the Middle East based in Dubai.
This international network is growing thanks to your qualified profiles, and thanks to the assignments that companies entrust to us.
Are you also looking to attract the best international talent for your organisation ? If so, contact us quickly so we can take on these challenges for you !
You want to entrust us with a mission ?
Don't wait any longer, Contact us !
Would you like to know more about Interim Management ?
Discover our Interim management FAQ !
EXAMPLES OF CUSTOMER PROJECTS
Over the past few years, we have carried out hundreds of searches on behalf of our customers,
carefully hunting down and identifying the best skills available on the market.
Our Interim Management clients have put their trust in us, our customers have placed their trust in us
to find exceptional professionals for positions in Management, Finance and Human Resources
in abroad.
Based on our last 100 searches, we are proud to maintain
a 93% success rate.