What is interim management?
Interim management is an innovative managerial solution. It consists of entrusting the management of an organisation, a company, a subsidiary or a branch to an interim manager, i.e. an external operational manager, for a fixed period of time with the aim of initiating a transformation project or accompanying a period of change.
What does interim management consist of?
It is a professional mandated by the company's management to resolve a situation or to lead a major project (development of a subsidiary abroad, development in a territory, turnaround of a subsidiary, etc.). His/her mission lasts a minimum of 6 months.
The manager has a dual position that is beneficial to the company and its employees. On the one hand, that of a consulting firm to understand the situation, diagnose it, establish the action plan, and on the other hand, that of the manager by implementing his plan with the company's internal teams. His dual position and expertise enables him to quickly set up an action plan to achieve a high return on investment.
The keys to its success: listening to all the players at all levels, clarity in the decisions taken after consultation, creating a feeling of solidarity.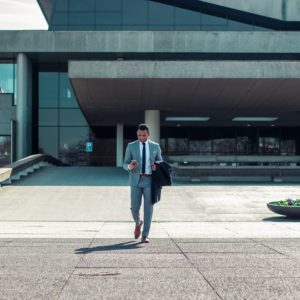 Each mission requires its own organisation. Discover our mission offers to find the solution to your needs:
What are the differences between other types of management?
Interim Executive
Classic Recruitment
Consulting
Interim Management

Allows you to replace a person
Does not change the company's practices and habits
Fits in with the company's logic

Long and expensive operation
Long-term logic
Gradual integration of the new entrant

Recommends advice but does not implement it
Is in a passive posture of accompaniment

Is an external person and remains external
Provides a new operating logic
Short-term logic
Why use interim management rather than in-house expertise?
The interim manager is the expert professional who brings an objective view of the situation in order to quickly implement actions to obtain a strong return on investment from the first decisions taken. He focuses on a single objective in the general interest of the company within a given time frame.  It is immediately operational and the organisation does not have to put up with the long steps of recruiting or training people internally.
In a word, it is the relay during a crisis situation to improve performance over a given period of time. What is timesharing?
Timesharing involves recruiting an external manager through a third party company, called a timesharing company (ETTP). This managerial solution makes it possible to recruit employees who will make their skills available to several employers at the same time.
What are the advantages for companies of using timesharing?
The time-sharing solution offers companies the possibility of having access to skills "à la carte". These skills strengthen their structure and accelerate their development over a given period and for a specific mission. This allows the company to avoid hiring people, a long and expensive process.
What are the advantages for managers of using timesharing?
For the timeshare manager, the main advantage is to share his or her experience and know-how with several types of companies. The manager has a full time job sharing his or her expertise within several companies, this represents a challenge for the manager.