FIT in NETWORK® has been active in the human resources sector for more than 10 years. We specialise in 3 areas: Management, Finance and Human Resources. Over the years, the FIT in NETWORK® team has demonstrated its passion for excellence, rigour and transparency through the establishment of a network of more than 1,200 experts, all referenced and visible within our platform.
This community enables us to quickly find the skills that our clients, companies, need in France and throughout Europe.
What is express executive recruitment?
Express Executive Recruitment is a specific approach, developed by our team, allowing you to quickly recruit the professionals your company needs.
Over a period of 10 to 15 days maximum, from the expression of your need, we are able to offer you a shortlist of candidates meeting your criteria, both sectorial and functional, enabling you to recruit the best "FIT" in relation to your expectations.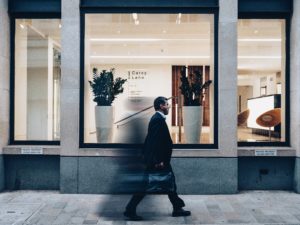 We propose this service to industrial and service companies, Group subsidiaries, Familly-Office and investment funds in France and Europe. We are able to find for you :
Highly operational profiles:
Directors of companies, industrial sites, subsidiaries or others in Supply-Chain, Logistics and Purchasing as examples;
Functional profiles:
In financial management, management control, human resources management or other areas such as marketing and sales;
Expert profiles in certain trades:
ERP specialists, SAP experts, digital project managers and data managers or others according to your needs.
The advantage of this solution is its speed of implementation and its reliability, which we have proven through our many years of experience. It avoids companies having to wait many months for a classic "executive hunting" solution, which is often incompatible with the express needs of managers.
Through our community of experts and our knowledge of the skills market, FIT in NETWORK is therefore able to make this commitment to companies.
Companies: save time, find the skills you are looking for and entrust us with your needs!
You know your skill needs and your objectives in terms of timeframe, but you are unsure about the best way to proceed?
FIT in NETWORK offers you three solutions:
Solution n°1: an interim management mission,
The minimum duration is 3 months and the maximum varies according to your needs, and can be as long as 12 or even 18 months in some cases.
The main advantage: the company only pays for the service for the time it needs the skill.
Solution no. 2: an interim management mission, with the option of permanent recruitment
At the end of a minimum 6-month assignment, we offer our clients, companies, the possibility of transforming the assignment into an Enduring Contract (CDI), in agreement with our assignment manager.
The main advantage: the company has the time to ensure that the profile meets its expectations exactly, the transition to a permanent contract is risk-free.
Solution n°3 : an express executive search for a recruitment :
Within a maximum of 10 to 15 days, we offer you skills for direct recruitment by companies on permanent contracts (CDI).
The main advantage: saving precious time, several months, compared to a classic executive hunt while benefiting from pre-selection work by our network.
Our methodology to find the best FIT for your company:
1. Awareness of the company's needs, in the form of interviews to define the best set of needs and the most suitable profile. If necessary, review of an assignment or job description prepared by the company.
2. Targeted search & identification of candidates by our network: active search within our community and throughout the market for the skills available at a given time, pre-selection of relevant profiles through our proven process.
3. Qualification of candidates by FIT in NETWORK®: in the form of individual face-to-face or video interviews, as appropriate, professional references and drawing up a shortlist for our clients.
4. Presentation of the shortlisted candidates to the company: interviews of a maximum of 3 candidates, in person or by video-meeting, according to the client's choice, for discussion before the final decision is made.
5. Final choice by the company: according to the best "FIT" it will have with the candidates presented, and conclusion of a contract with a single contact person, the company FIT in NETWORK, which will organise the provision of the selected professional.
6. Integration & mission follow-up: from the start of all our missions, we set up a regular, tripartite follow-up. On a monthly basis, which can be adjusted according to our clients' expectations, we carry out a review with the company, the selected professional and FIT in NETWORK to ensure that the agreed objectives have been achieved.

Backed by its experience, the FIT in NETWORK® team is able to find for you the professionals you need, thanks to proven methods :
A direct relationship with a community of professionals: more than 1,200 experts referenced and visible on our platform, which has become the reference in the interim management market and the skills available in Management, Finance and Human Resources;
The presence of our community throughout France and Europe, enabling us to respond as closely as possible to the needs of our clients;
An expertise, born from interim management, to quickly find candidates in one week for assignments and in a fortnight maximum for express executive recruitment;
Experience in many sectors, in industry and services, thanks to the wide range of assignments we have already carried out over the last ten years;
A quality approach with tried and tested processes for selecting and qualifying our candidates;
A guarantee of success for express executive recruitment lasting 3 months;
A regular accompaniment during the mission to ensure a better "FIT" between the professional and the company;
Upstream qualification by our teams: by working to identify the most relevant talents in order to pre-select them in the form of a shortlist, and to present only the candidates with the best FIT for the company's needs.
Do you wish to recruit? Please contact us: