TOGETHER, LET'S REALIZE YOUR PROJECTS
Thanks to our extensive international network of over 30,000 professionals,
we will quickly identify, assess, qualify and present to you
the most qualified candidates to meet your needs.
OUR SCOPE OF INTERVENTION
Thanks to our international network of experts in more than 30 countries worldwide,
we can rapidly present you the skills available on three continents : Europe, North America and the Middle East.
We can present you with professionals in all sectors of activity.
The skills offered by the FIT in NETWORK® network are focused on three areas of expertise:
MANAGEMENT
FINANCE
HUMAN RESOURCES
In the field of Management, we excel in finding skills for positions such as Managing Director, Operational Director, Project Director, Purchasing Director, Logistics Director, Industrial Director, Health and Safety Director and many other Management functions.
In Finance, we excel at finding the right people for roles such as Finance Director, Accounting Director or Manager, Management Control Director or Manager, Credit Management Manager, Treasury Director or Manager and various other Financial roles.
In the field of Human Resources, we excel in the search for skills for positions such as Human Resources Director or Manager, Compensation and Benefits Manager, Talent Acquisition Director or Manager, Business Partner, HR and other Human Resources management functions.
Today, thanks to your trust and our professionalism, our community is made up of a growing network of no less than 30 000 professionals.
After having successfully carried out several hundred missions, we are able to adapt to any type of mission and any scope of activity , in particular:
FIT in NETWORK®, THE international network of available skills, has developed its
expertise in three key functional areas: Management, Finance, and Human Resources.
Are you looking for new skills in Management, in Finance or in Human Resources functions to strengthen your organization ?
Then, do not hesitate contact us, we will find the skills you are looking for !
AN INTERNATIONAL PRESENCE
FIT in NETWORK® is headquartered in Paris and today benefits from a vast international network. We have direct access to more than 30,000 professionals in over 30 different countries.
We are present throughout France through regional offices in the main cities. And our presence is gradually being strengthened through a growing number of missions.
Beyond France, our activities are managed from four main locations: two in Europe, specifically in Amsterdam and Paris; one in North America based in Houston, Texas; and one in the Middle East based in Dubai.
This international network is growing thanks to your qualified profiles, and thanks to the assignments that companies entrust to us.
Are you also looking to attract the best international talent for your organisation ? If so, contact us quickly so we can take on these challenges for you !
AN ANSWER ADAPTED TO YOUR NEEDS
Are you looking for temporary skills in the form of interim missions? We present you with a shortlist of Interim Managers tailored to your needs.
Are you looking to recruit on a permanent basis to strengthen your organisation? We present you with a selection of professionals
pre-qualified by our network for Express Executive Recruitment.
Our growth is based on 4 core values:
Trust, Integrity, Professionalism and Customer Focus.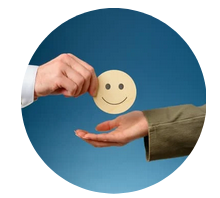 Trust :
The foundation of our entire approach is based on the trust of our clients.
This value is shared by all our professionals and on all our missions.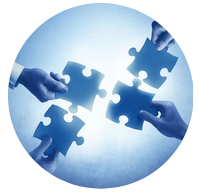 Integrity :
We take an honest and independent approach to finding the best solutions.
Our professionals propose the possible choices to our clients, who remain decision-makers.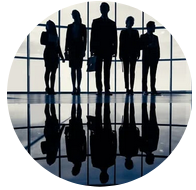 Professionalism :
The experience acquired in our areas of intervention and the maturity of our professionals guarantee the professionalism expected by our clients.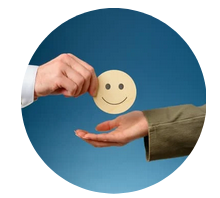 Interest of the client :
Throughout our missions, whatever the form, we ensure that the interests of our clients are always respected in our approach and in the solutions proposed.
Autonomy
Find your expert for free !
☑️ Access our list of over 3000 experts,
☑️ Filter the list of our experts by YOUR criteria,
☑️ View the records of our experts,
☑️ Create a company account,
☑️ Contact our expert,
☑️ Sign a contract with FIT in NETWORK® for an Interim Management Mission or an Express Executive Recruitment with the chosen expert.
Accompanied
To be defined
€HT
(+ BTW 21% if applicable)
We find the expert adapted to your needs for 2000€ HT*!
FIT in NETWORK® accompanies you in your search!
☑️ Meet with a selection of experts, all tailored to your needs, within 6 business days,
☑️ Short List and reference taking done by the FIT in NETWORK® team,
☑️ Choose the candidate or candidates that match you,
☑️ Sign a contract with FIT in NETWORK® for an assignment with the chosen expert.
☑️ Sign a permanent contract with the expert you wish to recruit.