REGULARLY UPDATE YOUR PROFILE ON THE PLATFORM
FIT in NETWORK® is committed to constantly adapting to offer its experts and customers the best possible services.
Our platform can target your needs and identify the career opportunities that best match your profile, in the form of Interim Management mission and/or Express Executive Recruitment assignments anywhere in the world.
We hope you are taking full advantage of our platform and its many benefits. However, we would like to draw your attention to the importance of keeping your profile up to date.
Updating your profile regularly is crucial for several reasons. Firstly, it ensures that the information you share with our community is accurate and up-to-date. Your profile is your virtual business card, and by providing accurate information, you increase your chances of making relevant encounters and getting the most out of our platform.
What's more, regularly updating your profile allows you to showcase your skills, achievements and recent experience. Whether you're looking for professional opportunities or simply rewarding contacts, a well-informed, up-to-date profile will help you stand out from the crowd.
We strongly encourage you to take the time to update your profile on our platform. This will help you maximize your experience and attract relevant opportunities.
Thank you for your attention and commitment to our platform. We're here to help you succeed, and we look forward to the exciting opportunities that will come your way thanks to a well-informed and up-to-date profile.
Watch the video to find out how:
Here are a few simple steps to update your profile :
First, log in to your FIT in NETWORK® account on our website.
Click on "Connected" in the top right-hand corner of your screen.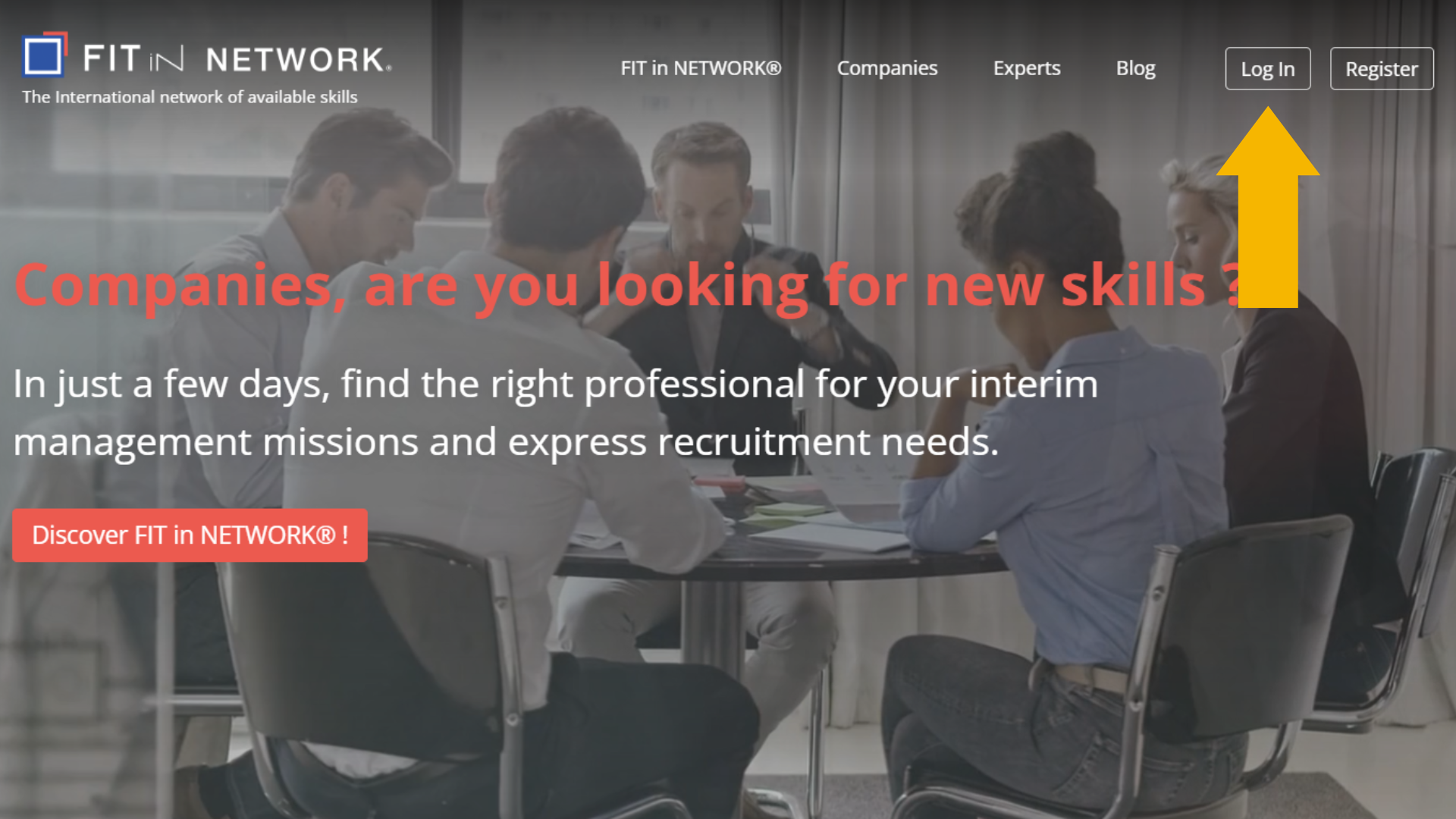 After entering your login details, click on "Your expert area".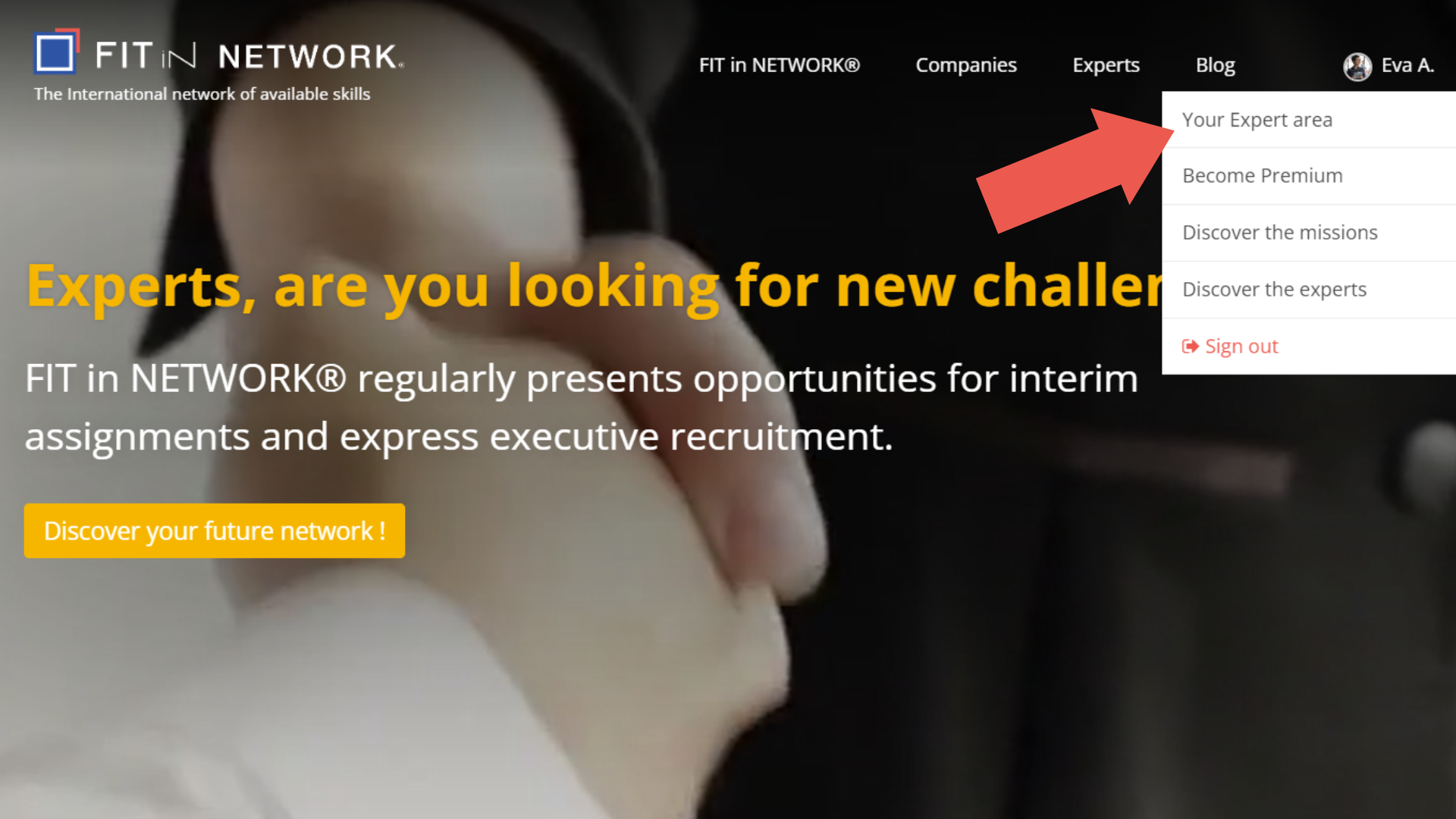 You're now faced with a number of fields relating to your personal and professional data, your experience, your availability, and so on.
Take a look at all the fields, modify them and add what you like.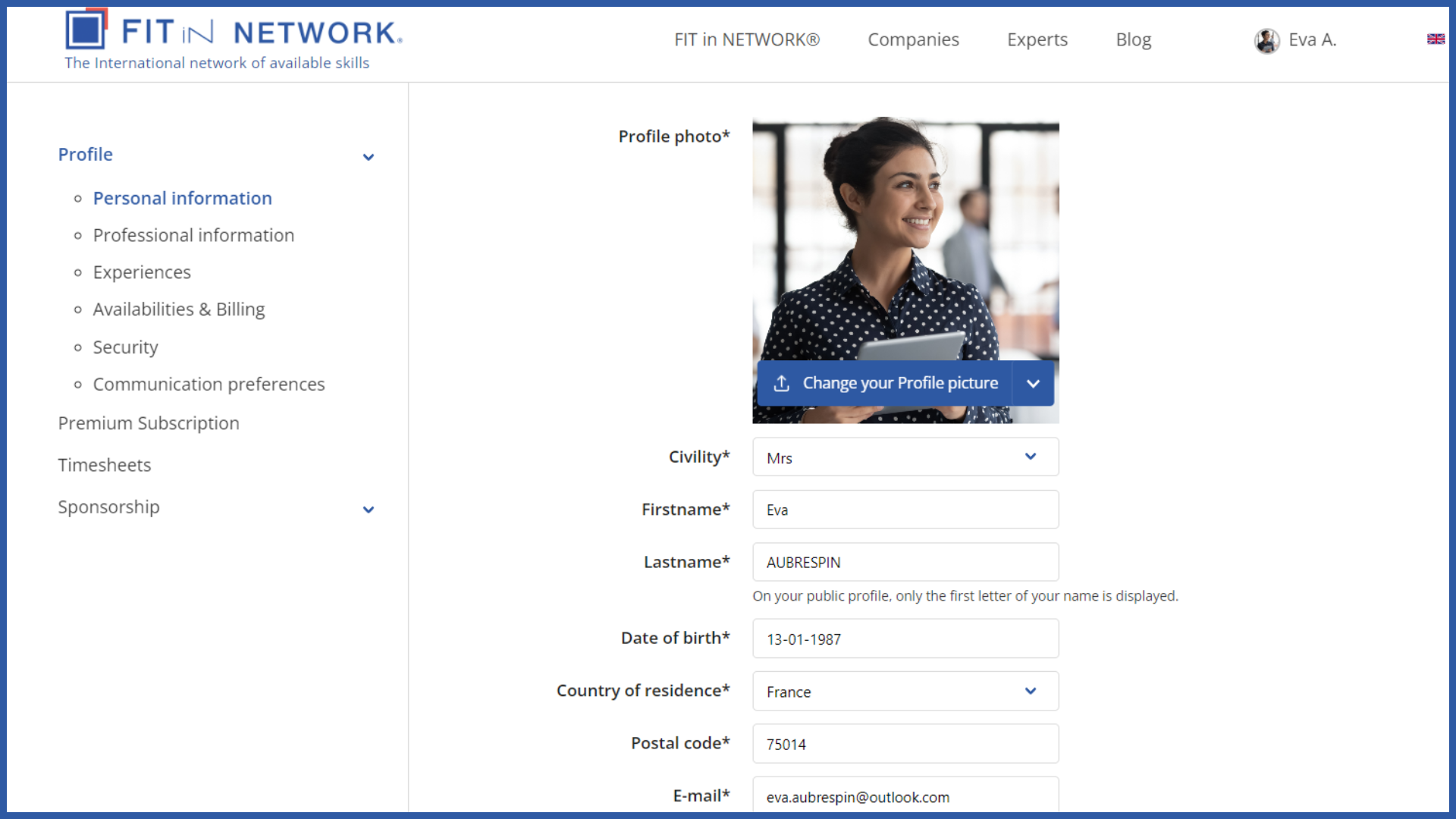 For each new step, click on the "Save" button.
All data are required to obtain a complete and validated profile. It is preferable that all sections are completed.
It's important not to forget to tick these boxes if you wish to receive all our mailings about new vacancies and our newsletters.