Join FIT in NETWORK® and its more than 30,000 members,
to receive direct market information and regular opportunities.
Download our corporate brochure.
Thanks to our international network of over 30,000 experts in more than 30 countries around the world,
we can quickly present you with the skills available on three continents
in three continents: Europe, North America and the Middle East.
The skills offered by the FIT in NETWORK® network are focused on three areas of expertise:
MANAGEMENT
FINANCE
HUMAN RESOURCES
In the field of Management, we excel in finding skills for positions such as Managing Director, Operational Director, Project Director, Purchasing Director, Logistics Director, Industrial Director, Health and Safety Director and many other management functions.
In Finance, we excel at finding the right people for roles such as Finance Director, Accounting Director or Manager, Management Control Director or Manager, Credit Management Manager, Treasury Director or Manager and various other financial roles.
In the field of Human Resources, we excel in the search for skills for positions such as Human Resources Director or Manager, Compensation and Benefits Manager, Talent Acquisition Director or Manager, Business Partner, HR and other Human Resources management functions.
Today, thanks to your trust and our professionalism, our community is made up of a growing network of no less than 30 000 experts.
Having successfully completed several hundred assignments, we are able to adapt to any type of assignment and any scope of activity , including :
AN INTERNATIONAL PRESENCE
FIT in NETWORK® benefits today a vast international network. We have direct access to more than 30,000 professionals in over 30 different countries.
Beyond France, our activities are managed from four main locations: two in Europe, specifically in Amsterdam and Paris; one in North America based in Houston, Texas; and one in the Middle East based in Dubai.
This international network is growing thanks to your qualified profiles, and thanks to the assignments that companies entrust to us.
Are you also looking to attract the best international talent for your organisation ? If so, contact us quickly so we can take on these challenges for you !
Our network is based on 4 fundamental values:
Trust, Integrity, Professionalism, and Customer Focus.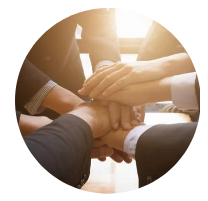 Trust :
The foundation of our entire approach is based on the trust of our clients.
This value is shared by all our professionals and on all our missions.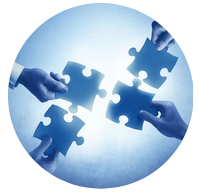 Integrity :
We take an honest and independent approach to finding the best solutions.
Our professionals propose the possible choices to our clients, who remain decision-makers.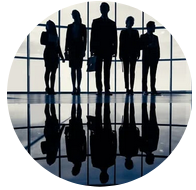 Professionalism :
The experience acquired in our areas of intervention and the maturity of our professionals guarantee the professionalism expected by our clients.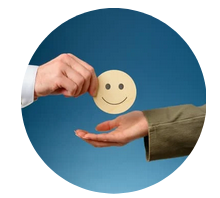 Customer Focus  :
Throughout our missions, whatever the form, we ensure that the interests of our clients are always respected in our approach and in the solutions proposed.
EXAMPLES OF CUSTOMER PROJECTS
Over the past few years, we have carried out hundreds of searches on behalf of our customers,
carefully hunting down and identifying the best skills available on the market.
Whether for interim management assignments or Executive Recruitment Expressour customers have placed their trust in us
to find exceptional professionals for positions in Management, Finance and Human Resources
in France and abroad.
On our website, you'll find numerous examples of the cases we've successfully
for our clients.
Based on our last 100 searches, we are proud to maintain
a 93% success rate.