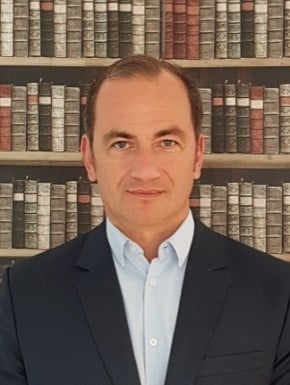 Bruno Arbonel
Chief Executive Officer
France
Indicative price: € 1500 - 1625 / day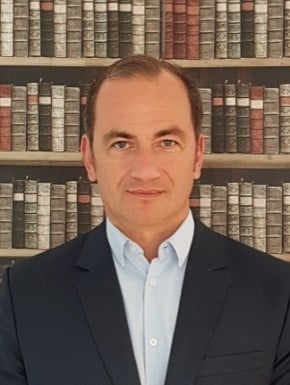 Bruno Arbonel

Premium Expert
Chief Executive Officer
France
Transition Manager, CEO / Country Manager, B2B/B2B2C Services, International, full PL, CRM+SaaS Technology, transforming organisations through business turnaround for Companies in difficulty or piloting growth for Start-Ups & ETI.
Indicative price € 1500 - 1625 / day
Availabilities
Bruno is available from the 01-02-2021
Bruno is available for missions Full time, Time sharing, Special mission
Bruno moves to the International level
The expert in a few words....
Transition Manager since OCT 2017.
Entrepreneur at heart (creation and takeover of companies), strategist - energetic - communicator, Talent Developer, oriented towards operational & financial results.
Experienced manager in the transformation of organizations, relying on a strong methodological contribution based on efficiency, performance, agility, mobilization. Experience in M&A and fund raising.
10 years cumulated on CEO functions (CEO ETI, Managing Director Multi-national Groups),
20 years of operational experience mainly as Sales & Marketing Director, but also Project Management, Operations, Product Management and Yield/Revenue Management.
Groups: ACCOR, AMEX, EXPEDIA, American Airlines, MEMOREX,
Locations: Paris - London - Bremen - Dallas - Bucharest - Dakar - Hong Kong.
MBA Dauphine/Ohio State University, former top sportsman.
His specific skills
Lean Management
CRM
SaaS Technology
Scrum Agile Methodology
His experience
Bruno has 30 years of experience
October 2017 - August 2018
Managing Director, Transition Mission
Egencia, EXPEDIA Group
Paris - France
Head of Top Line 900 M€, EBITDA (approx.10%), 450+ employees. Contribution to the implementation of the new organization in line with the global ambition of the Expedia Group and the Shareholders. Obtaining the support of the Codir and social partners. Sustained growth development on the French market +28% EBITDA. Renewal and extension of the PSA Group (Peugeot, Citroën, Opel, Vauxhall) in 22 countries.
October 2012 - September 2017
Sales Director, Managing Commercial Director, France - Belgium
American Express
Paris - France
Member of the Management Committee France, and of the EMEA Sales Council. Management of the sales management team in France, Europe, World (acquisition of public sector companies, national companies and multi-national groups, with their head office or decision center in France). Management of the team of account managers on a national level (retention). Major achievements : -N°1 worldwide in the GBT "worldwide sales leader ranking" in 2014, 2015 and 2016 -+ 200 new accounts acquired for a total of 750 Mi € (value of annual travel expenses). -Some references: Orange Monde 34 countries, Danone Monde 26 countries, Altran 8 countries, Scor 6 countries, Technip, SBM Offshore, Groupe LaPoste, Ministry of the Interior, Banque de France, DGAC, etc.
Loisirs, voyages et tourisme
Chief Executive Officer
MEDITRAD SAS
Paris, Bucarest - France
Acquisition by LBO. Resold in 2013/07. CEO of a "holding" comprising 4 companies, including Méditrad, Tour Operator since 1954, specialising in multi-channel Mediterranean destinations in the individual segment, as well as group and event travel for associations and companies worldwide. Total transformation of the company: positioning, distribution, business model, production process, talents. Other activities: sale of tourist packages via the Internet, French leader in Malta and Cyprus; participation in JustGo, GO Voyages' master franchise for Eastern European countries.
Hôtellerie et hébergement
February 1996 - December 2008
Vice-President, Commerce & Revenue Management
ACCOR
Paris, Bremen, Dakar, HongKong - France
Marketing of BRANDS: Sofitel, Lucien Barrière Hotels; Pullman; Novotel; Mercure; Adagio; Ibis Style; Ibis etc. Member of the EMEA Executive Committee and of the Management Committee of each of the Brands. Direct responsibility for a portfolio exceeding €500 Mi of turnover, transformation of the commercial organisation, including 180 managers and directors. Major achievements: transformation of the sales organisation, vertical alignment, implementation of the REVENUE MANAGEMENT organised by the market place, implementation of a "one stop shop" dedicated to the management of the Group segments, development of OMNI-CHANNEL distribution, implementation of an organisation with links to the INBOUND/OUTBOUND international offices.
February 1996 - December 2005
DGA France, Vice President Sales Southern Europe
CWT, ACCOR GROUP
Paris, Bremen, Dakar, HKG - France
People management (600 employees), €850m business volume. Major commercial performances: + €300 million in new customer acquisition; multi-national groups, including EDF-GDF, Véolia, France Telecom, Arcelor, Air Liquide, etc. Responsible on the European level for the design and launch of a new economic model and an innovative service offer in "mobility management", whose economic model designed in 2003 "transaction fee + consulting" is still the one in force on the market, as well as the concept of "mobility management" service, disruptive vs. the so-called "travel management" offer, is today the digital solution of the future for all global players. Director of Strategic Sales EMEA (1998-2000). Major achievements: + €200M total acquisition in 2000; leader of a €300M worldwide consortium acquisition project in 1998. Corporate acquisition references: Alcatel-Alstom World, Thales World, LCL,..., numerous ministries and administrations. Worldwide CWT Sales Leaders ranking: N°1 in 1998 and 2000. Director of Operations (1996 - 1997). Profit centre: 22 sales outlets in Ile-de-France, 150 people, turnover of + €150Mi. Leader of missions in Africa and China (HKG, Beijing) for the development of the network of partners and relations with Institutions. On the African continent, management of a team composed of 5 French and Belgian directors who visited 27 countries and contracted with 17 Partners.
Marketing Director, Continental Europe & Africa
AMERICAN AIRLINES
Paris, London, Dallas FW - United States
Setting up of the Marketing Department in Europe with 2 other Leaders, UK and Germany. The company's ambition was to become the European leader on the North Atlantic, through the implementation of an excellent service and numerous innovations, supported by a very significant marketing investment on the main markets in Europe. People management: 15 managers and consultants. Award for "most creative manager" in 2014. In charge of the development of : The "Europeanisation" of the AAdvantage loyalty programme, consumer relations & interline, via the management of the French-speaking team; -ATL/BTL communication, advertising (creation, buying space with DDB/N), sales promotions, direct marketing, public & press relations, events; -product design, implementation of airport lounges, fast check-in services, etc. ; -Yield Management, team management in continental Europe in connection with the headquarters in Dallas.
September 1989 - June 1992
Sales Engineer
MEMOREX
Nanterre - France
His education
1990

:

MBA exchange Program, Ohio State University

1989

:

Master Sport Management, Universite Paris-Dauphine

1990

:

Master2 Marketing (DESS), Universite Paris-DAUPHINE

2020

:

Certification IFMT, Dirigeant de Transition (MT11)
Its missions
Transition mission - Managing Director, France and Southern Europe - American Group Technology & Travel - 9 months. Responsible for P&L 900 M€, EBITDA (approx.10%), 450+ employees. Contribution to the implementation of the new organization in line with the global ambition of Expedia Group and Shareholders. Obtaining the support of the Codir and social partners. Sustained growth development on the French market +28% EBITDA. Renewal and extension of the PSA Group (Peugeot, Citroën, Opel, Vauxhall) in 22 countries.
Transition mission - Sales, Marketing, Partnership and E-commerce Director - Mobility Sector - 9 months. In charge of the multi-segment TOP LINE 320 MI€ - 100 people; Strategic support for the marketing of new multi-modal digital mobility and solutions; "centrix customer" transformation plan. CRM SalesForce deployment within the Group.
Consulting and "Mentoring" of Leaders - inter-missions. Various missions with the Board of shareholders or Comex, relating to strategic thinking, short and medium-term issues, coaching on the development and monitoring of operational action plans, commercial transformation and digital marketing. Customer references are actors of FinTech, OTA, CRM, Tourism and MICE, in France, Belgium, Africa & Romania.
Transition Mission - Country Manager - American Group, world leader in Digital Learning - 10 months. Transformation of the French subsidiary around 4 pillars: Modelisation & Business Model, HR conflict resolution and team re-mobilisation, BUSINESS - commercial turnaround through the implementation of a new sales strategy, MIGRATION of customer assets towards a new SaaS platform.
Languages (2)
English :

fluent

French :

fluent
Documents
Skills (3)
General Directorate
Commercial Management
Experienced in the support and management of General Management and the President
Activity areas (6)
International Trade and Development
Internet
Leisure, Travel & Tourism
Financial Services
Sports
Information Technology and Services
Types of business (4)
Subsidiaries of foreign groups
Groups and large companies
LBO and Private Equity
Start-up