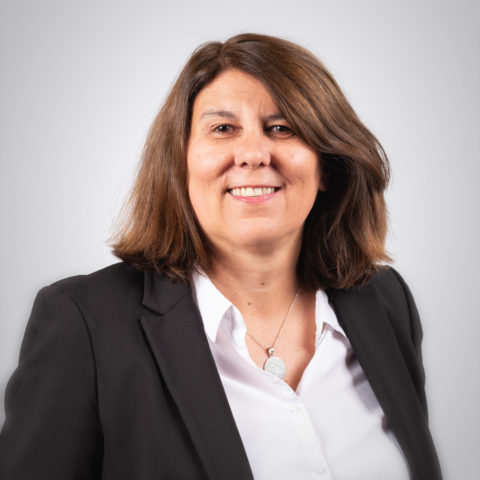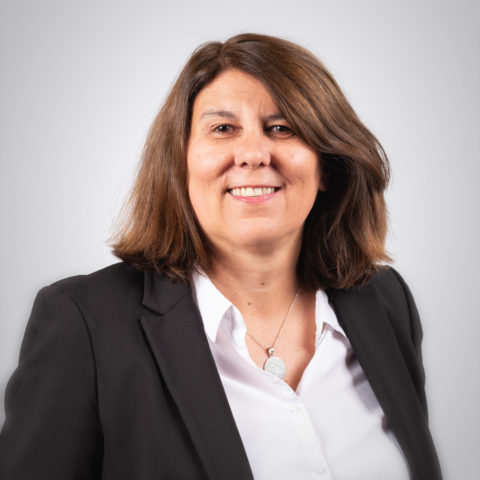 Fabienne L.
Transformation Projects Directorate
France
At the service of your efficiency!
At the service of your efficiency!
The expert in a few words....
𝗠𝗮𝗻𝗮𝗴𝗲𝗿 𝗱𝗲 𝘁𝗿𝗮𝗻𝘀𝗶𝘁𝗶𝗼𝗻 𝗲𝗻 𝗱𝗶𝗿𝗲𝗰𝘁𝗶𝗼𝗻 𝗱𝗶𝗿𝗲𝗰𝘁𝗶𝗼𝗻 𝗱𝗲𝘀 𝘁𝗿𝗮𝗻𝘀𝗳𝗼𝗿𝗺𝗮𝘁𝗶𝗼𝗻𝘀, 𝗼𝗿𝗴𝗮𝗻𝗶𝘀𝗮𝘁𝗶𝗼𝗻 and 𝗽𝗿𝗼𝗷𝗲𝘁𝘀
✅ Driving business transformations
✅ Accompanying Change
✅ Apply Design Thinking and facilitation methods (sprint facilitator)
✅ Projects related to mergers/acquisitions, performance research, digital transformation, innovations, etc.
Confidence, adaptability, autonomy and rigour are the feedback from my clients.
His specific skills
𝐀𝐜𝐜𝐨𝐦𝐩𝐚𝐠𝐧𝐞𝐫 𝐥𝐞𝐬 𝐭𝐫𝐚𝐧𝐬𝐟𝐨𝐫𝐦𝐚𝐭𝐢𝐨𝐧𝐬 : assistance in building a strategic vision and creating a roadmap; ▪ Design Thinking and Sprint Facilitator; ▪ Design and facilitation of workshops and events; ▪ Training plan, course engineering and facilitation of training; ▪ Diagnosis of employee experience; ▪ Communication plan; ▪ Mobilization plan.
𝐂𝐨𝐦𝐩𝐞́𝐭𝐞𝐧𝐜𝐞𝐬 𝐦𝐚𝐧𝐚𝐠𝐞́𝐫𝐢𝐚𝐥𝐞𝐬: Result-oriented action; ▪ Personal commitment to customer service; ▪ Autonomy; ▪ Leadership: ▪ Availability; ▪ Adaptability; ▪ Individual coaching of managers and teams.
𝐎𝐩𝐭𝐢𝐦𝐢𝐬𝐚𝐭𝐢𝐨𝐧 𝐝𝐞𝐬 𝐞𝐧𝐭𝐫𝐞𝐩𝐫𝐢𝐬𝐞𝐬 : ▪ feasibility study for the implementation of shared services or outsourcing; ▪ coordination of internal and external contributors on all phases of the project, contract monitoring, resource management; ▪ process reengineering; ▪ continuous improvement plan; ▪ crisis management; ▪ operational performance improvement; ▪ project management; ▪ merger/acquisition.
𝐀𝐜𝐜𝐨𝐦𝐩𝐚𝐠𝐧𝐞𝐦𝐞𝐧𝐭 𝐯𝐞𝐫𝐬 𝐥𝐞 𝐧𝐮𝐦𝐞́𝐫𝐢𝐪𝐮𝐞 : collection and analysis of needs; ▪ Diagnosis of digital maturity; ▪ Feasibility study of new work environments and implementation of the chosen solution; ▪ R.P.S. _ Q.V.T.; ▪ Support in drafting specifications; Support in choosing digital.
Languages (2)
English :

fluent

French :

fluent
Skills (5)
Coaching
Training
Experienced interim manager
Transversal and multicultural management
Leadership
Activity areas (6)
Luxury Goods & Jewelry
Insurance
Management Consulting
E-Learning
Broadcast Media
Telecommunications
Types of business (4)
Subsidiaries of foreign groups
Groups and large companies
Small and medium-sized enterprises
Start-up