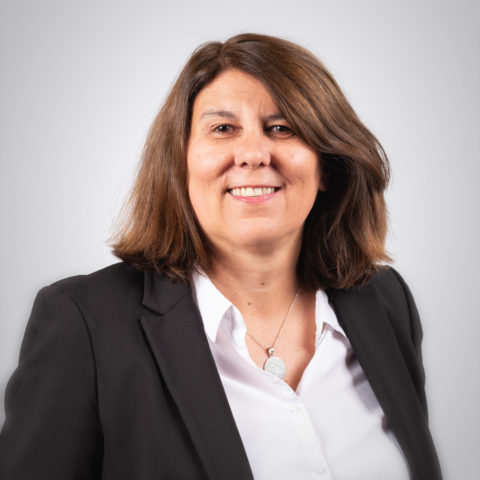 Fabienne LESURTEL
Transformation Projects Directorate
France
Indicative price: € 875 - 1000 / day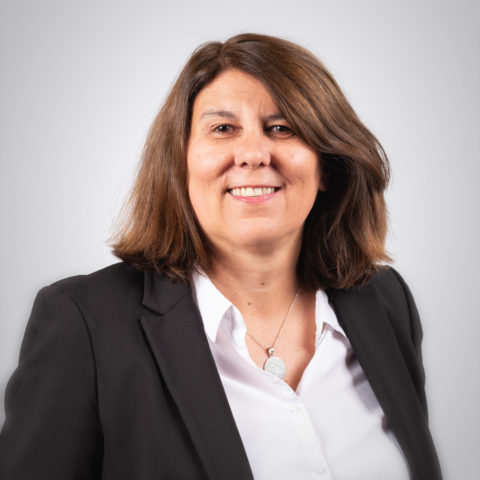 Fabienne LESURTEL

Premium Expert
Transformation Projects Directorate
France
At the service of your efficiency!
Indicative price € 875 - 1000 / day
At the service of your efficiency!
Availabilities
Fabienne is available from the 03-02-2021
Fabienne is available for missions Open for recruitment, Full time, Time sharing, Special mission
Fabienne moves to the International level
The expert in a few words....
𝗠𝗮𝗻𝗮𝗴𝗲𝗿 𝗱𝗲 𝘁𝗿𝗮𝗻𝘀𝗶𝘁𝗶𝗼𝗻 𝗲𝗻 𝗱𝗶𝗿𝗲𝗰𝘁𝗶𝗼𝗻 𝗱𝗶𝗿𝗲𝗰𝘁𝗶𝗼𝗻 𝗱𝗲𝘀 𝘁𝗿𝗮𝗻𝘀𝗳𝗼𝗿𝗺𝗮𝘁𝗶𝗼𝗻𝘀, 𝗼𝗿𝗴𝗮𝗻𝗶𝘀𝗮𝘁𝗶𝗼𝗻 and 𝗽𝗿𝗼𝗷𝗲𝘁𝘀
✅ Driving business transformations
✅ Accompanying Change
✅ Apply Design Thinking and facilitation methods (sprint facilitator)
✅ Projects related to mergers/acquisitions, performance research, digital transformation, innovations, etc.
Confidence, adaptability, autonomy and rigour are the feedback from my clients.
His specific skills
𝐀𝐜𝐜𝐨𝐦𝐩𝐚𝐠𝐧𝐞𝐫 𝐥𝐞𝐬 𝐭𝐫𝐚𝐧𝐬𝐟𝐨𝐫𝐦𝐚𝐭𝐢𝐨𝐧𝐬 : assistance in building a strategic vision and creating a roadmap; ▪ Design Thinking and Sprint Facilitator; ▪ Design and facilitation of workshops and events; ▪ Training plan, course engineering and facilitation of training; ▪ Diagnosis of employee experience; ▪ Communication plan; ▪ Mobilization plan.
𝐂𝐨𝐦𝐩𝐞́𝐭𝐞𝐧𝐜𝐞𝐬 𝐦𝐚𝐧𝐚𝐠𝐞́𝐫𝐢𝐚𝐥𝐞𝐬: Result-oriented action; ▪ Personal commitment to customer service; ▪ Autonomy; ▪ Leadership: ▪ Availability; ▪ Adaptability; ▪ Individual coaching of managers and teams.
𝐎𝐩𝐭𝐢𝐦𝐢𝐬𝐚𝐭𝐢𝐨𝐧 𝐝𝐞𝐬 𝐞𝐧𝐭𝐫𝐞𝐩𝐫𝐢𝐬𝐞𝐬 : ▪ feasibility study for the implementation of shared services or outsourcing; ▪ coordination of internal and external contributors on all phases of the project, contract monitoring, resource management; ▪ process reengineering; ▪ continuous improvement plan; ▪ crisis management; ▪ operational performance improvement; ▪ project management; ▪ merger/acquisition.
𝐀𝐜𝐜𝐨𝐦𝐩𝐚𝐠𝐧𝐞𝐦𝐞𝐧𝐭 𝐯𝐞𝐫𝐬 𝐥𝐞 𝐧𝐮𝐦𝐞́𝐫𝐢𝐪𝐮𝐞 : collection and analysis of needs; ▪ Diagnosis of digital maturity; ▪ Feasibility study of new work environments and implementation of the chosen solution; ▪ R.P.S. _ Q.V.T.; ▪ Support in drafting specifications; Support in choosing digital.
His experience
Fabienne has 30 years of experience
September 2019 - July 2021
Trainer for adults
CESI
Nanterre - France
Training in the field of project management, collaborative management, management and social law, change management
Practice Manager
Altersis
La défense (92) - France
Building and developing an offer around the organization and management of change. Supporting (internal) management in the commercial development of offers. Results - Design and marketing of an offer [OCC] organization, change, coaching - 3 Customer referrals in 2 months - Training of a team in change management (8 people)
April 2017 - December 2018
Transformation Manager
Altran
Vélizy Villacoublay - France
2018 - PMO: strategic project for organizational transformation following a company buyout (10,000 people), 2018 - Project Manager: project to implement a business application (purchasing) in 33 countries (40,000 people), 2017 - 2018 - Project management: implementation of a continuous improvement plan for France and then the Group (population: 10,000 people across all business lines) with a review of processes and workflows, 2017 - Project management: crisis management - project to finalize the integration of an ERP and minimize the financial impacts (main population: 100 people with a
Interim Manager
OPT
Nouvelle Calédonie - France
Transition manager during the project design phase for Ericsson in a telecom IS redesign program (OSS / BSS) for its customer OPT. Elaboration of the change strategy, Design of training, communications and mobilization plans, 2 people directed and 1 person coached.
Transports routiers et ferroviaires
Pre-sales and Transition and Transformation Phase Management
SNCF
Clichy - France
Pre-sales management and the transition and transformation phases to move from a managed mode to a 30-person Altran service centre for the Shared Services ISD for the SNCF. (Forecast annual turnover €3.4 million). Design, implementation and monitoring of the transformation plan, including training, communication and mobilisation, Lead of the 30 Altran consultants and the project team (6 people).
Médias radio et télédiffusés
Transformation Manager
France Télévisions
Paris - France
Transformation Manager Fusion France 2 - France 3: Supporting employees in the modernization of manufacturing tools and broadcasting of news (France 2, France 3) In parallel - Improvement of tools and processes: Accompaniment of the service manager in the optimization of the operation of the service (50 people), In parallel - support for the start-up of a project to merge the editorial offices of two television channels.
Manager
Axa Direct Protection
Paris - France
Head of MOA Marketing: Staying within the strategy and budget line (7 months) Set up/coordinate/control marketing activities, Mapping processes. Manager Business solutions: Building an IS in 7 months from a blank page (AIA) Recruit, build and manage a team of 10 people, Develop and implement business processes , Unite the collaborators around the project, Facilitate exchanges with different partners (international).
September 2008 - March 2011
Senior Consultant
Crédit Agricole assurances
Paris - France
Mission: PMO / WAMA steering of the TFA (year-end work) - 6 directorates - Results obtained: 7 million statements sent with less than 50 claims received (difference 5€), respect of the budget (10500 d.h.) and milestones, management of the impacts of the campaign and transversal projects/actions.
July 2008 - September 2008
Senior Consultant
APIVIA
Niort - France
Mission: Support to the migration of the contract portfolio Results Achieved: Migration of Lot 1 within the set milestones
Senior Consultant
AG2R
Malakoff - France
Mission: To accompany the change following the implementation of a transverse entity with a management of 10 people and coaching of the director of the department.
His education
2020

:

Formateur Pour Adultes

2017

:

Master coach

2016

:

Certification en psychologie générale

2012

:

Certification Prince 2

2007

:

M2 conseil en organisation et conduite du changement
Its missions
𝐌𝐚𝐧𝐚𝐠𝐞𝐦𝐞𝐧𝐭 𝐝𝐞 𝐭𝐫𝐚𝐧𝐬𝐢𝐭𝐢𝐨𝐧 - 𝐃𝐢𝐫𝐞𝐜𝐭𝐢𝐨𝐧 𝐝𝐞𝐬 𝐩𝐫𝐨𝐣𝐞𝐭𝐬 𝐝𝐞 𝐭𝐫𝐚𝐧𝐬𝐟𝐨𝐫𝐦𝐚𝐭𝐢𝐨𝐧 - March 2019 to date - Change Management and Transversal Projects Department, trainer in PMI project management: Altersis, CESI, National Education, Greta ▪ 🇦🇲🇪́🇱🇮🇴🇷🇦🇹🇮🇳 🇨🇴🇳🇹🇮🇳🇺🇪: analysing the causes of underperformance and defining a plan of action ▪ 🇦🇺🇬🇲🇪🇳🇹🇪🇷 🇸🇦 🇵🇷🇪́🇸🇪 🇳🇺🇷 🇱🇪 🇲🇦🇷🇨🇭🇪́: building and developing an offer around organisation and change management and promoting it ▪ 🇵🇪🇪🇷🇫🇴🇷🇲🇦🇳🇪 🇩-🇪́🇶🇺🇮🇵🇪: to upgrade learners' skills in project management and communication
𝐌𝐚𝐧𝐚𝐠𝐞𝐫 𝐝𝐞𝐬 𝐭𝐫𝐚𝐧𝐬𝐟𝐨𝐫𝐦𝐚𝐭𝐢𝐨𝐧𝐬 - 𝐏𝐢𝐥𝐨𝐭𝐚𝐠𝐞 𝐝𝐞 𝐩𝐫𝐨𝐣𝐞𝐭𝐬 𝐭𝐫𝐚𝐧𝐬𝐯𝐞𝐫𝐬𝐞𝐬 - March 2008 to February 2019: management of transversal projects in France and internationally in the field of organisation and change management; individual coaching: PREDICA, APIVIA (SMIP), AG2R La Mondiale, AXA Direct Protection, France Télévisions, SNCF, OPT (Office des Postes et Télécommunications), Altran.
Languages (2)
English :

fluent

French :

fluent
Skills (5)
Coaching
Training
Experienced interim manager
Transversal and multicultural management
Leadership
Activity areas (6)
Luxury Goods & Jewelry
Insurance
Management Consulting
E-Learning
Broadcast Media
Telecommunications
Types of business (4)
Subsidiaries of foreign groups
Groups and large companies
Small and medium-sized enterprises
Start-up