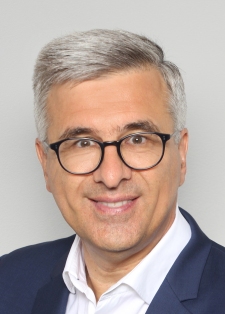 Hubert POINSIGNON
CFO
France
Indicative price: € 1375 - 1500 / day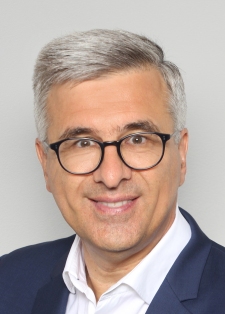 Hubert POINSIGNON

Premium Expert
CFO
France
When you see what you see...
and you hear what you hear...
you're right to think what you're thinking.

Indicative price € 1375 - 1500 / day
When you see what you see...
and you hear what you hear...
you're right to think what you're thinking.

Availabilities
Hubert is available immediately
Hubert is available for missions Full time, Special mission
Hubert moves to the International level
The expert in a few words....
Curious, strategic vision and able to zoom in on details, to federate teams around a common project ...
"In search of relevant operational meaning" according to François Bert
His specific skills
Managing French and international accounting (IFRS, USGAAP), (SAP, CODA, Control, Sage, Cegid, JD Edwards ...)
Optimize cash and WCR, payroll, tax returns (tax consolidation, transfer pricing, JV), consolidation, FUSACQ,
Group reporting (HFM and Oracle Financials) / ERP implementation: Cincom Control, Process Owner on SAP R/3 (FICO, FSCM)
Internal control (SOX), governance, credit, legal, corporate and international contract law (aeronautical, automotive, bonds & guarantees, local authorities, intellectual property), general services, real estate, leases and insurance ...
Management and network computing (25 agencies), purchasing, sales and marketing
Designing business plans, budgeting processes, management control (commercial, industrial, projects, long-term contracts, etc.), and the management control system.
His experience
Hubert has 30 years of experience
Transports routiers et ferroviaires
September 2018 - February 2019
Head of Management Control France, then CFO France
FRAIKIN
Colombes - France
FRAIKIN: 700 M€ Turnover / 58 000 vehicles / 2 800 people / 15 countriesFINANCIAL DIRECTOR France Commercial Vehicle Rental / Fleet Management - Scope France: 450 M€ Turnover / 36 000 vehicles / 2 200 people / 130 agencies - Mission: to take over the "Directorate of Management Control, ADV and Projects" following the departure of the Director (10 years in the group). → Drives the boards (Mc Kinsey, Alvarez & Marsal, Proudfoot, Wavestone, Blue Ridge, KPMG, Deloitte) → Deploys the strategy proposed by the funds (Consortium led by Alcentra & Värde Partners, plus Triton & Barings) → Stabilizes the teams (2 recruitments) / Optimizes relations with the group's central functions → Carries out the 2019 Budget and the 3-year plan according to the new axes → Ensures the transition from a "Direction du Contrôle de Gestion, ADV et Projets" (23 people) to a DAF France (40 people)
May 2018 - September 2018
Group CFO
DCM - USIMECA
Nanterre - France
Design and construction of packaging machines - Turnover 25 M€ / 3 companies / France and North America / 120 employees - Mission: take over ADV and CFO, stabilize cash flow forecasts and presentations to LBO shareholders, recruit a CFO → Takeover of the ADV (export projects), Realization of cash flow forecasts → Presentation of new forecasts to the LBO fund (Perfectis, family and Capzanine)
Ingénierie mécanique ou industrielle
Group CFO
ANTEA
Gennevilliers - France
Engineering & consulting - Turnover 80 M€ / 5 companies / 22 agencies / 900 people / private shareholders then listed group in Amsterdam - Mission :Stabilize the treasury and the teams (18 people) in accounting (Cegid), CdG , Credit Mgt, Serv Gx , IT, legal, etc. → Accelerates Cegid's monthly reporting, fast close on D+3, improves the quality of closings and cash forecasts to 5%. → Stabilizes relations with banks, road show = 2 M€ of new money → Optimizes WCR +10%, CIR +20%, factoring and pre-financing (CIR and CICE), successfully manages 3 tax audits → Develops a profit-sharing plan including cash collection objectives (40 assistants + the whole company) → Proposes product-agency reorganizations, strengthens the legal department, outsources IT, → Realizes a new BP, manages the due diligence and data room for the sale = sale, 100-day plan, €3 million savings plan
Ingénierie mécanique ou industrielle
DAF FRANCE / CFO NW Europe
SAPA Building Systems
Toulouse - France
Building products - Turnover 350 M€ - 7 industrial sites - 10 sites in fiscal integration - 1100 people, 4 brands (Technal, Wicona, Alumafel, Askey) - Mission : Manage the teams (45 people France + 5 UK + 2 Benelux), manage the transition to SAP from blue print to go-live (15 FTEs in the build), member of the steering committee, process owner for FICO and FSCM. → Manages accounting and the Shared Service Center (25 people): standardization of closings, tax optimization, transfer pricing, dividend reporting, merging of structures, JV with South Africa. → Optimizes Management Control (5 pers): price matrix, factory and commercial production standards, HFM reporting → Provides Credit Management (10 pers): 7000 customers, credit insurance contracts with AU Group, SAP FSCM implementation → Boosts General Services (6 people), renegotiates contracts (car fleets, company catering, telco, carts...) 1.5M€ savings generated over the year, 80% recurring, → Manages the legal department (1 pers): UK, Benelux and RSA subsidiaries, disputes related to site activities and intellectual property. → The SAP go-live is successfully completed, teams trained and accounts operational as of February 2012.
November 2007 - November 2010
DAF France
Dura Automotive
Velizy - France
Turnover 100 M€ - 500 people - reduction from 7 sites to 5 (France 4 + Romania 1) then 3 - Mission : Stabilize the finance, treasury and payroll teams (15 people), optimize cash and WCR (savings plan, factoring). → Ensures communication with third parties, manages the covenants with the Private Equity fund, raises €30m in Cash → Deconsolidates a group of 7 companies attached to a German limited partnership, → Reviews provisions, IDR, Impairment tests, various restructurings, moves a site and changes shareholders → Carries out a "fresh start accounting" as soon as Chapter 11 is released in June 2008,
Aéronautique et aérospatiale
September 2000 - December 2005
DAF
UTC
Buc - France
Aeronautics - Turnover 200 M€ - 3 sites - 800 pers and 500 M€ on the BU 7 sites - 1500 pers - Mission: Manage and develop a team of 25 people: Accountancy-Treasury, CdG production and studies, Legal and IS. → Initiates and pilots a project to stabilize the Cincom® ERP CONTROL™ Manufacturing , trains and develops teams → Formalizes standard analyses and processes, Establishes proactive management with BUs and Production Units → Streamlines cash management (prev at +/-5%), credit control and foreign exchange hedging (USD 70m) → Optimizes taxation: research tax credit, TP, carry back, transfer pricing → Mobilizes all teams around lean manufacturing, 6 Sigma, BPO projects on costs and suppliers. → Manages new investments (A380, 40 M€) and partnerships (Ryan Air), creates a profit-sharing plan → Pilots due-diligences, data rooms and post-acquisition integration by Goodrich → The site is "SOX Compliant" for Sarbanes-Oxley in 6 months → Builds a climate of trust between employees, managers and third parties: increase in revenue from €(5) million to €2.7 million
His education
2002

:

Six Sigma

1987

:

Edhec
Its missions
Ensures the transition from a "Management Control, Sales and Projects Department" (23 people) to a DAF France (40 people), Stabilizes the teams, Deploys the strategy proposed by the funds, Leads the councils, Realizes the 2019 Budget and the 3-year plan according to the new axes.
Takes over ADV and CFO, stabilises cash flow forecasts and presentations to LBO shareholders, recruits a CFO
Operational support for managers and start-ups Operational and transmission diagnostics
Takes over the CFO: Stabilize the treasury and the teams (18 people) in accounting (Cegid), CdG , Credit Mgt, Serv Gx , IT, legal. Carries out a new BP, manages due diligence and data room for disposal = disposal, 100-day plan, €3m savings plan
DAF France Leading the teams (45 people France + 5 UK + 2 Benelux), managing the transition to SAP from blue print to go-live (15 FTEs in the build), member of the steering committee, process, etc.
Adhoc mandate, CCSF file, crisis management, new money
Languages (3)
English :

fluent

German :

fluent

French :

fluent
Documents
Skills (5)
Team management
Project management
Relations with Third Parties
IFRS
Management control
Activity areas (6)
Aviation & Aerospace
Railroad Manufacture
Electrical/Electronic Manufacturing
Mechanical or Industrial Engineering
Building Materials
Transportation/Trucking/Railroad
Types of business (4)
Family businesses
Subsidiaries of foreign groups
Groups and large companies
LBO and Private Equity