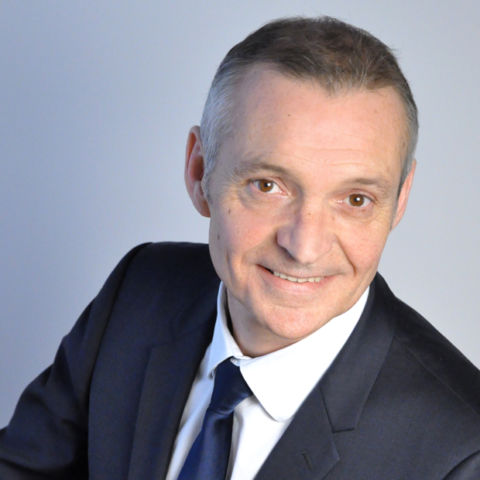 jean-francois Lorcy
Logistics Operations Directorate
France
Indicative price: € 1250 - 1375 / day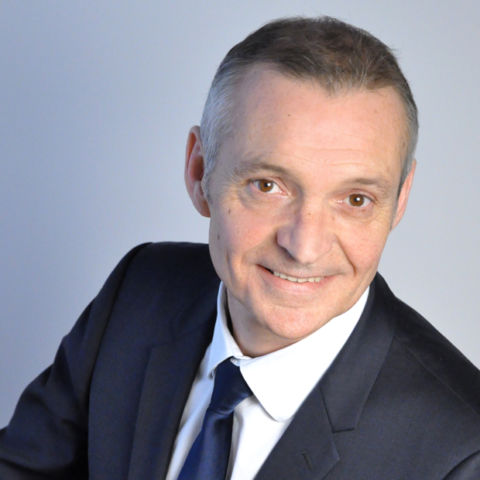 jean-francois Lorcy

Premium Expert
Logistics Operations Directorate
France
He who does not fight has already lost (Bertolt Brecht)
Indicative price € 1250 - 1375 / day
He who does not fight has already lost (Bertolt Brecht)
Availabilities
jean-francois is available immediately
jean-francois is available for missions Open for recruitment, Full time, Time sharing
jean-francois moves to the International level
The expert in a few words....
In the provision of Logistics services for over 30 years for the world's largest providers. DHL Kuehne +Nagel, Ceva Logistics.
I have been able to approach all the facets of the profession during my career which is divided into 3 main parts, a first commercial part, a second one of logistics site management and a third one of regional management in France and countries abroad.
During all these years, managing up to more than 1000 people, I have been able to demonstrate my leadership and my ability to adapt to new situations.
His specific skills
Negotiation of multi-year contracts at a very high level, creation of logistics sites, performance of sites in social and/or financial difficulty, management of P&L, management in times of crisis, change management and support, restructuring of organisations, setting up teams to ensure the proper conduct of operations, mobilisation of teams to achieve objectives and creation of action plans, management of P&L, implementation and deployment of transformation strategies. WMS, TMS, PIR management
His experience
jean-francois has 30 years of experience
Logistique et chaîne d'approvisionnement
November 2018 - September 2019
Managing Director South Africa
Newrest
Johannesburg - South Africa
General Manager responsible for all Newrest's Inflight Catering activities in South Africa.
Responsible for Johannesburg and Capetown airports. 1200 employees.
Production and supply of dishes/menus (First, Business, Economic) for 22 airline companies (Emirates, Etihad, Qatar, Quantas, British Airways, KLM,...) departing from these 2 airports.
15,000 meals served per day. 7/7 24/24
Management
Implementation of a new management/rotation process and monitoring of the return of equipment and materials (plates, cutlery, lingerie, alcohol, etc.) belonging to airlines: 30% reduction in losses.
Logistique et chaîne d'approvisionnement
January 2015 - November 2018
Director of Operations
DHL Supply Chain France
Paris - France
Manager of 8 warehouses specialized in aeronautics, automotive, high tech and a Spare parts center.
Main customers:
UTAS GOODRICH: World leader in aeronautical spare parts: contract negotiations, implementation of new processes for in situ production line approach. Management of extremely difficult PIRs.
Improvement of P&L (EBIT) from -5% to +3%.
Winning a new contract for their factory in the Eure. 40 new hires.
ATR: Management of spare parts for ATR aircraft. 24/24 7/7
Contract renewal
Stabilization of the social climate
Samsung Electronics:
Management of smartphones and tablets + medical devices.
Contract renewal with new KPIs
Implementation of a procedure to finally succeed in the launch of their new products, S9, S10,...
Increase in results by 10% Ebit
Samsung's satisfaction with improved customer relations.
Dyson UK:
Seamless implementation of ecommerce business.
Customer satisfaction.
Federation of on-site teams.
Spare parts center: Delivery of "critical" parts within 2 hours all over France for HP, IBM, Varian,...
January 2012 - January 2015
Director of Operations
Kuehne+Nagel
PAris - France
Renewal of multi-year contracts
IORP Management
Optimization of operations and improvement of operating margins.
Successful renegotiation of 2 extremely critical contracts.
Stabilization of social relations.
Logistique et chaîne d'approvisionnement
January 2005 - January 2012
General Manager
Kuehne+Nagel
Athens - Greece
Director of Contract Logistics activities KUEHNE + NAGEL GREECE
Stabilisation of relations with trade unions.
Renewal of the Carrefour Ambient and fresh-frozen contracts. 20% margin improvement through process improvement and implementation of new technology in Greece: production using voice picking.
Winning the Philp Morris International and British American Tobacco tenders: Creation from scratch of two warehouses for these tobacco companies.
Winning and integration of the Huawei, La Redoute, La Fnac and Indesit contracts.
Turnover multiplied by 2.5 in 7 years from 15 M€ to 40 M€.
Number of sites managed increased from 2 to 7.
Director of Operations
Kuehne +Nagel
Paris - France
Ile de France Operations Department
12 logistics sites, 1300 employees, 110 M€ turnover
Sectors: retail (Intermarché, Leduff Group fresh and frozen), FMCG (Reckitt, Gillette Sara Lee)
Automotive spare parts (Fiat, Irisbus),
High Tech: Orange Telecom B2B and B2C
Seamless closure of 2 unprofitable sites.
+30% increase in turnover and 60% Operating Profit in 5 years.
January 1997 - December 2000
Site Manager Logistics
DHL
Paris - France
Operations manager of a site of 150 people transferred under L122/12 TUPE.
24/24 6/7.
Management of spare parts for Lucas Automotive.
Staff reduction of 24%.
Negotiation of the 35H with the IRP.
50% improvement in P&L by continuous improvement process.
Total customer satisfaction.
IRP appeased.
January 1988 - December 1996
Sales representative and sales manager
DHL
Paris - France
Started commercial pure hunting from January 1988 to February 1994.
Fetch the tenders, analyze them, prepare the quotations with the IT department. Carry out the bids.
Gained files from 1 to 5M€/year (multi-year contracts).
From February 1994 to January 1996: Sales Director.
Creation of a sales force of 6 people and a sales force action follow-up tool.
Its missions
Management of 12 logistics sites in France, 1000 employees and 20 contracts.
Realization of 2020 budgets.
Construction of action plans against budgets with site managers.
Renewal of a 3-year Healthcare/Pharma contract with rate increases. The justification was the gap between the initial specifications and the reality in the field.
Federation and motivation of the team of site managers.
Languages (2)
English :

fluent

German :

intermediate
Documents
Skills (3)
Leadership
Management of teams (executives and employees)
Supporting change
Activity areas (6)
Food Production
Sporting Goods
Consumer Goods
Warehousing
Outsourcing/Offshoring
Logistics and Supply Chain
Types of business (4)
Companies in difficulty
Family businesses
Subsidiaries of foreign groups
Groups and large companies