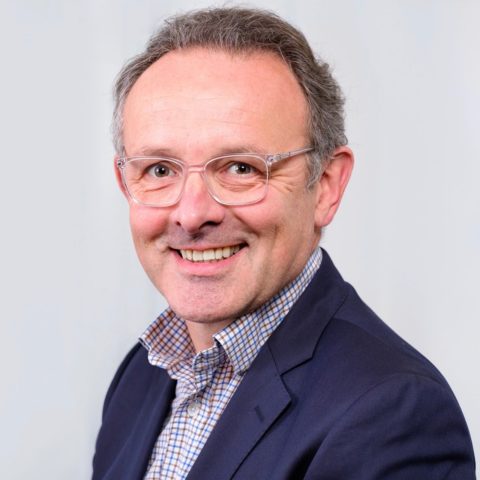 Pascal BERARDO
General Management in SME & Subsidiaries - BtoB Equipment and Services - Post Acqusition
France
Indicative price: € 1125 - 1250 / day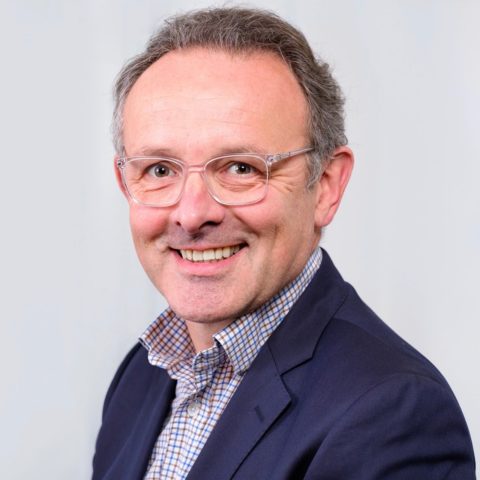 Pascal BERARDO

Premium Expert
General Management in SME & Subsidiaries - BtoB Equipment and Services - Post Acqusition
France
Align your Organization with your Strategy, increase your Productivity, in BtoB Equipment and Services - Groups and ETI, Succeed in the Integration of your Acquisitions
Indicative price € 1125 - 1250 / day
Align your Organization with your Strategy, increase your Productivity, in BtoB Equipment and Services - Groups and ETI, Succeed in the Integration of your Acquisitions
Availabilities
Pascal is available from the 03-05-2021
Pascal is available for missions Time sharing, Special mission
Pascal moves to the National level
The expert in a few words....
I like to implement segmentation and reorganization strategies autonomously to significantly improve the profitability and balance sheet of the structures where I work. I use proven methodologies to achieve these results, taking the teams on board with me. I am happy to work on a time-sharing basis within small structures.
I have often been involved in growth management or critical contingencies, ideally in the post-acquisition integration phase (PMI).
I have a lot of experience in BtoB professions with a strong technical orientation.
His specific skills
Strategy: review of the strategy of group subsidiaries at the time of integration. Review of PMI's strategy in the cleantech sector. Competitive and positioning studies, resegmentation, value analysis. Deployment of PMT.
Management: teams of 15 to 75 people at all levels. Hierarchical and transversal management (in project management). Reporting to international Boards
Commercial: management of sales projects, advice on the whole spectrum of design and implementation (water projects in industry), including operation, maintenance and financing. Matrix management
Management: optimisation of unprofitable subsidiaries, outsourcing. WCR processing, segmentation. Operating account and budget management, Sox reporting, US Gaap, closings.
Human Resources: management of turnaround projects in the trading business. Direct negotiation, employment law. Change management towards matrix management and agile working. Team training + launching and leading working groups. Drafting of best practices
His experience
Pascal has 32 years of experience
October 2019 - April 2020
Project Executive
TopsConsult
Paris - France
Assistance to a subsidiary of an international group in the context of a strategic audit and the development of a 5-year medium-term plan. - Review of vision, mission and issues - Review of market data - Strategic Targeting and Formalization of Objectives - Project management, management of freelance experts
Biens et équipements pour les entreprises
February 2019 - August 2019
Accompaniment of executives
FOCUS MANAGER
poissy - France
-Mentoring of the Founder of a BtoC internet sales company, Mantes, 01-08/18 preparation of a fund raising, stabilization of the WCR, preparation of a 3-year PO -Coaching of young entrepreneurs within Réseau Entreprendre -Commercial reorganization of an SME in Cleantech, Toulouse, 02-08/2019 Audit, alignment of medium-term strategy, deployment of the action plan -Senior Consultant in Transformation, TopsConsult, Paris, 03/19 ->
March 2018 - December 2018
Transformation Project Manager
Ayor
Rousset (13) - France
Context and Missions -Integration within an ETI of a water treatment SME acquired 3 years earlier, declining turnover, high turnover, lack of commercial strategy. oPerformance audit, strategic review at the Board of Directors (6 weeks) oReorganization in agile mode of the technical, sourcing and marketing entities, oSales management France BtB (pro trading), sales plan, training Results Margin increase, adaptation of the sales force, implementation of a product-oriented organization -Success of the Group's transformation on the subsidiary, a relay to anchor the messages and the new organisational and cultural methods (CEO's testimony)
January 2018 - March 2018
BU Director
SOPEG
BIEVRES - France
Context & Missions -Disengagement of the management of a BtoB activity within an entity 80% BtC oClarify the organization for the sale, Re-motivate the teams Results -Accountability, strategy review, contractualization with service providers Re-engagement of the management, and abandonment of the wish to sell
Biens et équipements pour les entreprises
July 2013 - September 2013
Chief Executive Officer of Transition
Catequip
Troyes (10) - France
Context & Missions -Disastrous financial indicators, previous CEO dismissed, staff disengaged, customer dissatisfaction, constant decline in results over the last three years o Carry out a restructuring plan defined by the group (people, WCR, income) oReconquering clients and staff, Establishing the N+1 budget and respecting it Results -Restructuring in 4 months in accordance with the Group plan (headcount -20% including CFO) -Reorganization of the subsidiary into profitable segments (€12M turnover, Ebitda x 3) from 2014, 2015 'best year ever'. -Deployment of an ERP (Sage X3 - Adonix) in fast track (7 months cdc->go-live),
Ingénierie mécanique ou industrielle
February 2010 - July 2013
Chief Executive Officer
Epuro, groupe Marmon Llc (US)
Trappes - France
Context & Missions -Acquisition 2000, Unstable financial performance, previous DG party oAnalyzing the market - stakeholders, strengths and weaknesses oEstablish a three-year Business Plan and implement it: trade, resources Results -Turnaround phase oRestructuring of the subsidiary 8M€ (partial closure, FTE -50%) oClosing of a site with redeployment of teams to a business centre, Outsourcing of stock and logistics management oMission of maintenance services on pharma customer sites: MASE, ISO, ... -Development phase oReorganization of the subsidiary profitable (from €8M@5% to €2.5M @18%) oDevelopment of a niche offer (ultrapure water maintenance) oOrganizational upgrade (manufacturing, service, finance, HR & HSE)
His education
2017

:

certificat manager de transition

1987

:

Maitrise sciences et techniques
Its missions
Accompaniment in 2020 of a subsidiary of an international group within the framework of a strategic audit and the elaboration of a 5-year medium-term plan. - Review of vision, mission and issues - Strategic Targeting and Formalization of Objectives - Structuring of the action plan and support - Presentations at the parent company
after having conducted its audit, I set up the integration of the organization of a subsidiary of a very small company in an agile management mode, federating around product development, marketing, R&D, communication, prescription, database management, logistics, over 9 months in 2018.
In 2013, in one week, I took charge of a team without management, in the field of BtB trading in catering equipment, to redirect this unit, a subsidiary of a US group, towards excellence in customer service, for sustainable profitability in 18 months (turnover €12M, revenue +15% vs. -5%).
I accompanied the management of a Cleantech SME on its medium-term plan, with the alignment of the organization with strategy, commercial efficiency, and including the setting up of rituals to prepare this development over five years, over 4 months in 2019.
In 2010, I took charge of the reorientation of the subsidiary of an American group in the water treatment sector, from engineering to assembly and service, from direct sales to sales via distributors (turnover 3M€, RN x4).
in 2009, I managed a project in response to a European call for tenders that we won, on a water production system for energy, with a technological first, and high implementation constraints (€25M)
Skills (4)
Business development
organizational simplification
collaborative leadership
Project management
Activity areas (6)
Business Supplies and Equipment
Biotechnology
Think Tanks
Wholesale
Renewables & Environment
Mechanical or Industrial Engineering
Types of business (4)
Companies in difficulty
Family businesses
Subsidiaries of foreign groups
Groups and large companies