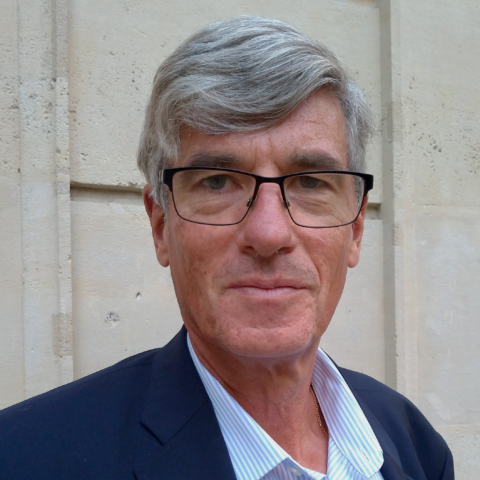 Pierre VILLATTE
Project Executive
France
Indicative price: € 1375 - 1500 / day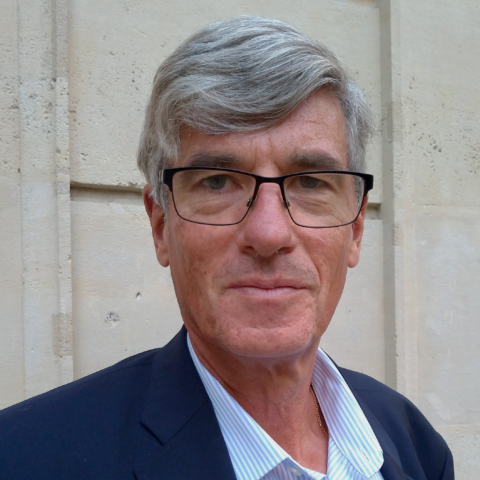 Pierre VILLATTE

Premium Expert
Project Executive
France
Management of Complex Operations
Indicative price € 1375 - 1500 / day
Management of Complex Operations
Availabilities
Pierre is available immediately
Pierre is available for missions Full time
Pierre moves to the International level
The expert in a few words....
Operations Department or Department of Major Infrastructure Projects (water and environment, transport and rail, energy, telecom)
His specific skills
15 years of project management and multicultural team management in the context of infrastructure consortium work in the water treatment, rail transport and energy sectors. Turnaround of projects in difficulty (saving margin, deadlines)
Management and training of local teams (Africa, Latin America) of 300 people or more.
Restructuring, reorganisation of operational departments or project organisation
Implementation of a project backup plan: margin adjustment, continuity of work, planning
Crisis management, management in difficult contexts
Complex negotiation
His experience
Pierre has 32 years of experience
Architecture et urbanisme
February 2017 - September 2017
Project Director - Consortium Director
ALSTOM
Constantine - Algeria
Project management for the construction of the Constantine Tramway in consortium with 3 companies. Management of the default of one Consortium partner and resumption of activities by the other partners. Reorganization of the Consortium team to ensure the objectives. Negotiation of additional deadlines and improvement of the project margin
Architecture et urbanisme
Director of Operations
ALSTOM
Alger - Algeria
Africa Operations Directorate : - 6 tramway projects in Algeria - 3 metro projects in Cairo - Egypt - closing a business in Tunis - Tunisia
Architecture et urbanisme
Director of Operations Nigeria
PONTICELLI
Port Harcourt - Nigeria
Takeover of two off-shore and on-shore projects to ensure the execution deadlines of the off-shore part and secure the progress of the on-shore part by re-establishing constructive relationships with the client and strategic partners.
Services pour l'environnement
Director BU Africa
Degrémont - Groupe SUEZ
Rueil - France
Management of the Africa Business Unit with management of operations and restructuring of the commercial strategy. Operations in 15 African countries, projects from 8 to 120 M€ (EPC and operations) Improvement of the financial results (sales and margin) and of the commercial success ratio Implementation of an active HSE policy with very good performance
Architecture et urbanisme
Director Engineering and Construction Department
CEGELEC Division Comsip
Rueil - France
Restructuring of the department, reorganization of services in "project platform" mode 100 Design engineers and 30 site managers and site supervisors Implementation of new 3D tools in shared base and associated design modules Implementation of a cost reduction plan - opening of an office in Abu Dhabi with recruitment in India Intervention as project manager on the PIC project in Kuwait in the context of the 2nd Gulf War, in a very difficult client context. Recovery of project margin and business continuity
Director Electricity & Instrumentation Department
TECHNIP
Caracas - Venezuela
Restructuring of Technip's subsidiary in Caracas for the completion of 3 major refining projects (Jusepin, Petrozuata and Sincor) Implementation of methodology, recruitment of 20 local engineers and technicians.
His education
2019

:

Négociation complexe Pacificat

2011

:

PMP

1985

:

ESTP
Its missions
Tramway project in Algeria (€250M): I managed the default of a consortium partner, secured the margin and negotiated additional delays, while supporting the remaining partner in taking over the scope of the defaulting partner. I reorganized the consortium team.
Off-shore & on-shore project in Nigeria (€600M): I took over and reorganized the project to meet the planning objectives (shutdown of off-shore unit scheduled by the Client), restarted the on-shore part and improved the relations with the client and strategic partners.
Water treatment: resumption of the "Africa" operations: I streamlined the business portfolio, closed the difficult business, with improvement of the Sales and Margin of the Business Unit and overhaul of the commercial strategy (selectivity, execution strategy)
Petrochemical revamping project - Kuwait: I took over the project after 3 project managers. Local takeover of the project in the context of the Gulf War, with a very demanding client and a difficult financial situation. I ensured business continuity and secured the margin.
Water treatment: I built the first drinking water plant in Nouakchott (Mauritania) and set up a 100% local team to operate the plant for 2 years.
Telecom - THD Plan France: I supported a FTTH operator in its annual production growth (doubling in one year, x10 in 2 years) by providing the methodology for project steering, project portfolio monitoring and, after process rationalization, by implementing methods for industrializing studies and new workflow tools.
Languages (4)
English :

fluent

Spanish :

fluent

German :

notions

Polish :

notions
Documents
Activity areas (6)
Construction
Telecommunications
Mechanical or Industrial Engineering
Oil & Energy
Environmental Services
Transportation/Trucking/Railroad
Types of business (4)
Companies in difficulty
Subsidiaries of foreign groups
Groups and large companies
LBO and Private Equity