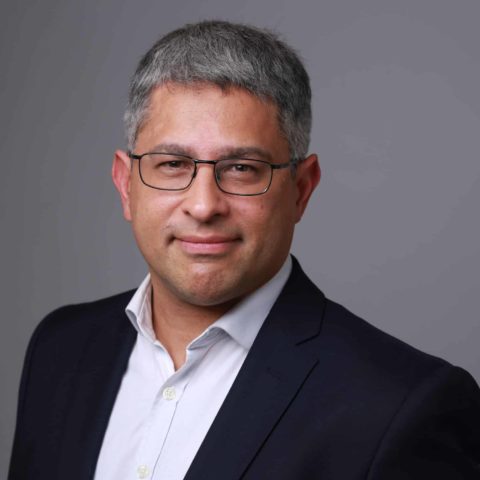 RENAUD LACOSTE
CFO - Finance & Processing
France
Indicative price: € 1375 - 1500 / day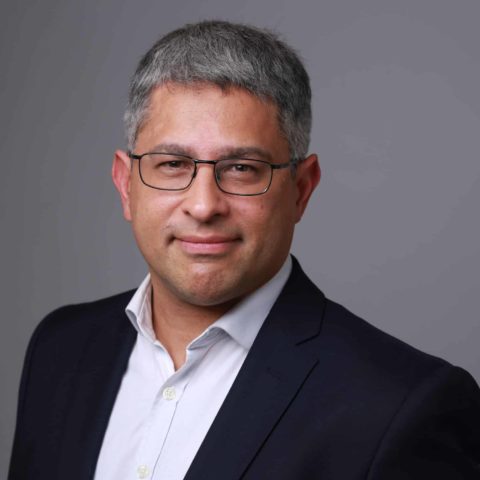 RENAUD LACOSTE

Premium Expert
CFO - Finance & Processing
France
Connecting Strategy and Operations
Indicative price € 1375 - 1500 / day
Connecting Strategy and Operations
Availabilities
RENAUD is available immediately
RENAUD is available for missions Full time, Time sharing, Special mission
RENAUD moves to the International level
The expert in a few words....
Too often there is a disconnect between the long-term strategic vision and the reality of immediate implementation on the ground. Both are equally important. And they carry distinct stakes. My service proposal is to reconcile these two dimensions to make your projects successful in the field of finance and transformation.
His specific skills
Experience in financial transformation projects and implementation of SSCs
Business Partner in distribution strategy
Internal & External Audit - Process mapping & optimization
International culture especially in emerging countries (LATAM, MEA, APAC)
His experience
RENAUD has 22 years of experience
January 2018 - January 2020
VP Finance & Transformation GBS
BIC
CLICHY - France
Achievements :
Establishment of a multifunctional SSC in Sofia, Bulgaria - target: 200+ people operating in the
finance, customer service, human resources and transactional procurement.
Steering of the Finance transformation project including the design of a new operating model and the
creation of 2 CSPs;
Design and implementation of a "one-desk multi-services" (GBS) of Support Functions
VP FINANCE GROUP FUNCTIONS
BIC
CLICHY - France
Achievements :
-Definition of the analytical and managerial architecture of the new DSI World organization;
-Strategic & financial support of a business (BIC Sport) in restructuring and in charge of the divestment operation (complete M&A process).
Responsibilities :
-Industrialization and harmonization of strategic and financial processes for "internal" clients;
September 2009 - May 2017
CHIEF FINANCIAL OFFICER - EMERGING COUNTRIES (LATAM, MEA, APAC)
BIC
CLICHY - France
Achievements :
-Implementation of the financial strategy generating +10% CAGR growth since 2009;
-Creation of commercial structures in the U.A.E., Senegal and Egypt;
-Financial supervision of the sale of a manufacturing site in Oceania - Restructuring of the business model of the activities maintained;
-Reorganization of the financial teams in LATAM - "clustering" of organizations;
-In charge of the discontinuation of the Promotional Products activity in LATAM (search for buyers, liquidation of a EUR 6 million stock, recovery of customer receivables).
Responsibilities :
-Financing of the Developing Markets packages (budget process, monthly closings, working capital optimization, ROI);
-Direct management of a team of 5 people - Indirect management of +100 people.
-Member of the Developing Markets Leadership Team / Financial contact for the Group CFO;
-Participation in economic and strategic expansion decisions (Acquisition, Restructuring and Deployment) - Review of business plans, participation in due diligence, validation of restructuring and synergy assumptions, etc..;
January 2006 - September 2009
GROUP HEAD OF INTERNAL AUDIT
BIC
CLICHY - France
Achievements :
-Creation of the Audit & Internal Control department - implementation of the audit methodology & plans;
-Improvement of stock management & piloting of the monthly closing procedure;
-Review of budget construction (e.g. industrial costing, allocation rules);
-Establishment of the Group's risk mapping;
-Technical support for specific projects: business restructuring, entity acquisitions, centralization of functions, implementation of IT systems.
His education
2005

:

DESCF

1996

:

Ecole de Commerce ESLSCA

1991

:

BAC C
Its missions
Transforming Finance & setting up a GBS (Global Business Services Center):
As part of the BIC 2022 Invent the Future transformation project, I have committed the organization to a different way of operating in Finance, including the implementation of a multi-functional GBS in Sofia, Bulgaria. This GBS will eventually have more than 250 people in Finance, Customer Service, Human Resources and Transactional Procurement.

Reinforcement and sale of the BIC Sport Group to Tahe Outdoors Group:
Strategic support to the President of the Group to reposition BIC Sport in different markets (SUP, Surf, Wind, Kayak), improve its profitability over 2 years and conduct an M&A mission for the Tahe Outdoors Group.

Transformation of the distribution model in Africa and the Middle East:
Transition from the distributor model to the direct mode with geographical locations in Dubai, Senegal and Egypt.

Restructuring of a promotional products business in South America (closure of structures, centralization of the remaining activities and asset disposals)

Operational financial support as Business Partner of the Corporate Functions (IT, HR, Legal and Sustainable Development)
Languages (2)
English :

fluent

Spanish :

fluent
Documents