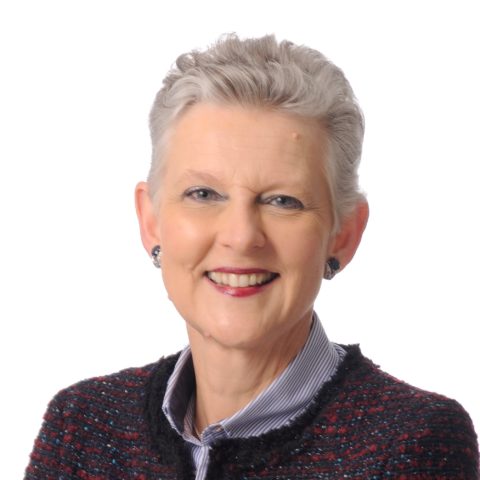 Veronique Ehrhard
Chief Financial Officer Pharma Healthtech
France
Indicative price: € 1500 - 1625 / day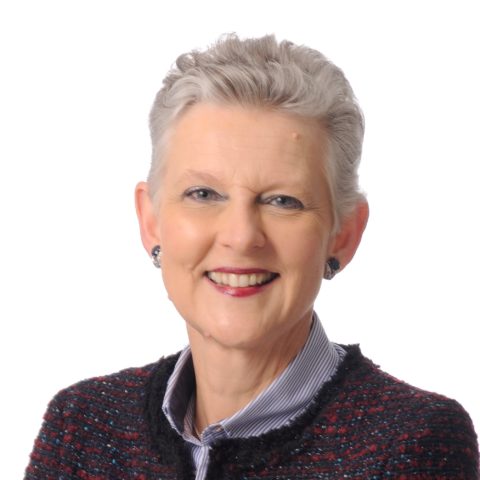 Veronique Ehrhard

Premium Expert
Chief Financial Officer Pharma Healthtech
France
Specialist of the finance function on transformation issues: fund raising, international deployment, disposals, acquisitions, restructuring, development plan, product valuation, in & out licensing, R&D portfolio optimization, structuring of the finance function. (process tools teams)
Indicative price € 1500 - 1625 / day
Specialist of the finance function on transformation issues: fund raising, international deployment, disposals, acquisitions, restructuring, development plan, product valuation, in & out licensing, R&D portfolio optimization, structuring of the finance function. (process tools teams)
Availabilities
Veronique is available from the 04-01-2021
Veronique is available for missions Full time, Time sharing, Special mission
Veronique moves to the International level
The expert in a few words....
HEC. CEDEP INSEAD. Transition manager since 2019 after 25 years of experience in France and US within international pharmaceutical groups (health, pharma, biotech, healthtech) GALDERMA -NESTLE SKIN HEALTH, HRA PHARMA, LEO PHARMA, METABIOLAB
His specific skills
Accompanying growth through Business Development: as CFO of Galderma's BD (€1M turnover), I set up the valuation aspect of acquisitions (7 acquisitions in 3 years) and I modelled the internal R&D portfolio (basis for management decisions).
Accompanying growth through financing: at HRA (EU group €50m turnover), I managed a fundraising campaign from A to Z: business plan, valuation, pitchs, data room, due diligence: €25m raised for €50m turnover.
Accompanying the transformation and cultural change: at Leo Pharma as Dir Fin, I accompanied the restructuring of the French subsidiary (€450M ca -600 people) with an EPS allowing the launch of a new BU financed by the human commercial disinvestment with the target of general practitioners.
Accompanying the transformation of the Finance function: at HRA, as Group CFO, I structured the consolidation and set up a process and a budgeting tool in 12 months.
Leading international multicultural cross-functional projects: at Leo Pharma I managed the "innohep" project: in 3 months I aligned the international commercial, industrial and production teams and we produced a common recommendation approved by the group CODIR.
Financial Director specialising in the Pharma and Biotechs sector in France: pharma taxation (transfer prices, pharma tax), distribution (wholesalers, pharmacies, EEC), management of intangibles, sales prices ...
His experience
Veronique has 35 years of experience
2012 -2016 Secretary General France Reporting to the CEO France Member CODIR.
Leo Pharma
Voisins le B - France
Manage a tax audit in a transfer pricing context - limit adjustment Steering of international cross-functional projects: Director of the corporate project "innohep": in 3 months, alignment of the industrial and marketing teams and production of a joint recommendation approved by the CODIR Group Implement SAP for the industrial and commercial activity and drive the change for internal customers. Closing 2015 approved, 30% reduction in headcount counted implementation of integrated processes (e.g. Purchasing) Manage a tax audit in a transfer pricing context - limited recovery
2017 2018 CFO France Canada Benelux - reporting to EU CFO - Member CODIR
Leo Pharma
Voisins le B - France
Deploy SAP: Outsource transactional accounting to India, Restructure Business France (plan, PSE, new BU launch), Distribution: Wholesaler relations and product allocation management
June 2010 - November 2010
Group CFO - Reporting to the CEO
HRA Pharma
Paris - France
Raising 25M funds for a group with 50M in sales Overhaul the management information system: Hyperion Planning implemented in 6 months Optimize the portfolio: Acquisition of T of a Novartis product
January 2006 - February 2006
2006 2009 Chief Financial Officer Business Development - Deputy CFO Group
Nestlé Skin Health (ex Lab Galderma)
La Defense - France
Acquire new products: valuation (models, data collection scenarios for value sharing) and negotiations with third parties (USn France): 7 contracts signed Define the strategic choices: 10-year business plan recommendation to create the Aesthetics BU approved by the shareholders Optimize the R&D portfolio: modeling and valuation of internal research projects for optimal management of resources
Group Controlling Director reporting to the Group CFO
Nestlé Skin Health (Ex Lab Galderma)
La Defense - France
Significant improvement in the relevance of the management tools contributing to the Group's objectives being exceeded: +2 points in margin over the period despite a 15% fall in the dollar (60% of sales).
Finance Director Zone Europe Middle-East Africa Australia reporting to VP Zone
Nestle Skin Health (ex Lab Galderma)
La Defense - France
Managing the results of the 152M€ Zone 11 Countries 10% growth = objectives achieved
February 1999 - July 1999
Controller then Financial Director US subsidiary
Neslte Skin Health (ex Lab Galderma)
Dallas - United States
Financial management of a subsidiary representing 60% of the group's sales 10% growth 400m dollars - in a radically different cultural context
His education
2020

:

AQI Administrateur indépendant

2000

:

Insead- Cedep GMP

1982

:

HEC
Its missions
At LEO Pharma in 2017, I co-piloted the restructuring of the French business (€200m): 10-year modelling, recommendations, EPS support (valuation, negotiation support) and change management for the teams, resulting in the creation of a biological BU financed by commercial disinvestment from the MGs.
At Leo Pharma, France from 2015 to 2018, I accompanied the accelerated transformation of the subsidiary: from a decentralized country management to a centralized (regional) management, from a direct hierarchy to a matrix structure, from a local (French) culture to a group (Danish) culture, from a statutory financial vision to a BU-based management based on the implementation of SAP.
At LEO Pharma in 2016 I led the group project "innohep" aiming at defining the future geographical presence of this key product. In three months, in a tense multi-cultural context, I aligned the sales and industrial teams on a common vision and we produced a recommendation that was approved by the group CODIR.
At HRA, a European group, I raised funds from A to Z in 2011: valuation business plan, negotiations with the bank, pitching, setting up the data room, due diligence: €25m raised for €50m in turnover.
At Galderma from 2006 to 2009 I was Chief Financial Officer of Business Development. I have modelled and valued the R&D portfolio for prioritisation purposes.E,n 3 years, I have valued and co-negotiated 7 licensing-in contracts, including the EU licence for Ipsen's "Botox".
Languages (2)
English :

fluent

German :

intermediate
Skills (5)
R&D valorization
Financial steering ww: planning, execution, monitoring
Change management for multicultural teams
Fund raising from business plan to closing
R&D development, licensing in & out
Activity areas (6)
Biotechnology
Think Tanks
Pharmaceuticals
Veterinary
Medical Devices
Research
Types of business (5)
Start-up
Subsidiaries of foreign groups
Investment funds and holding companies
Groups and large companies
Small and medium-sized enterprises