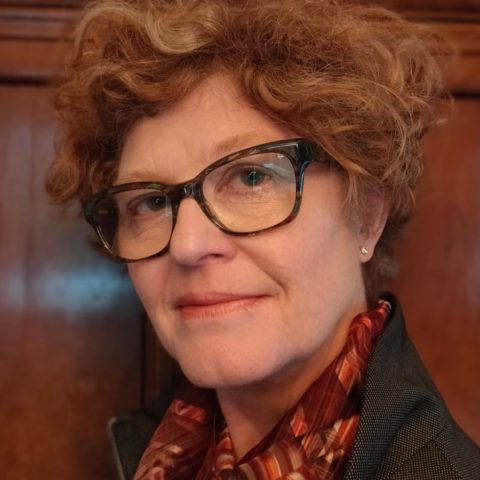 Véronique VIAS
Project Director
France
Indicative price: € 875 - 1000 / day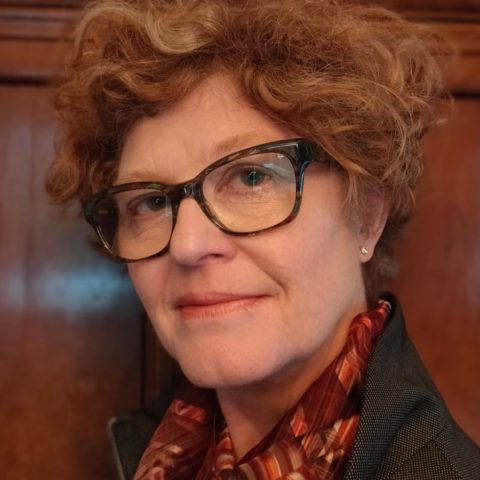 Véronique VIAS

Premium Expert
Project Director
France
Bring all stakeholders to be actors of their transformation for a greater individual and collective efficiency

Indicative price € 875 - 1000 / day
Bring all stakeholders to be actors of their transformation for a greater individual and collective efficiency

Availabilities
Véronique is available immediately
Véronique is available for missions Full time, Special mission
Véronique moves to the International level
The expert in a few words....
CEOs, directors, managers, you want to :
Implement new, more participative working methods
Digitize all or part of your activities
Implement a new IT system
Optimize your process to be more efficient
Your employees need to be supported for the change you are asking of them
Here are some of the issues I can address, in a practical and operational way
If you want to know more, I participated in a webinar on "The Human in Digital Transformation". Here is the link: https://bit.ly/2OWSJks
My key skills: Team leadership - Project management - Change - IT - Organisation and process - Change management - Participative - Flexibility - Practical - Construction industry - Finance - French
His specific skills
Information systems project management
Change Management
Management of long-term contracts (construction), service providers (information systems)
Internal control
Financial control
His experience
Véronique has 30 years of experience
September 2001 - February 2016
Project Director
Bouygues Construction
Guyancourt - France
Projects for the deployment of the new expense report system, implementation of internal control in SAP.
Process definition, communication and user training
Designing and Managing Access Rights and Internal Control in SAP
Technologies et services de l'information
Change Communication Manager
Bouygues Construction IT
Guyancourt - France
CIO of an international group - 500 employees in France and abroad
Application communication: presenting new applications to Bouygues Construction employees
Animation of ISD teams in support of the HRD team
Key Achievements :
Creation of a video "The IT Department in the life of a worksite", organization of events (annual convention - 600 participants), HR Newsletter, animation of the Corporate Social Network (digital monitoring in particular).
September 2001 - February 2016
Change Manager - Finance IT Transformation Project (SAP)
Bouygues Construction
Guyancourt - France
Supporting the group's organizations and subsidiaries in their deployments, by providing them with an adapted method that integrates several phases: analysis of organizational changes, HR impact support, communication plan, engineering and training plan.
Key Achievements :
Definition of an organizational framework, communication and training strategies at Group level
Piloting the workshops with the different structures (France and International) to define their target organisation, communication and training plan.
Management of the design of training modules (service provider contracts), communication tools.
Member of COPIL, and animation of User Committees, Works Directors, BUs representatives.
12,000 employees in 70 countries
February 1998 - February 2001
Head Financial Controller
Bouygues UK
Londres - United Kingdom
Creation of the Bouygues UK subsidiary in London - implementation of financial control processes, procedures and resources
Key Achievements :
Implementation of the accounting and financial system in team with the Accounting Director
Recruitment and management of a team of 10 financial controllers for the subsidiary's first construction site (£100 million project).
Design and management of the subsidiary's Financial Dashboard
His education
2020

:

Gestion de projet Agile - Scrum

2019

:

ESCP Europe / Certificat

2001

:

Institut des Etudes Economiques, Sociales et Techniques de l'Organisation/DESTO

1987

:

Institut d'Administration des Entreprises

1986

:

Sciences Po Bordeaux
Its missions
Actively looking for a mission
Languages (2)
English :

fluent

French :

fluent
Skills (4)
- Process analysis and optimization
- Analysis and implementation of organizational impacts
- Animation of workshops, team building, design
- Management of operational, functional and technical aspects
Activity areas (5)
Construction
Professional Training & Coaching
Events Services
Political Organization
Information Technology and Services
Types of business (2)
Subsidiaries of foreign groups
Groups and large companies