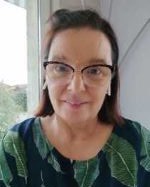 Gina Staderoli-Reumont
Procurement/Supply Operations, Global Supply Chain, Production and Lean Management
France
Indicative price: € 1250 - 1375 / day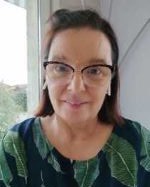 Gina Staderoli-Reumont

Premium Expert
Procurement/Supply Operations, Global Supply Chain, Production and Lean Management
France
Every journey begins with a first step, how about we start the journey together?
Indicative price € 1250 - 1375 / day
Every journey begins with a first step, how about we start the journey together?
Availabilities
Gina is available from the 13-06-2022
Gina is available for missions Full time, Time sharing, Special mission
Gina moves to the European level
The expert in a few words....
Experienced in managing industrial and commercial projects in France and abroad: Spain, Hungary, Morocco, Turkey, Japan, India and China within SMEs, Group subsidiaries and Group companies in the automotive, chemical, water/gas/electricity and mechanical industry sectors.
Highly structured, highly organized, pragmatic, solution and result-oriented.
Serving as a leader, with a pronounced taste for the field, the ability to share a project and to federate teams by relying on an agile approach favouring the exploration and exploitation of the riches of collective intelligence.
His specific skills
Implementation of industrial sites in France and abroad: setting up an efficient and sustainable organization
Support for change in crisis situations (industrial backing, site closure, etc.) or for the acceleration of industrial and commercial projects at national and international level.
Audit and Diagnosis - Roadmap A3 + PDCA + Hoshin
His experience
Gina has 30 years of experience
Industrie composants électriques/électroniques
Head of Division Purchasing, Global Supply Chain and Lean Management
Groupe Cahors
Cahors - France
Member of the Comex
Advice and support for the delegated DGs in the implementation and management of strategic projects, as well as in the drafting of the roadmap for the following dpts: Purchasing, Supply Chain and Customer Service.
Audit and definition of the global strategy: "Operational Excellence Programme" at national and international level (Morocco, India, China and Spain) via the launch of PERFORM plans.
Director Purchasing / Procurement, Global SCM and Lean Management
Freudenberg SAS
Langres - France
- Creation of a Central Customer Service in the Czech Republic
- Creation of a site in Turkey (Bursa): implementation of a purchasing, SCM and logistics structure.
- Production transfers in line with market demand
September 2010 - January 2012
Director EMEA Supply Chain and Production
Groupe VION - Rousselot
Angoulême - France
Development and Deployment of the Group's strategy within the subsidiaries in France (Angoulême and Isle-sur-Sorge): overhaul of the organisation and pooling of needs and resources.
January 2006 - September 2010
Global Director SCM and Production Transfers
Toyotomi SAS
Onnaing - France
As part of a new implementation of an industrial site in France for the takeover of the Service Parts activity of the Toyota Group :
- Elaboration of roadmap & control of production transfers from Japan, UK and Turkey to France
- Implementation of a structuring organization: recruitment and training of new employees for the Purchasing, Supply Chain and Logistics departments.
- Validation of the ERP/MRP and EDI/WebEDI implementations
January 2003 - January 2006
Director-Assistant Logistics Manager
Groupe AISIN - AWeurope
Dour - Belgium
- Setting up a bonded warehouse
- Validation and optimization of maritime transport plans between Japan and Belgium
- Packaging Management - Behältermanagement
March 1999 - January 2003
Director-Assistant Purchasing
Groupe Magna - Decoma
Braine l'Alleud - Belgium
- Optimisation of the purchasing portfolio - Raw Materials
- Improvement in the service rate and quality rate of suppliers A
- Prospecting and Validation of new suppliers
January 1996 - February 1999
Business Unit Manager
ORDA-S
Luxembourg - Luxembourg
Business development in the Grand Duchy of Luxembourg
Ingénierie mécanique ou industrielle
January 1992 - January 1996
Front & Backoffice Customer Service Manager
IST Molchtechnik GmbH
Hambourg - Germany
Mechanical parts industry for the aeronautic, food and chemical sector
Project Manager
Hettich Beschläge GmbH
Kirchlengern - Germany
Itinerant sales representative for Germany, Austria, Switzerland, Belgium, the Netherlands, France and the United Kingdom: market prospecting
His education
2019

:

Apprentissage langue espagnole

2015

:

Lean Office

2011

:

6-sigma BlackBelt

2007

:

TPS - Toyota Production System

1991

:

SCOR/APICS

1988

:

Betriebswirtschaft
Its missions
Industrial backing - site closure - PSE :

- Spearheading the management of change and the strategic reorientation of the Group after a global diagnosis (industrial and financial) carried out for all the Group's subsidiaries.

- Assisting the site Managing Directors, Co-Managing Directors and Managers in the implementation of the global strategy and the launch of PERFORM plans.

As part of an organizational overhaul and restructuring :

- pooling of needs and resources for Purchasing / Supply Chain, Supply Chain, Customer Services and Production departments

New implementation of industrial sites in France, Hungary and Turkey :

- Implementation of an effective and efficient organization in the Purchasing, Supply Chain & Logistics departments.

- Elaboration of a roadmap and control of production transfers in line with market demand

- Validation of physical flows with the implementation of road and sea transport plans and with the setting up of bonded warehouses

- Validation of IT flows with the implementation of ERP/MRP and EDI/Web Edi

Lean Projects :

- automation of a stock of finished products and implementation of a management software
- setting up an efficient organisation in order to create a central logistic platform
- creation of central customer service in France and the Czech Republic
- setting up a bonded warehouse
- transfer of logistics activities to a platform + training and validation of processes and operating procedures
- elaboration of road and maritime transport plans
Languages (3)
German :

fluent

English :

fluent

Dutch :

intermediate
Documents
Activity areas (6)
Automotive
Electrical/Electronic Manufacturing
Pharmaceuticals
Mechanical or Industrial Engineering
Logistics and Supply Chain
Machinery
Types of business (4)
Companies in difficulty
Subsidiaries of foreign groups
Groups and large companies
Small and medium-sized enterprises