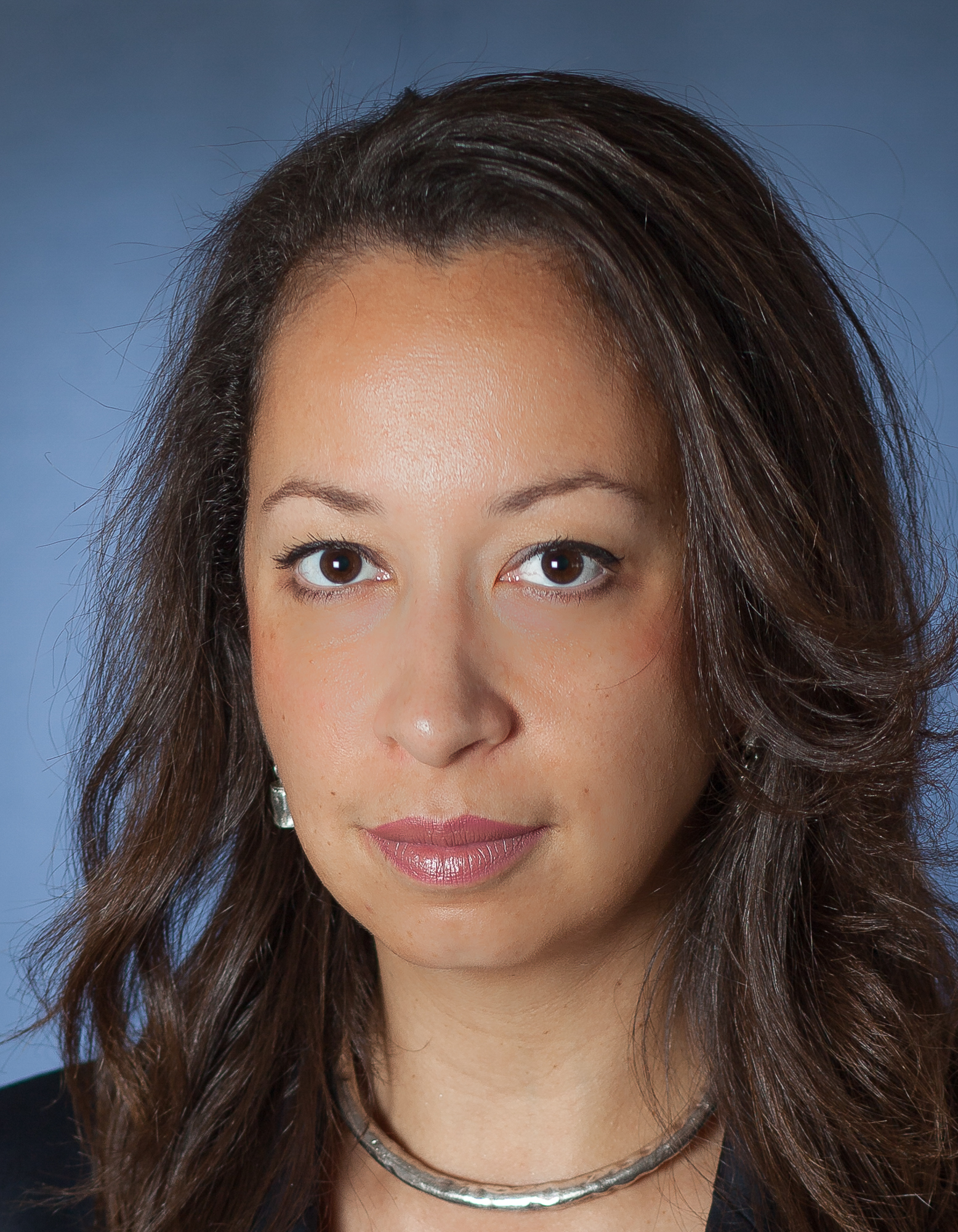 Pauline-Hélène MEDINA
Chief Financial Officer
France
Indicative price: € 875 - 1000 / day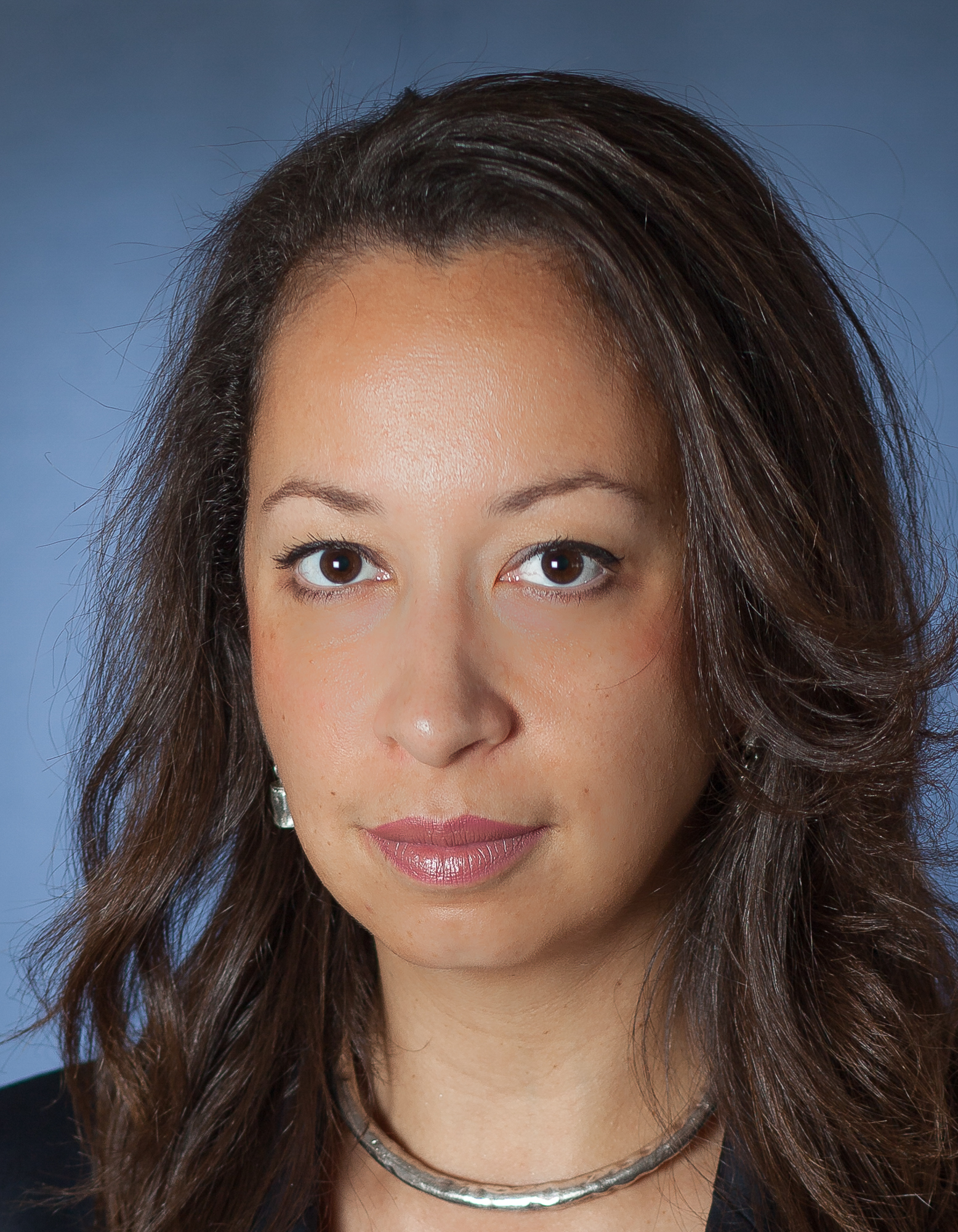 Pauline-Hélène MEDINA

Premium Expert
Chief Financial Officer
France
With 22 years of experience in finance and consulting, I am a Transition Manager in finance/accounting, specializing in management control, tax compliance, in contexts of transformation.

Indicative price € 875 - 1000 / day
Availabilities
Pauline-Hélène is available immediately
Pauline-Hélène is available for missions Full time, Special mission
Pauline-Hélène moves to the International level
The expert in a few words....
Chief Financial Officer - Team Manager - Tax Compliance and Risk Management
Management Control - Financial Control
Specialist in financial transformation, compliance, cleaning of accounts, implementation and strengthening of controls - Crisis management and conflict management
Due diligence and valuation - Change management
His specific skills
French GAAP, IFRS, US GAAP - SOX Controls Appetence and culture for the military and shipyard sector. Fight against money laundering and terrorist financing. Cleaning up the accounts. Fast close. Financial modeling on Excel. Query parameterization on ERP. Financial and tax analysis for acquisition due diligence. Legal secretary (AGM, CA, contracts... ).
His experience
Pauline-Hélène has 22 years of experience
Deputy CFO
BICEC (groupe BPCE)
Douala - Cameroon
Assistant to the Finance Director and assistance to the Sales Director Scope: Cameroon - 1 legal entity Achievements : oRestructuring of all the dashboards of the Management Control Department o Accounting clean-up project, compliance and training of accountants oBusiness cases for the launch of new products, counters and services oImplementation of monthly reporting for the Management and Operating Committees oDefinition of the commercial action plan and detailed objectives for 2008 and 2009
Chief Financial Officer
NOKIA SIEMENS NETWORKS
Maputo - Mozambique
Background: oMonitoring and control of accounting oIn charge of monthly Group reporting, and weekly sales and margin forecasts oResponsible for billing the customer, VODACOM (VODAFONE Group) the country's main telecom operator: 15M EUR/year o Weekly cash flow forecasts, monitoring of interco loans and bank reconciliations oMonitoring compliance with local laws oWeekly bill collection action at the Vodacom customer's premises oIn charge of local control and coordination of Human Resources Scope: Mozambique - 1 legal entity Achievements : oImplementation of Group financial procedures oCleaning of 3 years of accounting oPayroll process compliance oComplete implementation of SOX procedures (Sarbanes-Oxley Act of 2002 for companies listed on the NYSE, the New York Stock Exchange and their subsidiaries); production of periodic SOX reports to the Group. o Successful implementation of the full 2011 internal audit recommendation plan over a 6-month period, respecting the 3 levels of priority and sending monthly the required reporting and supporting documents Results : oDefinition and execution of a cost reduction plan: 30% of costs reduced over 3 months oImprovement of invoice collection time from 60 days to 30 days
Chief Financial Officer
PETROBEIRA - PUMA ENERGY
Beira - Mozambique
Background: o84,000 m3 oil terminal located in the port area of Beira - Joint Venture PETROMOC (State Company) and PUMA ENERGY oAdministration of accounting and purchasing - Monitoring of investments, taxes and insurance oCustomer invoicing - Contract and payment monitoring oCash management and bank reconciliations oProduction of reporting, PUMA consolidation and monthly accounts - Budget 2011 oHead of Human Resources and Payroll Scope: Mozambique - 1 legal entity Achievements : oImplementation of the company's accounting and procedures, harmonization with Group and local rules, training of the team oImprovement of the Group cash flow monitoring table for subsidiaries, used as Group standard oBest subsidiary within the framework of the 2010 Group internal audit (cf. tools for monitoring and controlling accounting, organization of files and supporting documents) oTax compliance: Compliance with local laws Results : o1st PUMA ENERGY Group subsidiary to complete the legal audit 2009 oIn charge of recovering EUR 4M VAT on investments from the tax authorities: 90% recovered (very high rate, in Mozambique)
Head of Depository Controls
CAISSE DES DEPOTS ET CONSIGNATIONS
Paris - France
Background: oMonitoring of the custody of financial instruments of CDC and its clients (French government, institutional investors, etc.) outsourced to Natixs for a total of EUR 320bn oIn charge of monitoring invoicing by the Natixis custodian (EUR 32M per year) oManagement control and risk control : > Responsible for the Department's activity reporting > Preparation of the annual financial statements for the Court of Auditors Scope: France - 1 legal entity Achievements : oImplementation of control procedures and quality indicators on conservation oCreation of monthly dashboards for management and risk control Results : oSavings of 1M EUR on Natixis' annual custodian billing.
September 2000 - May 2002
Legal and contractual auditor
KPMG & EY
Paris - France
Background: oLegal audit mainly for: Euronext Paris, UBS Warburg, ING Bank, ABN AMRO, Renault Immobilier, State Street OPCVM, Carrefour Financial Services oContractual audit: Groupe Caisse d'Epargne - CDC (due diligence on the Alliance Project)
April 2000 - September 2000
Back-office agent
BNP Paribas
Paris - France
Interim assignment: oAs part of the merger between BNP and Paribas in 2000, and the merger of the two institutions' front-office corporate client databases. oAssistance in the control of each counterparty
Corporate Credit Analyst
LCL
Paris - France
Background: One year full-time internship (gap year between my 2nd and 3rd year of studies at Kedge Business School / ex. ESC Bordeaux). oFinancial and risk analysis o Financial monitoring of 30 customers, mainly Essilor, Unika and Valeo. Results : o62 credit application files completed o320M EUR of loans obtained
January 2021 - February 2013
Founder and Managing Director
ROVUMA CONSULTORES
Maputo - Mozambique
I founded my accounting firm in 2013 with 1 employee; my firm has 14 employees to date, including 1 Assistant General Manager, 2 accountants and 2 lawyers. Clients: subsidiaries of major French groups (Total, Technip, Vinci, CDC, Louis Dreyfus...) - Sectors: oil & gas, solar energy, construction, commodities trading, logistics, ... Accounting firm, legal advice and due diligence - 14 employees - 40 clients oOutsourced services of the Finance and HR functions : >Outsourced accounting, reporting to headquarters, HR: payroll, contracts, social compliance >Tax compliance: declarations according to the tax calendar, withholding taxes, tax risk >Certification of accounts, preparation and submission of annual reports and tax packages oCreation of legal entities; legal secretarial services; obtaining business licences oConsulting in implementation strategy and business development; specific studies oProvider for KPMG in "Financial Due Diligence", Transaction Services Department Scope: Mozambique - 60 legal entities Achievements : oContracts signed with 60 clients over the last 7 years (50 permanent contracts, 10 one-off contracts) including : Some clients: KPMG, Technip, Total E&P, SMP, Vinci Group, Louis Dreyfus, CMA-CGM, Neoen, ... o12 special studies drafted and delivered to the client (tax studies; location studies; ...) oTax compliance of all clients assured for 8 years Financial Due Diligence for KPMG : oRealization of 6 due diligence for the acquisition of target companies (financial analysis + tax analysis) oRealisation of a booklet for KPMG: "Good Accounting Practices for Due Diligence". Results : o45 companies + 1 association (CCI France-Mozambique) created
His education
2018

:

Price2 Gestion de Projet en mode agile

2016

:

Lutte anti blanchiment et financement du terrorisme

2000

:

MSC Kedge Bordeaux (ex. ESC Bordeaux)
Its missions
LAZARD, Paris - Finance Department - 08/2019 to 07/2020 Interim Manager / Controller Background: oGroupe Lazard France: mainly M&A advisory, asset management and investment banking o Work within the French Finance Department to strengthen the management control team, following the changeover to SAP in January 2018. Scope: France - 10 legal entities - Reporting to world headquarters (New York) and partners / France Objective: oAssist the CFO Europe (and France) and the 2 financial managers for the 10 legal entities, in support of the 3 management controllers, due to the overload of work following the recent switch to SAP combined with the reduction of group deadlines in terms of monthly, annual closing, reporting and budget: -in terms of production; -and in terms of improvements (reliability, implementation of controls, automation, ...) oFiabilisation and automation of group reporting o Revised monthly dashboards for management in France oF reliability of the monthly US GAAP restatement calculation table and implementation of controls with the accounting department oTraining of management controllers oDrafting of procedures and operating methods for management control oParameterization of 20 AFO reports (SAP query)
COMGEST, Paris - Finance Department - 03/2019 to 05/2019 Interim Manager / Accounting Manager and Financial Controller Background: oAn asset management company created in 1985 in France, Comgest today has representative offices in the largest financial markets. EUR o33bn in assets under management (x 4 in 10 years) Scope: France - 1 legal entity Objective: oAssist the accounting team while waiting for the recruitment of its head accountant o Ensure the planned accounting production (shared with the 2 accountants on duty) oImprove existing procedures and operating methods oWriting missing procedures and operating procedures
VOLVO FINANCIAL SERVICES, Paris - Finance Department - 11/2018 to 03/2019 Transition Manager / ERP change management in post migration Background: oThe Swedish group Volvo has 2 entities in France specialized in vehicle financing: -VFS Finance France (110M EUR turnover), a regulated entity carrying out leasing, credit, credit-revolving activities, with the status of a financing company. -VFS Location France (EUR 54M turnover), a commercial entity carrying out financial leasing activities. oThese 2 entities finance VOLVO vehicles for companies (leasing and rental), for the group's flagship brands. o Within the two entities, a change in contract management tool took place in 2017, with the adoption of the Group CMS, which is already functional in other countries such as the United Kingdom. This new tool, in charge of depreciation tables, is being transferred to the accounting ERP (Microsoft Dynamics). However, since its implementation, it has been difficult to meet the depreciation constraints specific to France. oThe accounting team has expressed a need for assistance in order to correct the tool's specifications. At the same time, the accounting team is undergoing a major reorganization and needs support in analyzing and formalizing its needs. Scope: France - 2 legal entities Objective: oIdentify the dysfunctions or anomalies still existing following the migration of the contract management system ; oDescribe the functional requirements for the corrections to be implemented in the systems; oManage interactions with the IT services in charge of developments. Achievements : oAnalysis, identification, and clearance of residual discrepancies, related to IT services oDrafting of functional requirements corresponding to a new universe without deviations (contract management system fully aligned with accounting) oModification of existing functional specification documentation
CACEIS, Paris - Accounting Department - 10/2018 to 11/2018 Transition Manager / Drafting of operating modes and accounting procedures Background: oCACEIS is a subsidiary of Crédit Agricole specialising in providing financial services to institutional investors. oTogether with Crédit Agricole Corporate and Investment Bank (CA-CIB), Indosuez Wealth Management and Azqore (formerly CA Private Banking Services), it forms part of the group's corporate client division. o Europe's largest custodian bank: EUR 3879bn in assets under custody and EUR 2053bn in assets under administration. o CACEIS' main activities are securities custody, fund administration and issuer services. Its post-trade services also include execution, clearing, middle-office, private equity, investment fund distribution, cash management, legal assistance to investment funds, regulatory reporting and foreign exchange and securities lending / borrowing. o As part of a restructuring of the accounting department, in order to ensure greater cross-functionality of the accountants and to reduce the existing operational risk, the assignment aimed to formalise around 80% of the procedures and operating methods of the accounting department. Scope: France - 4 legal entities Objective: oInterviews conducted with all accountants and accounting managers in order to collect their operating methods, the tools used, the frequency and detailed content of all their tasks, the departments involved, the controls implemented, the planned changes, ... o Formalization of approximately 80% of the procedures and operating methods of the accounting department, so that the accounting director can then schedule the training of all accountants on the desired additional scope of consolidation.
LOCAM (subsidiary of Crédit Agricole), Saint-Etienne (head office) - Finance Department - 07/2018 to 10/2018 Transition Manager / Identification and drafting of functional requirements for the future change of accounting system Background: oLOCAM, a financial company created in 1975 and a subsidiary of Crédit Agricole, LOCAM offers financing services complementary to the banking model: financial leasing, leasing & credit, only for professionals (B2B) - nearly EUR 1bn of outstanding loans oThe LOCAM - SIRCAM Group has begun to overhaul its information systems, with priority given to the project to overhaul the business Back-Office. oThe objective of the mission is to compile a definition of needs in the context of this redesign. Scope: France - 2 legal entities Objective: oDescription of the business model and accounting standards used oDefinition of the architecture of the accounting supply oIdentification of impacted accounting processes and production of new accounting schemas oEstablish the management scheme of LOCAM & SIRCAM in preparation of the tender for the selection of the accounting ERP and pending the recruitment of a new project manager in the LOCAM accounting team : - Model and standards - Accounting architecture - Accounting processes Achievements : oComplete study report, which served as a basis for the RFP of LOCAM's accounting ERP and as support for the appointment of the LOCAM Finance project manager. oFormalized accounting schemes for all identified events: current and target events, post-migration events
Languages (3)
English :

fluent

Portuguese :

fluent

Spanish :

fluent
Skills (7)
Accounting, Controlling, Tax
Strong expertise in auditing and situation diagnostics
Financial analysis and business valuation
Finance
Taxation
Team management
Change management
Activity areas (6)
Banking
International Trade and Development
Defense & Space
Utilities
Oil & Energy
Financial Services
Types of business (4)
Subsidiaries of foreign groups
Investment funds and holding companies
Groups and large companies
Small and medium-sized enterprises