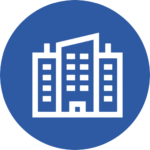 Sector of activity
Industrial company
Type of business
Green field project for the construction of a new factory
Industrial sector with continuous production process
Company size
International company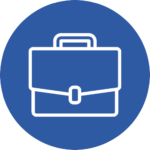 Country, city
Paris, Ile-de-France
Type of mission
Interim Management Mission
Function
The main objective is to be responsible for all CAPEX and OPEX purchases related to
to this project
THE COMPANY
Our client is a company that has a project to build a green field for the construction of a new factory. It is in the industrial sector with a continuous production process.
CLIENT'S NEEDS
Our international client is preparing a major investment in a new production plant, located in France, and is currently building its project team. We were mandated, on an exclusive and confidential basis, to find its future Project Sourcing Manager. This Interim Management mission started in January 2022, as soon as we had qualified and presented the best candidates to our client.
THE MISSION
In direct relation with the Project Director, the manager is in contact with the different sites including: sourcing strategy, tender management, purchasing contracts and legal activities if necessary.
His/her scope of work includes the following responsibilities:
Build a project procurement plan.
Establish a communication matrix with key project managers;
Plan and oversee the bidding process.
Oversee vendor project qualification.
Ensure on-time and on-budget delivery.
Collaborate with the legal team to secure contractual terms.
THE PROFILE
Engineer, technician or equivalent background.
Specialized in Capex & Opex sourcing.
Experienced in a large industry with an international scope Min.
10 years of professional experience in a sourcing management position.
Soft skills
Expert in communication.
Results oriented with strong negotiation skills.
Autonomous and able to take initiative.
Fluent in English and French.