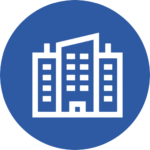 Sector of activity
Industrial company of reference in its sector
Type of company
Sales exclusively in B to B in Europe, Asia & Americas. Controls its entire value chain: Research & Development, Production, Distribution
Company size
Several production sites and a large network of distributors.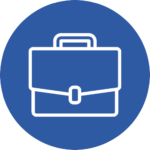 Country, city
Region Rhones-Alpes
Type of mission
Express Executive Recruitment
Function
Administrative & Financial Director
for the whole company
THE COMPANY
It is an industrial company of reference in its sector. It masters its entire value chain, i.e. Research & Development, Production, Direct Distribution and via a network of resellers. It sells exclusively in B to B in Europe, Asia and America. It has several production sites and a large network of distributors.
CLIENT'S NEEDS
Very good opportunity for a permanent position of Administrative & Financial Director in an industrial group in full development. As part of the reinforcement of its COMEX, in order to face a fast growing international activity, our client has mandated us exclusively to recruit this position to be filled rapidly.
Based in the Rhône-Alpes region, this position has an international dimension and includes monitoring all of our client's subsidiaries.
THE POSITION
As the Administrative & Financial Director for the entire company, you will have authority over the following functions
Accounting : Periodic closing of accounts;
Management Control : FP&A, budget monitoring;
Cash management : optimizing working capital;
Legal & Contractualactivities : legal secretariat & contracts;
Information Systems : including digital transformation;
Internal Control : implementation and monitoring of processes at Group level.
You are a member of the CODIR of the company and participate in the definition of its strategy:
You will be a real " Business Partner " of the General Management;
You will advise the management on the major orientations and on the improvement of performances;
You manage all financial KPI's to propose decisions to be taken in consultation with your peers.
You have a local and international team to successfully meet your objectives:
The animation of your team, its motivation and its regular increase in skills is an integral part of the position;
You are the leader of a multicultural, multi-skilled and multinational team of men and women that you support to achieve your common objectives.
THE PROFILE
Female or male with a higher education in Finance and/or Business School;
Between 10 and 20 years of professional experience;
Has been CFO or Secretary General in the industry with an international dimension;
Has already managed teams of 20 people and companies with a minimum size of 100 M€;
Has already managed multicultural and multi-skilled teams.
Your Soft-Skills are also important assets for this position:
Communication skills, judgement skills, professional integrity ;
Time management, priority management;
Ability to coach teams and motivate them to success.
Fluent in English, another language is a plus.