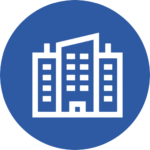 Sector of activity
Group of international renown. In important growth on its sector.
Type of company
A company with strong values: flexibility, respect, teamwork, customer value optimization, pioneering spirit.
Company size
Numerous projects to open new stores to complete its territorial coverage.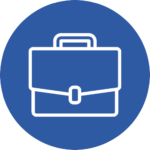 Country, city
Paris area.
Type of mission
Express Executive Recruitment.
Position
You will report directly to the country CFO.
CLIENT'S NEEDS
Are you ready to join a beautiful and growing Group with strong ambitions and values? In this case, this permanent position is for you!
Our client is strengthening its current financial organization and has entrusted us with the exclusive search for its future Financial Controller France (M/F).
Thanks to your role, as a real "Business Partner" of the operational staff, you will be able to contribute to the realization of this vast company project based on growth and on the rapid coverage of the national territory.
THE COMPANY
Large Group with an international reputation. In important growth on its sector. Numerous projects to open new stores to complete its territorial coverage. Thousands of employees and a turnover in billions. A company with strong values: flexibility, respect, teamwork, optimization of customer value, pioneering spirit. Joining this company is not only to occupy a position, but to participate in a vast company project.
THE POSITION
From the French headquarters, based in the Paris region, you will report directly to the country's CFO. The manager works directly with the Group's Accounting Shared Services Center (SSC). He/she is the direct correspondent for all accounting, tax and applicable standards.
The main missions are the following:
-Supervise the accounting and financial analysis of all activities;
-Ensure compliance with French-Gap standards and the transition to IFRS standards:
-Participate in the development of financial performance:
-Support the Finance Department and the General Management through your analyses and recommendations.
The scope of activities includes, but is not limited to:
-Coordination of monthly closings;
-Supervision of tax returns (CFE, CVAE and others) with the support of a tax consultant;
-Reconciliation of corporate accounts between local and Group standards;
-Preparation of reporting and performance analysis: P&L, Balance Sheet and Cash Flow;
-Managing relationships with external auditors, tax advisors and tax authorities;
-You are in a true "Business Partner " relationship within the company and actively participate, through your initiatives and actions, in the realization of the company project.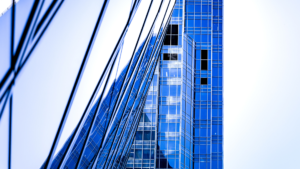 THE PROFILE
Education & know-how
Level Bac+5
University / Business School / Accounting / Audit / Management / Economics.
Ideally, you have a DSCG - DESCF or equivalent.
Knowledge of IFRS standards and mastery of Excel Hyperion and SAP are pluses for the position.
At least 5 years experience in an equivalent position, preferably in Retail within an international group. Your experience in an audit and/or accounting firm is a plus.

Know-how
Willingness to be part of an ambitious and developing Group. Autonomous, rigorous with a pragmatic approach.
You know how to take initiatives and are a force of proposal in your fields.
Ability to communicate and convince your interlocutors.