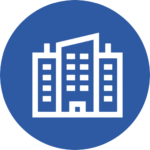 Sector of activity
Industrial company
Type of company
Delivers its production to BtoB clients in various industries such as petrochemical, construction, and aluminum sectors.
Company size
Part of a large industrial and international group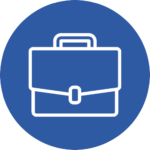 Country, city
Germany, Cologne
Type of mission
Interim Management Mission
Function
Industrial Financial Controller
THE COMPANY
It is an industrial company, member of an International Group. It has an international clientele spread over all the continents. Recognized experts in its development and production activities. Delivering its production to BtoB clients to many other industries within the petrochemical, the construction, and the aluminium sectors. 
CLIENT'S NEEDS
Our client is a leading industrial operator and Part of a large industrial and international group. The company is very active and growing rapidly in its businesses, and has mandated us to recruit its future Industrial Financial Controller on a permanent basis for one of its industrial sites.
THE POSITION
The main missions include:
Ensured the industrial controlling activities.

 

Coordinated with the Group accounting team.

 

Participated to the SAP ERP optimization.

 

Finalise the year-end social accounting of the company.

 

Strengthen the internal controls and develop new financial processes.

 

It was minimum 4 months, extensible to 6 or more.

 

The mission was located in Germany, around Cologne.

 
THE PROFILE
At least 10 years' experience in Controlling & Accounting in the industry. 
Master SAP, the German Gaap's and have practised IFRS accounting. 
Open-minded, good communication, team spirit and motivated. 
Fluent in German and in English. 
Located in Germany, around Dusseldorf, Cologne and Frankfurt. 
Mobile to work on site.