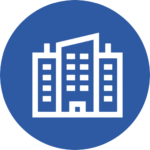 Sector of activity
Holding company of a group active in the industry sector.
Type of business
Provides foreign currency financing, some swap operations.
Company size
Holds several international subsidiaries.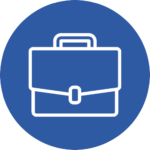 Country, city
Luxembourg city.
Type of mission
Interim management mission.
Function
Reporting to the Holding company management.
CLIENT'S NEEDS
Our client is a holding company based in Luxembourg City. The company holds several participations in international subsidiaries, active in the industry sector.
In order to strengthen its organization, in this period of annual closing of the company and consolidated accounts, we had proposed an express & exclusive mission of Holding Accountant M/F.
Reporting hierarchically to the company's management, and functionally to the Group's Finance Department, the manager was directly involved in the bookkeeping, the preparation of the annual accounts in Lux Gaap, the preparation of the Group's consolidation packages and the reporting.
This highly operational accounting mission, lasting a minimum of 4 months on a full-time basis, could be extended or transformed into a permanent position depending on the "FIT" between the company and the candidate.
THE COMPANY
It is a holding company of a Group active in the industrial sector. The company has several international subsidiaries and provides foreign currency financing, some swap operations. It follows internal invoicing, management of current accounts, dividends.
THE MISSION
#1 Carry out the annual closing of the company & consolidated accounts
- Social accounting: in Lux Gaap, passage of accounting entries, follow-up of internal flows, justification of social accounts;
- Preparation of consolidation packages: consolidation level in Luxembourg, for integration in the Group accounts;
- Relations with the Group: follow-up of information requests;
- Relations with the auditors: preparation of the annual review of the accounts.
#2 Monitor day-to-day accounting management
- Accounting for financial flows : financing operations of subsidiaries, monitoring of currency swaps, centralized cash flow;
- Monitoring of internal invoicing: royalties, management fees, dividends, intra-group services;
- Analytical follow-up of results : reporting & performance follow-up.
THE PROFILE
Degree in accounting from higher education.
Minimum 10 years of experience in bookkeeping.
Experience in holding company accounting.
Experience in a public accounting firm or a fiduciary.
Knowledge of SAP, FI module.
Fluent in English.
Personal skills
Open and easy communication.
Looking for a " friendly " profile according to our client.
Operational immediately, organized.