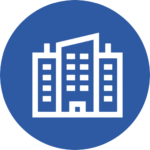 Business sector
Group in transformation, change of owner.
Type of business
BtoB industrial activities.
Company size
Presence throughout the world, in about 40 countries.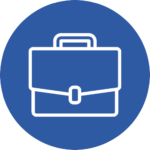 Country, city
Paris region.
Type of mission
Interim Management Mission
Function
Reporting to the VP Information & Technology and the VP Finance.
CLIENT'S NEEDS
Our client was undergoing a business transformation and we were looking on an express and confidential basis for its future Service Level Agreement (SLA) Manager for an interim management assignment.
The company was in a global spin-off process, changing shareholders and joining a large international Private Equity organization, we had to ensure that the agreed SLAs would be effective for a period of 9 to 12 months.
In this context, we were offering a challenging and dynamic Interim Management opportunity :
🎯 for an immediately available candidate;
🎯 with a project management profile;
🎯 and a successful experience in the field of SLA management in spin-off.
THE COMPANY
The company is part of a transforming group that is in the middle of an ownership change. Its activities are industrial in BtoB. It is present throughout the world, in about forty countries.
THE MISSION
Member of the company's management team.
Reporting to the VP Information & Technology and the VP Finance.
You will implement the SLA already negotiated and agreed at the group level.
Your main objectives are to:
- Ensure that all SLAs are met in accordance with the agreed specifications ;
- Take overall responsibility and accountability for the success of the Service Level Management (SLM) processes.
To ensure the success of this mission, you will be responsible for the following tasks and responsibilities, including:
- Organize and maintain regular SLA review processes with IT customers and service providers ;
- Review performance and outstanding actions;
- Review operational level agreements (OLAs) as necessary;
- Agree on any appropriate actions to maintain and improve SLAs and OLAs;
- Conduct regular reviews of service level management processes;
- Act as the coordination point for any temporary changes to required service levels;
- Ensure that appropriate changes are assessed for their impact on service levels.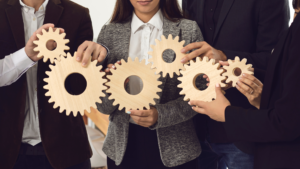 THE PROFILE
Experienced project manager.
You have already participated in a large spin-off project.
You are familiar with project management tools, such as One2Team or others.
Sensitive to IT tools, operational needs, financial KPI's.
Key skills
Perfect command of English.
Communication skills in a matrix organization.
Ability to coordinate various activities and manage time.
Takes initiative and is able to propose solutions.