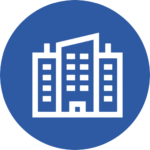 Sector of activity
Industry, B to B, Production
Type of company
Member of an international industrial group with numerous production plants in France and Europe
Size of the company
Member of an international group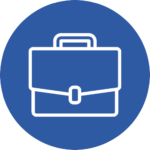 Country, city
France & Europe
Type of mission
Interim Management Mission
Function
Supply-Chain Manager
THE COMPANY
The company in question was a member of an international industrial group, with numerous production plants in France and Europe. The activity was mainly BtoB, with long production cycles, requiring a high level of planning and optimized management of the entire supply chain, including procurement, storage, production and shipping of finished products. Activities were managed on a just-in-time basis, in order to meet high demand and optimize performance, notably product availability, supply lead times, quality of service and respect of customer deadlines. In this context, the group was undergoing a digital transformation, with the adoption of a new ERP (SAP).
CLIENT'S NEEDS
Our client is part of an international industrial group and is very active in its activities, experiencing strong growth. As part of its development, we have been mandated to recruit a Supply Chain Manager who will join the company to contribute to its future success. As part of a dynamic and innovative organization, the selected candidate will have the opportunity to work on ambitious projects and to be part of a team of highly qualified professionals.
THE POSITION
The main missions are the following:
Within the framework of an internal rotation of the existing organization and the reinforcement of skills.
On a France + Europe perimeter, supervision of several production sites.
In relation with the Procurement, Logistics, Production, Customer Service departments
Manage a team of about 20 people spread over all the sites
Be responsive to the context of each site with a very operational approach
Participate in decision making to optimize flows
Supervise all transport activities: rail, road and sea
Ensure the quality of service to customers and the respect of deadlines
Initial mission of 4 to 6 months, extendable or transformable according to the future context of the company and the profile of the candidate. Several possible locations: Paris or around Marseille.
Mobility in France and Europe to be expected in the respect of the health context
Realization in part in telecommuting, once the integration realized
Immediate start, once the final choice is made by the client
THE PROFILE
Experience in the industry, with production plant constraints, is essential
Knowledge of SAP, TMS and WMS is essential
French speaking with good command of operational English, Supply Chain expert with 10, 15 or 20 years experience maximum
Easy and natural communication
Sensitive to social dimensions and dialogue with all stakeholders
Engineering background, Master's degree in Supply Chain, Operations or equivalent
CTL or APICS certifications are a plus for the ideal profile.