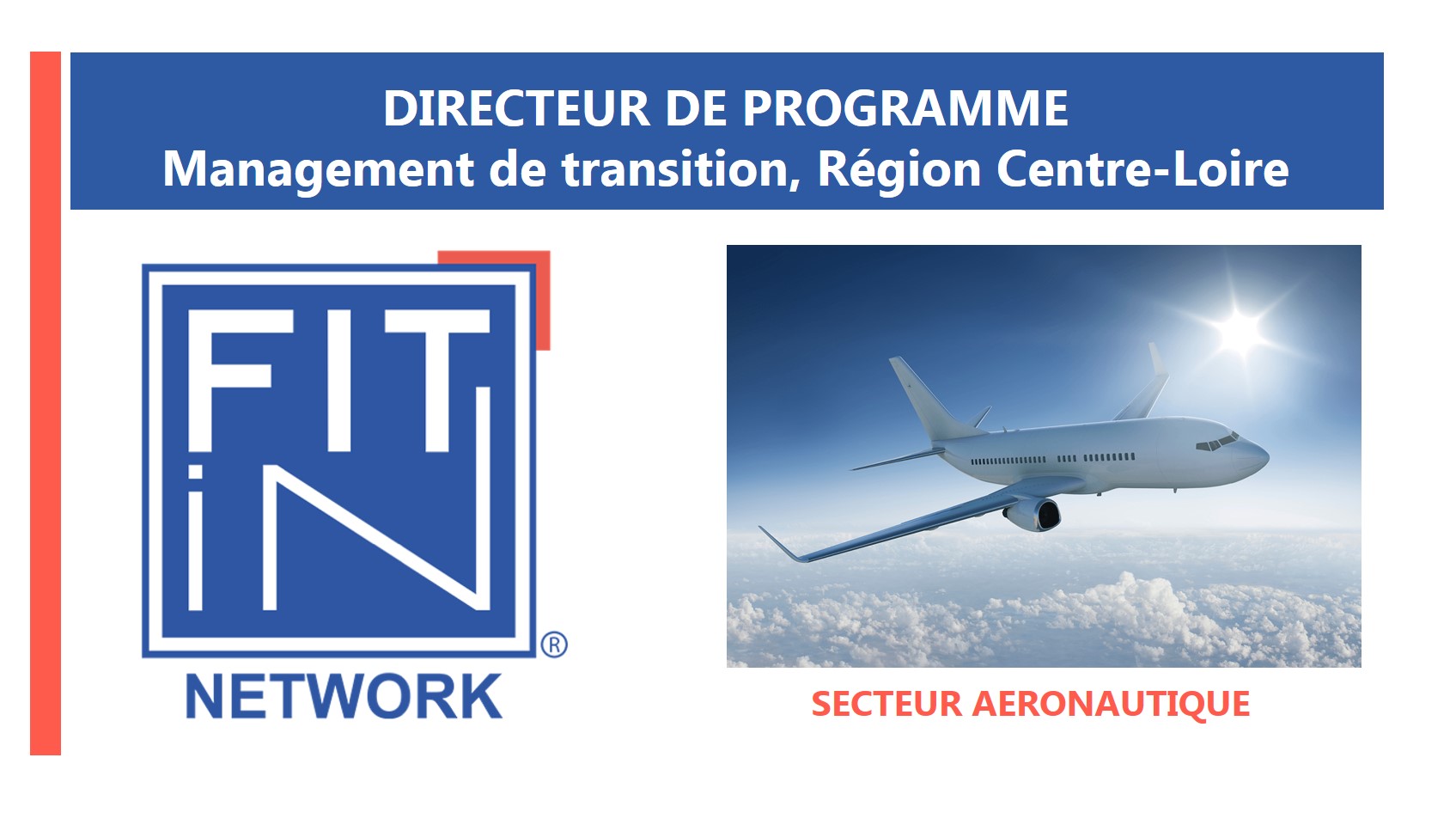 A new mission opportunity: Aeronautical Program Manager (Ref. 20.062)
We are looking for an Aerospace Program Manager.

☑️ THE COMPANY
Company owned by a group operating worldwide in the aeronautics sector. It develops, manufactures and markets technological products at the cutting edge of innovation and performance for this sector.
☑️ THE MISSION
You lead and manage the project team and are responsible for quality, costs, deadlines and risk management.
You manage the programs under your responsibility autonomously.
Based on the customer's needs, you determine the most appropriate design according to the "Design to Cost" methodology.
You supervise the manufacture of models, ensure their validation by customers and organize the industrialization and then the production of the products.
Full-time, initial term of 6 months.
Option to extend / convert the contract.
Based in the Centre-Val de Loire region, travel possible.
Earliest start date: September 2020.
☑️ YOUR PROFILE
You have an engineering background.
You have a minimum of 10 years experience in the aerospace industry.
You master the methods of program development and know the main standards: FAR 25, GRESS, ABD100 in particular.
You have carried out the product qualification procedures: PMA, STC.
Finally, you are available immediately & present/mobile in the Centre-Val de Loire region.
Do you fit this profile and are you interested?

Please send your application with a motivation message about your relevant experience to contact@fitin-network.com with the ref. 20.062
Do you know a relevant expert?

You can forward this mission opportunity.