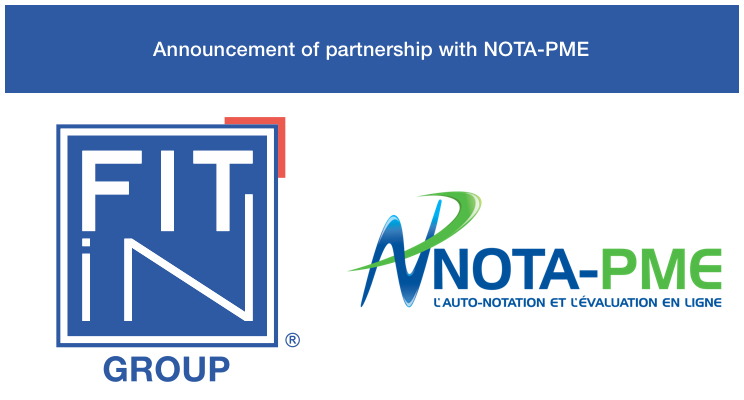 Announcement of partnership with NOTA-PME
The FIT in GROUP® network and NOTA-PME wanted to develop a partnership in order to best serve the interests of their respective clients and the professionals active within their organisations through :
For FIT in GROUP: interim management solutions for large companies and timesharing solutions for SMEs-ITEs offered in the form of assignments in three areas: Management, Finance and Human Resources;
For NOTA-PME: solutions for financial analysis, rating, diagnosis and evaluation of companies through a digital solution accessible to all companies from their annual tax bundles;
This partnership with NOTA-PME reinforces our ecosystem of business solutions that can benefit their development, thanks to new relevant tools. For our experts on mission, this partnership provides them with key and essential information to steer the improvement of our customers' economic performance.
Bruno d'ARTAGNAN, President of FIT in GROUP®.

Our partnership with FIT in GROUP® generates a winning synergy for all. SMEs, for an awareness of their strengths and weaknesses, leading them to consider lucidly the improvement measures to be implemented. Also the experts of the network for an acceleration and a refinement of their investigations and diagnoses as well as their customers and their partners.
Patrick SENICOURT, President of NOTA PME

NOTA-SME website: www.nota-pme.com