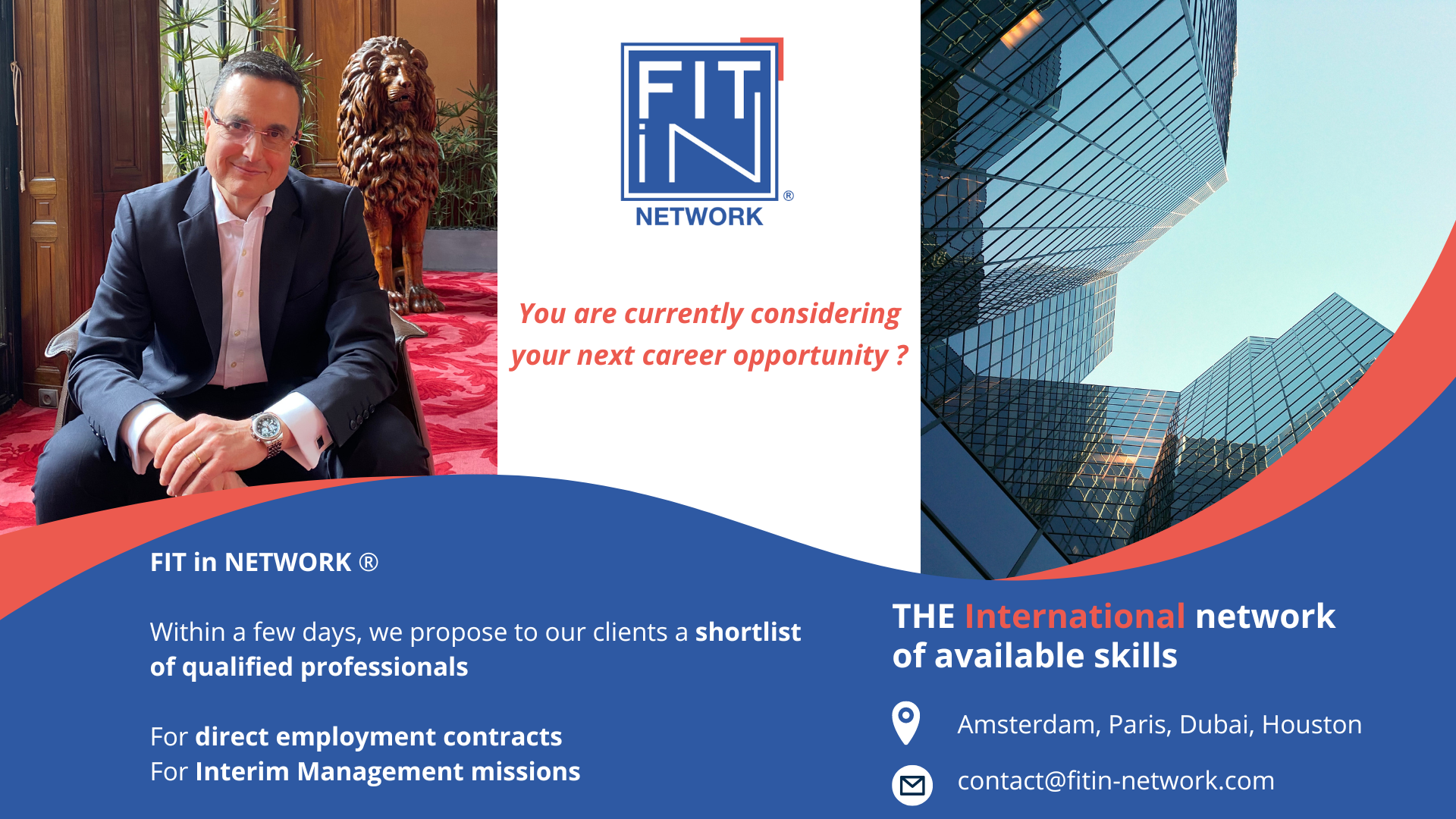 Are you looking for new professional opportunities?
You are a professional, young or senior, and are currently considering your next career opportunity.
You'd like to be kept up to date on the latest opportunities, both for interim management assignments and for permanent positions.
Or would you like to be part of a large international network to receive direct information on the market and on opportunities that arise regularly?
In this case, we invite you to create an expert profile within FIT in NETWORK®.
This is completely free of charge and without obligation, and will keep you directly informed of our various career opportunities.
When creating your profile, upload your CV in several languages and provide as much key information about your skills as possible.
This will enable us to refine the opportunities we send you on a regular basis.
The entire FIT in NETWORK® team looks forward to welcoming you!
Not yet a member of FIT in NETWORK®?
THE European network of available skills
👉 Create or update your profile on FIT in NETWORK® https://bit.ly/2ABuiFu
👉 Follow our professional page on LinkedIn: https://bit.ly/2XRcAWs
👉 Become a Premium Expert and benefit from priority access to all our opportunities as well as many other services https://bit.ly/2XYvOt0
Find out why empathy has become an important skill in the professional world.
👉 https://www.fitin-network.com/fr/actualites/lempathie-la-competence-de-leadership-la-plus-importante/