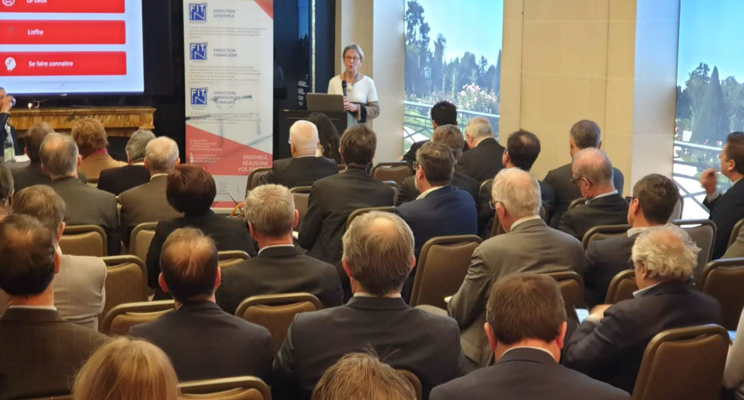 Back to "The new meetings of Interim Management".
A look back at "The new Interim Management meetings" which took place on 15 January in Paris, bringing together more than 70 interim managers, leading experts in the FIT in NETWORK® community!
A very rich program with the intervention of our President Bruno d'ARTAGNAN which presented the trends in the Interim Management market and the platform www.fitin-network.com and then it's Dominique Bailly-Gosselin who intervened to present Managers & Partners and pass on strong messages about professional transition, and finally our partner HER'OES and associates a firm specialising in professional equality, presented us with its global mission to promote professional equality and the integration of seniors into the job market.
Three round tables on Management, Finance and HR were then organized around the theme: How to find your first assignment? In the end, interim managers delighted to have been able to enrich themselves, to meet and share, and to discover a little more…
👉 You too can discover the FIT in NETWORK® network and create your profile on the platform. www.fitin-network.com !