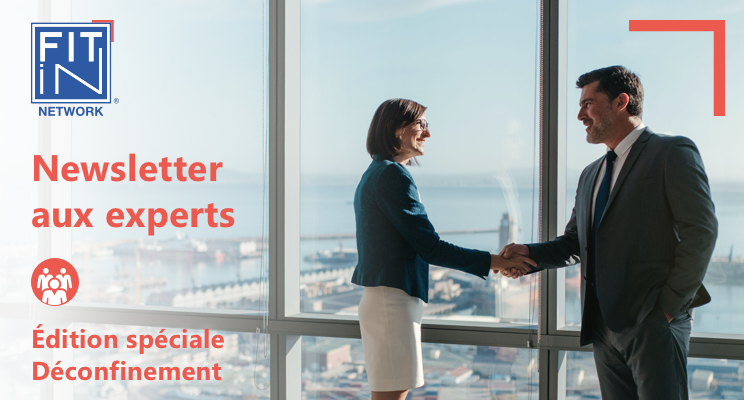 Being a Premium Expert: advantage n°4
Dear members,
One week ago today, the deconfinement began, on 11 May 2020, a date that is so long awaited in France.
These last two months, we have all lived at the rhythm of the confinement, with its constraints but also its new opportunities. This period has had an impact on the interim management market, many assignments have been interrupted, others postponed sine die while waiting for better days.
A new normality has emerged from this situation, where companies will have an even greater need for flexibility, reactivity to their needs, and experienced skills to manage crises and transformations. Before committing to the long term, companies will take more precautions and time in an environment that has become more uncertain.
In order to meet these expectations, we believe that interim management is the solution to manage this type of situation.
Be ready, be visible, update your profile, put yourself forward and show your motivation to take up the many challenges that lie ahead.
To stand out from the crowd, I invite you to become Premium, to benefit from the many advantages of our network.

On behalf of our team, I wish you many missions within our network!
Bruno d'ARTAGNAN
CEO of FIT in NETWORK®
www.fitin-network.com
Become a Premium Expert and enjoy your many benefits
☑️ Advantage n°1: the sponsorship of missions with a corresponding commission
☑️ Advantage n°2: the writing of articles and their wide distribution on the market 
☑️ Advantage n°3: be at the top of the list and have priority on our missions 
☑️ Advantage n°4: Promote your skills by developing a specific service offer with other Premium experts
You master a key function in companies, are a recognised expert in a sector of activity and have professional expertise,
You wish to promote your profile with other Premium experts within our network to gain corporate legitimacy in interim management;
👉 Become Premium, we will set up a pair or trinomial of experts to develop this service offer and promote it on the market.
See our examples already set up, many others will follow.
Don't wait until the offer already exists to put yourself forward!
As a Premium expert, take part in our visio-meetings
Confined until now, certainly, but not isolated!
This has been our posture with our Premium members who have been able to participate in our fortnightly vision meetings and together develop new opportunities for contacts and missions.
One of our Premium experts has recently joined our network.

General Manager and expert in the air transport, tourism and leisure sector, Hélène is available for assignments in France and Europe and has a strong command of sales, marketing and communication functions.After a career within the Air France Group, to develop the activities of Transavia and then HOP! and after her experience within Club Méditerranée, Hélène is available to carry out interim management assignments with our network.

Find her detailed profile on FIT in NETWORK® here.
One of our Premium experts has recently joined our network.

Managing Director and interim manager since 2020, Marc-Pascal is based in Romania and accompanies the development of numerous companies and subsidiaries of Groups in industry and services.
From Bucharest, Marc-Pascal covers the whole of Romania and Moldova as an interim general manager for companies undergoing turnaround, turnaround or transformation.
Find his detailed profile on FIT in NETWORK® here.
Discover all the other advantages of our Premium offer and give yourself the means to carry out missions together!