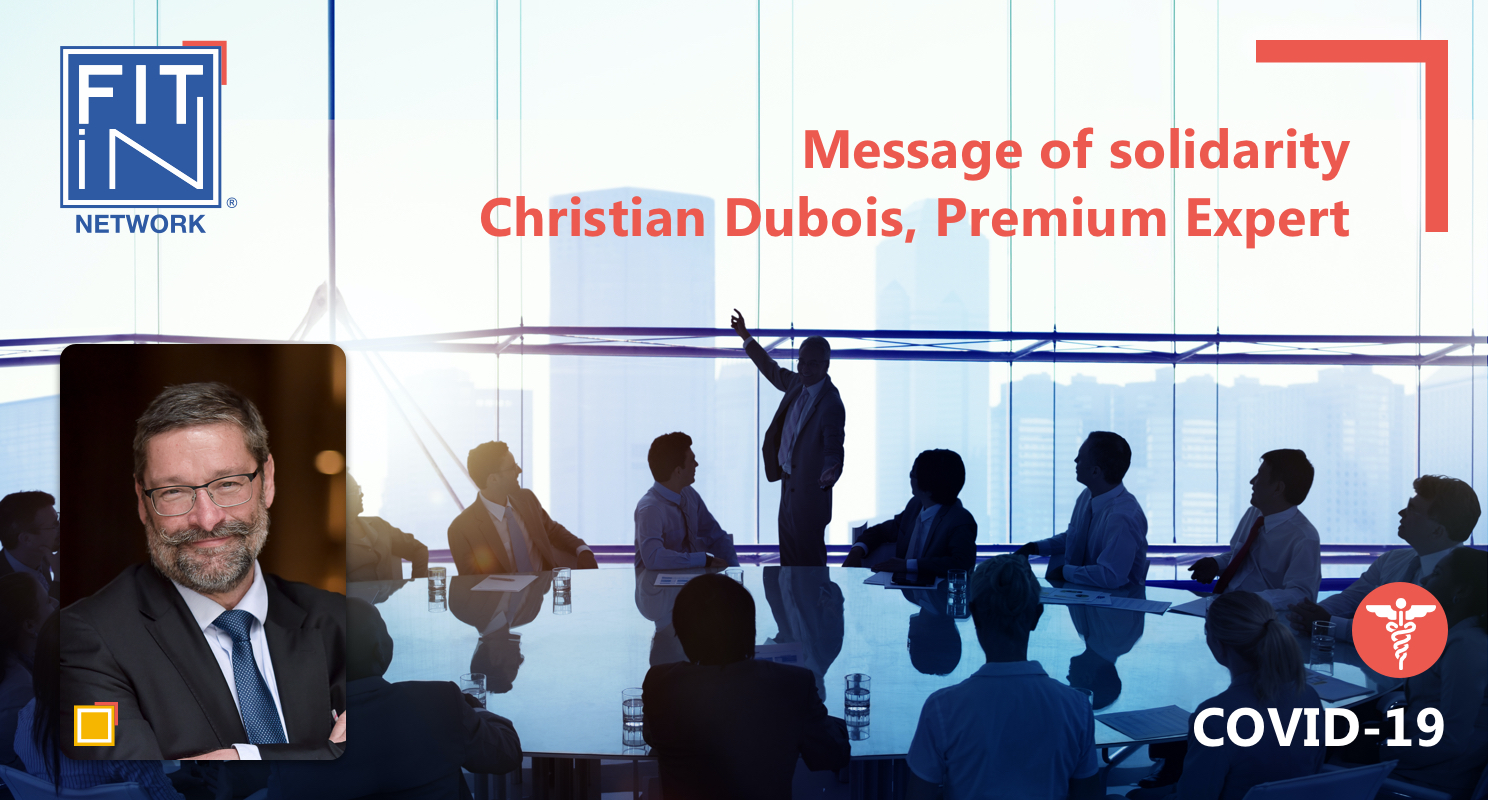 Christian Dubois, General Manager, sends us his message of solidarity Covid-19
"My daughter, a nursing student, is being requisitioned. Congratulations to all the nursing staff, to the various rescue forces, but also to all the farmers, craftsmen, employees, managers, elected officials, members of associations, and those I have not mentioned, for their commitment. Congratulations to all those who, in the field, in their offices, in their homes, make life go on, for their involvement. And congratulations to all the confined people who, in their own way, are helping to fight this virus! »
Christian Dubois
General Manager, I'm an operational leader in the industry. Deep down, I am a business and talent developer. I enjoy managing transition and business transformation projects. Finally, I have had the opportunity on two occasions to manage acquisition and integration processes.
Find his Premium Expert profile on FIT in NETWORK® here.
As a premium member of the FIT in NETWORK® network, we provide companies with operational and rapidly available solutions in the form of interim management assignments. We are more than 1,200 experts, in France and throughout Europe, in the fields of Management, Finance and Human Resources to best meet the expectations of our clients.
Are you a company? Submit your needs to us and trust our network to identify and offer you the best expert-manager to carry out your assignments, contact us on +33 1 53 89 09 79 or by email at contact@fitin-network.com.