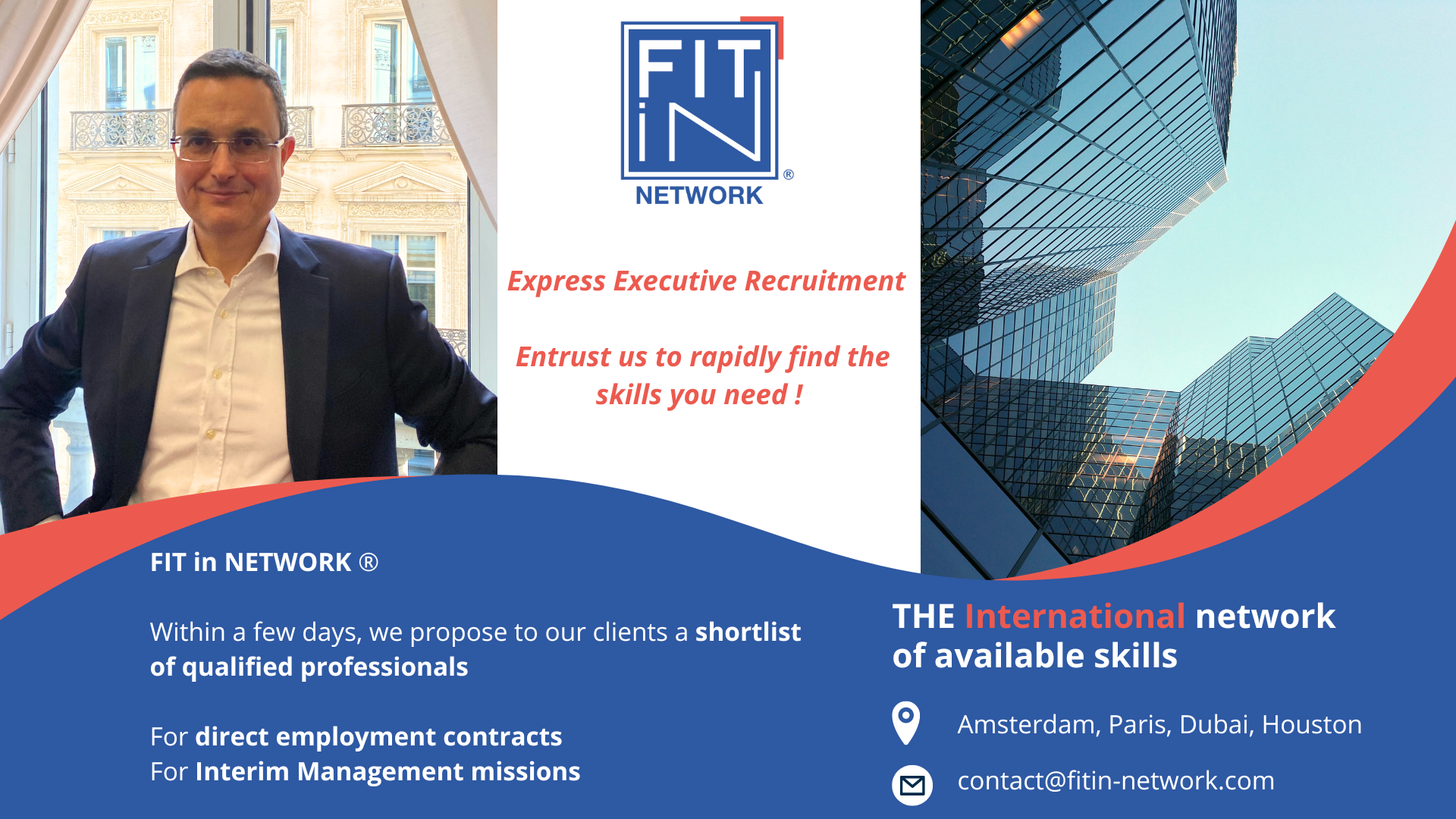 Discover our services : Express Executive Recruitment
FIT in NETWORK® has developed a solution for customers wishing to rapidly recruit new skills into their organization. This solution is called "Express Executive Recruitment".
What is it exactly?
When our customers need to strengthen their organization and rapidly recruit new skills, we have the ideal solution!
Once mandated by our customers, we conduct an express search on three levels: firstly, within our direct network of over 30,000 contacts; secondly, on the international market for skills to date; and thirdly, via a direct hunt approach.
Within a few days, we draw up a list of the best professionals available and present them to our customers, who can interview them directly. Once the best candidate has been selected, he or she can be recruited directly by our customers.
Are you looking to strengthen your organization quickly? Then contact us and let us find the best candidates for you!
Not yet a member of FIT in NETWORK®?
THE European network of available skills
👉 Create or update your profile on FIT in NETWORK® https://bit.ly/2ABuiFu
👉 Follow our professional page on LinkedIn: https://bit.ly/2XRcAWs
👉 Become a Premium Expert and benefit from priority access to all our opportunities as well as many other services https://bit.ly/2XYvOt0
Find out why empathy has become an important skill in the professional world.
👉 https://www.fitin-network.com/fr/actualites/lempathie-la-competence-de-leadership-la-plus-importante/