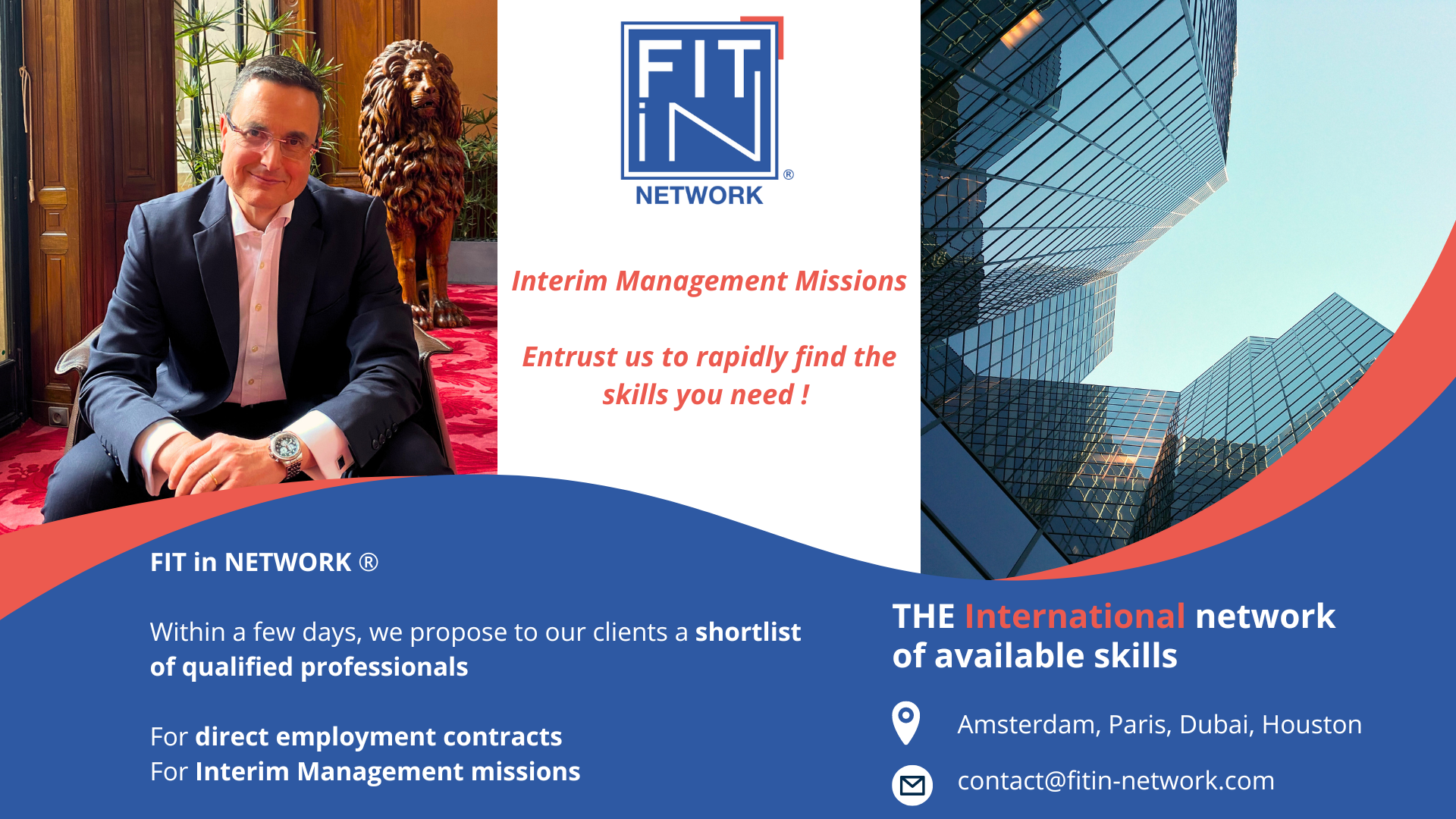 Discover our services: Interim Management mission
When do you need to find an interim manager quickly?
A company may need to find an interim manager when faced with a sudden skills shortage. This may be due to unexpected departures, reorganizations, employee illness or accident, or simply because it would take too long to find a permanent replacement for an employee who has resigned.
In such situations, an interim manager is the solution we bring to our customers. In the space of a few days, we source and qualify a qualified list of interim professionals and present them to our clients, who can interview them directly.
Once clients have selected the candidate best suited to their needs, we finalize a service contract for the agreed period, with the Interim Manager acting as service provider.
The assignment generally lasts a few months, and can be extended according to the customer's needs.
Throughout the assignment, we carry out regular performance reviews, both with our customers and with the interim managers.
Are you looking for an interim manager for your organization? If so, contact us and we'll present you with the best candidates available!
Not yet a member of FIT in NETWORK®?
THE European network of available skills
👉 Create or update your profile on FIT in NETWORK® https://bit.ly/2ABuiFu
👉 Follow our professional page on LinkedIn: https://bit.ly/2XRcAWs
👉 Become a Premium Expert and benefit from priority access to all our opportunities as well as many other services https://bit.ly/2XYvOt0
Find out why empathy has become an important skill in the professional world.
👉 https://www.fitin-network.com/fr/actualites/lempathie-la-competence-de-leadership-la-plus-importante/