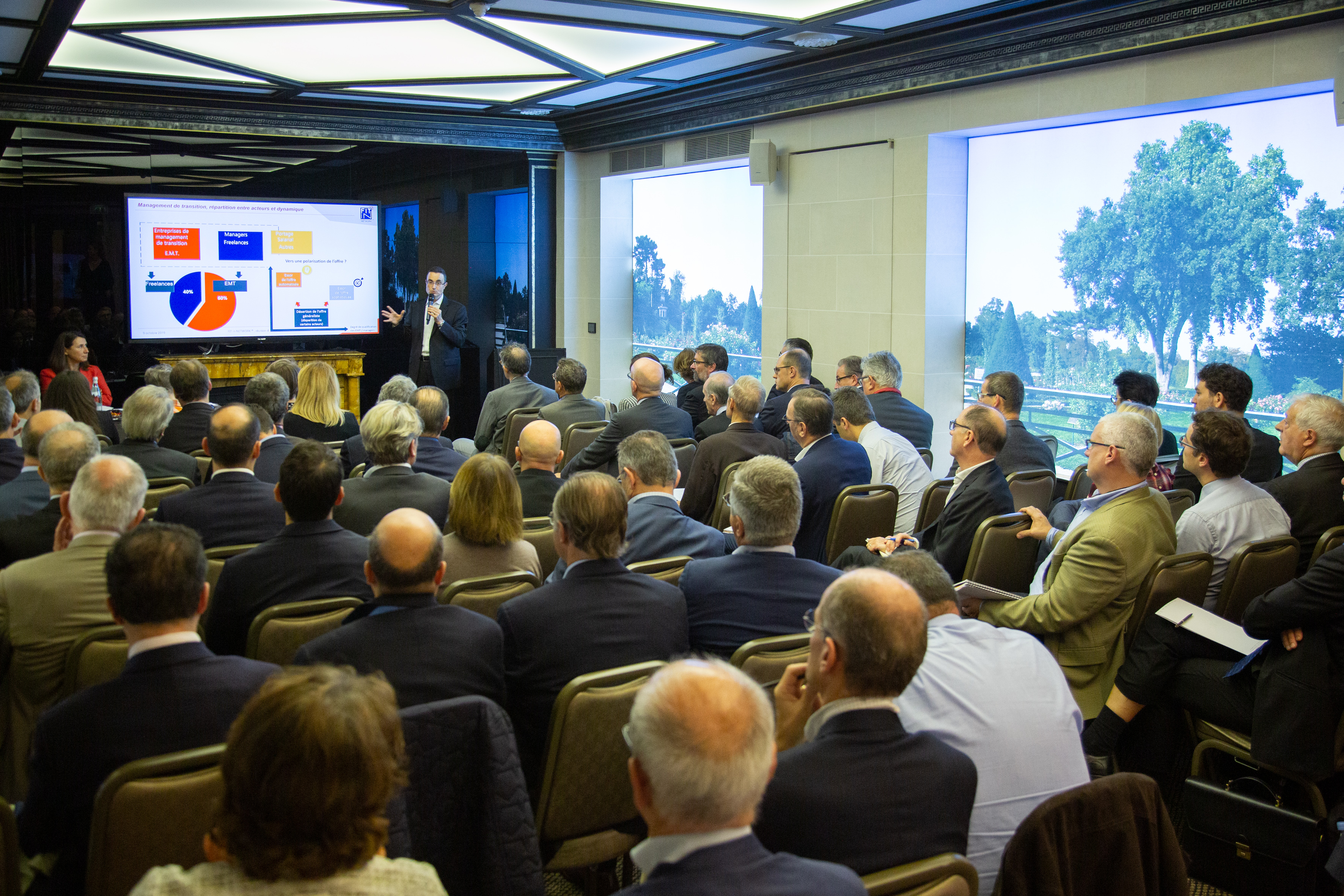 Event of October 9th, 2019 on Transition Management and Timeshare
On Wednesday, October 9th, 2019, we brought together in Paris more than 70 experts for an event on Transition Management and Timeshare.
Market situation and dynamics, new ways of exercising skills within companies, the role of the Transition Eater, the distribution of missions, feedback from our members are the themes addressed by our speakers: Anne Stéphan d'Adéo Reseach, Vincent Montlahuc from ESL Network and Bruno d'Artagnan, President of the network.
Within our ecosystem of partners, we invited Hélène Diep from Prium Portage et Portrait 2.0. to present us their services of salary portage optimized for our members and professional photography for use by our members on the www.fitin-network.com platform.
In addition to these presentations, our experts were able to meet and exchange ideas during a networking session to develop new links and share our values.
Anne-Sophie Barraux, HR Director member of the FIT in NETWORK® network, also received in speed-dating our experts from the supply chain, logistics and lean management professions to affirm our skills and know-how in these professions.
Our objective of creating a community of values and skills around our interim managers, women and men, is gradually becoming a reality through our professional meetings and our ecosystem.
You are an Expert with more than 15 years of experience in one of our three professions: Management, Finance or Human Resources?