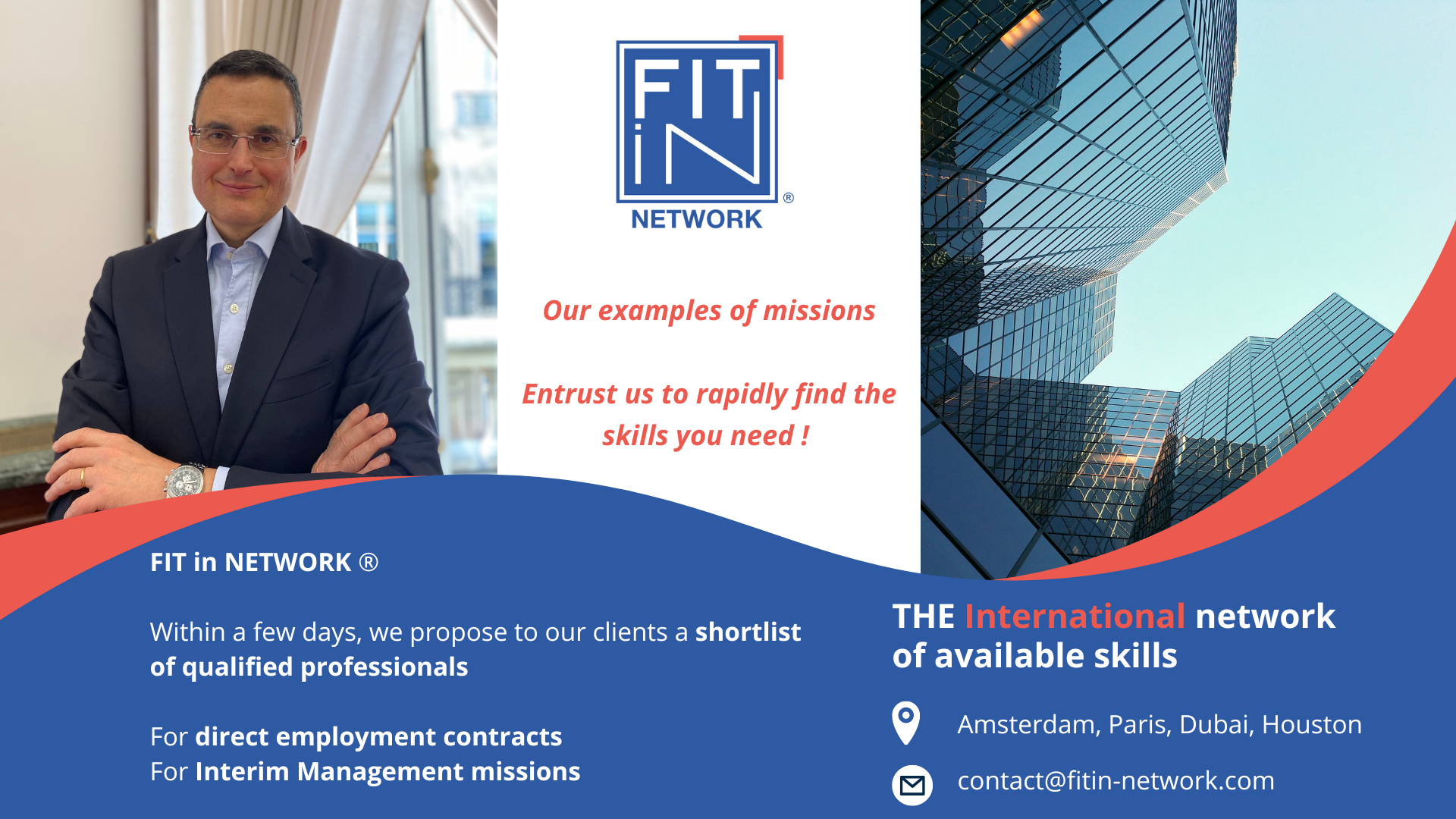 Examples of assignments carried out for our customers
Over the last few years, we have carried out hundreds of searches on behalf of our clients, carefully hunting down and identifying the best skills available on the market.
From Interim Management assignments to Executive Recruitment Express, our clients have trusted us to find exceptional professionals for positions in management, finance and human resources.
On our website, you will find numerous examples illustrating the cases we have successfully resolved for our clients. These case studies provide an overview of the company's context, the client's expectations, the profile sought and the skills required.
Based on our last 100 searches, we are proud to maintain a 93% success rate!
Are you looking for new skills to strengthen your organization? If so, don't hesitate to contact us. We are committed to exceeding your expectations!
Not yet a member of FIT in NETWORK®?
THE European network of available skills
👉 Create or update your profile on FIT in NETWORK® https://bit.ly/2ABuiFu
👉 Follow our professional page on LinkedIn: https://bit.ly/2XRcAWs
👉 Become a Premium Expert and benefit from priority access to all our opportunities as well as many other services https://bit.ly/2XYvOt0
Find out why empathy has become an important skill in the professional world.
👉 https://www.fitin-network.com/fr/actualites/lempathie-la-competence-de-leadership-la-plus-importante/