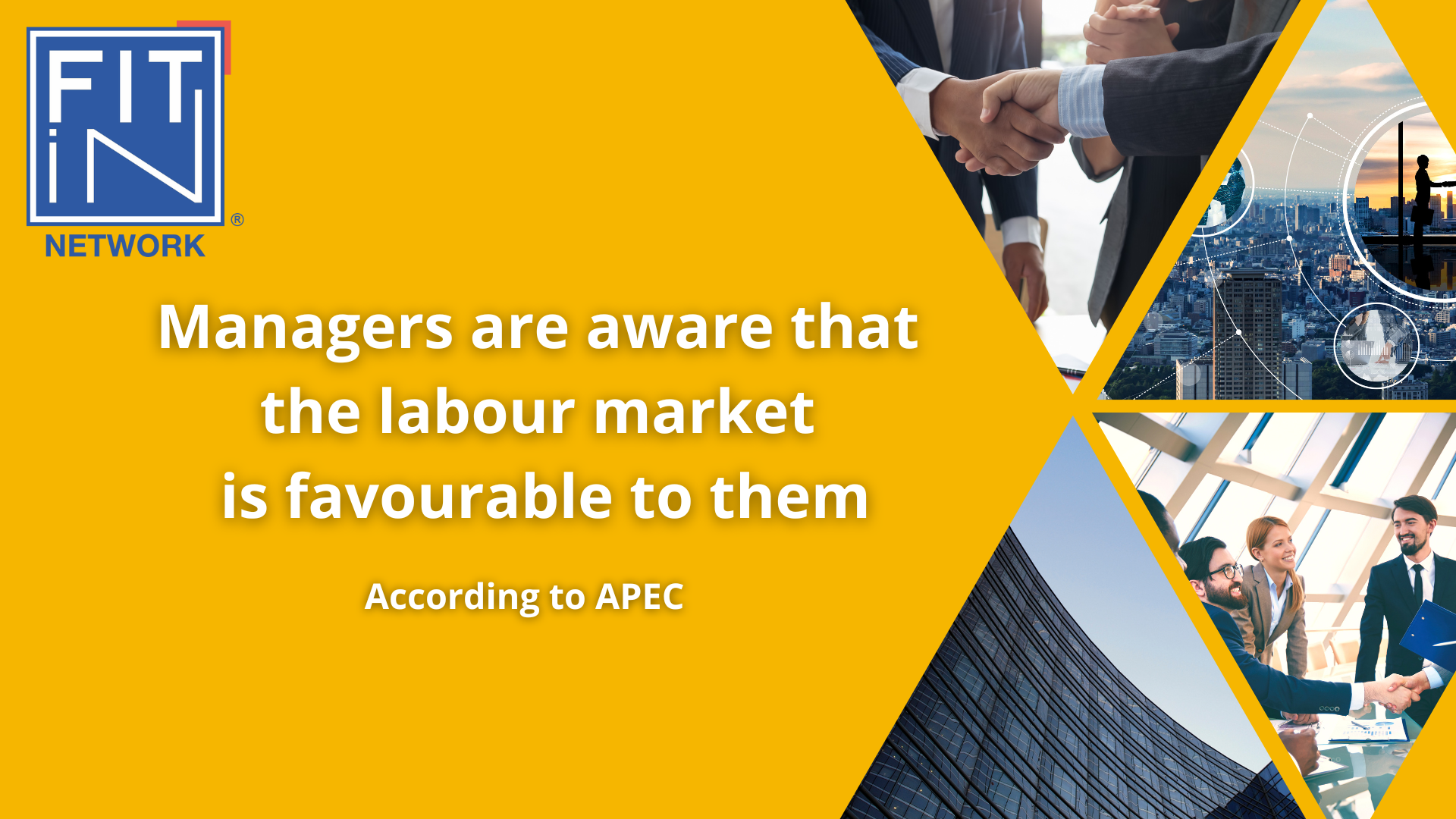 Executives are aware that the job market is favorable to them
More than half of working executives believe they could 𝗿𝗲𝘁𝗿𝗼𝘂𝘃𝗲𝗿 𝗳𝗮𝗰𝗶𝗹𝗲𝗺𝗲𝗻𝘁 a job if they were to change employers. Executives in large metropolitan areas show the 𝗽𝗹𝘂𝘀 𝗼𝗽𝘁𝗶𝗺𝗶𝘀𝘁𝗲𝘀 ; the territories in which they work are singled out for a 𝗳𝗼𝗿𝘁𝗲 𝗱𝗲𝗻𝘀𝗶𝘁𝗲́ 𝗲́𝗰𝗼𝗻𝗼𝗺𝗶𝗾𝘂𝗲 favoring professional opportunities.
Many job opportunities for executives:
The need for executive skills is not

weaken

, quite the contrary.

The executive job offers published on apec.fr have

increased by 34%.

.

This positive trend has affected

almost all functions

, particularly

IT

(+27%)

.

Despite a veil of uncertainty, executive recruitments could

exceed 282,000

making 2022

a record year.
More than half of executives are optimistic about changing companies:
Executives are aware that the job market is

favorable

.

More than half of current executives believe it will be easy for them to find a new

easy to find a new job.

This proportion rises to

66 %

for jobs with a high technical content such as

IT

.
Optimism prevails in the regions driving executive employment :
The optimism of executives is more present in the regions

:

Île-de-France

(56%) and Auvergne-Rhône-Alpes (58%

).

The metropolises of these regions (Paris, Lyon, Grenoble) concentrate in their urban areas many

many head offices, large establishments

and above all

high value-added services

(IT, engineering, R&D, consulting).
Read the article to know more👉 https://lnkd.in/eNGyj3gS
💡 You are a manager ? You are a company and are looking for new skills ? Then contact us, we will be happy to help you :
📧 contact@fitin-network.com
💻 www.fitin-network.com
LinkedIn : Bruno d'ARTAGNAN
📞 01 53 89 09 79
-------------------------
You are not yet a member of FIT in NETWORK®?
THE European network of available skills
👉 Create or update your profile on FIT in NETWORK® https://bit.ly/2ABuiFu
👉 Follow our professional page on LinkedIn: https://bit.ly/2XRcAWs
👉 Become a Premium Expert and get priority on all our opportunities with many other services https://bit.ly/2XYvOt0
You know a professional who "FIT" the profile you are looking for?
Don't hesitate to pass on this professional opportunity to him/her 🚀🚀
Discover why empathy has become an important skill to have in the professional world.
👉 https://www.fitin-network.com/fr/actualites/lempathie-la-competence-de-leadership-la-plus-importante/
Check out our LinkedIn post
👉 https://www.linkedin.com/posts/brunodartagnan_march%C3%A9-de-lemploi-pour-les-cadres-activity-7011258591957417985-ShQ_?utm_source=share&utm_medium=member_desktop