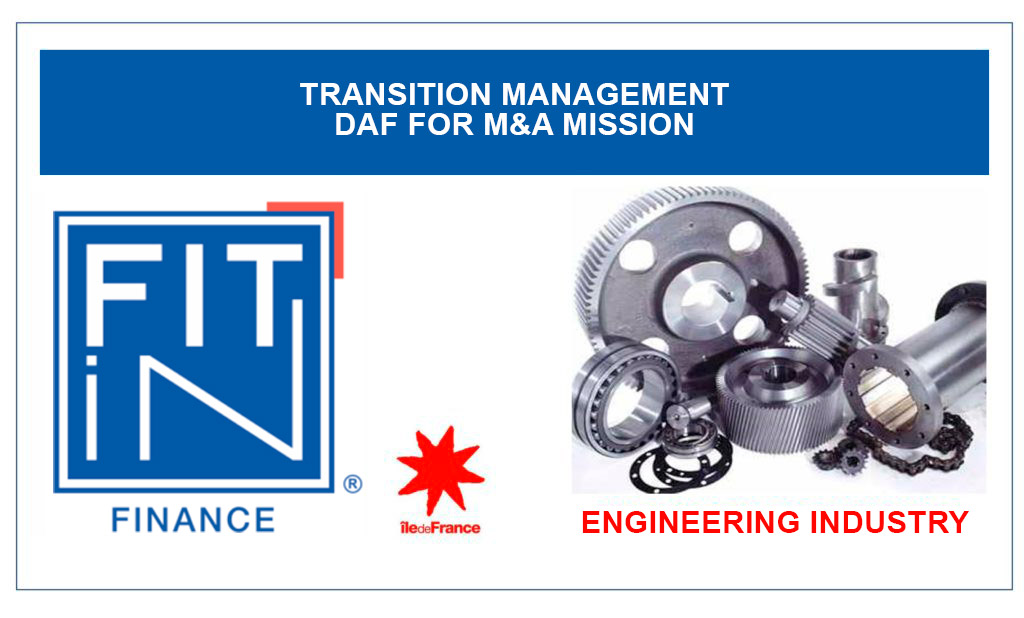 FAM Industry Mission with M&A experience
We are looking for a FAM Industrie with experience in M&A
The company
– European industrial group with a large industrial presence in France;
– Design, manufacture and distribution of technical products for industry, all sectors, BtoB with associated services;
– Several hundred million euros of turnover in France.
The mission
In a phase of strategic refocusing, the Industrial Group is organizing the partial sale of one of its activities in France and is currently in a due diligence preparation phase with potential buyers.
The mission is to:
– Strengthen the headquarters team to respond to Q&A,
– Participate in due diligence,
– Support the operational management in the sale phase
– Prepare, with the financial team in place, monthly activity reporting;
– Be proactive in collecting and organizing data from the dataroom;
– Provide experience in M&A, business update.
Mission based in Paris with regular visits to industrial sites in France.
Start-up within a maximum of two weeks, initial duration of 4 months, subject to change depending on the ongoing sale project.
The profile
Experienced financial expert in the industry with a record-breaking M&A operations track record.
Minimum 15 years of professional experience, training Business School / University of Management / Engineering School.
Constructive and positive spirit, enthusiastic and motivated for a beautiful industrial project.
Ability to work in a team and ready to take partial ownership of this partial sale project.
Do you fit this profile and are you interested?
Send your application quickly with a motivation focused on your relevant experience in relation to this mission to contact@fitin-network.com with the ref. 19.054