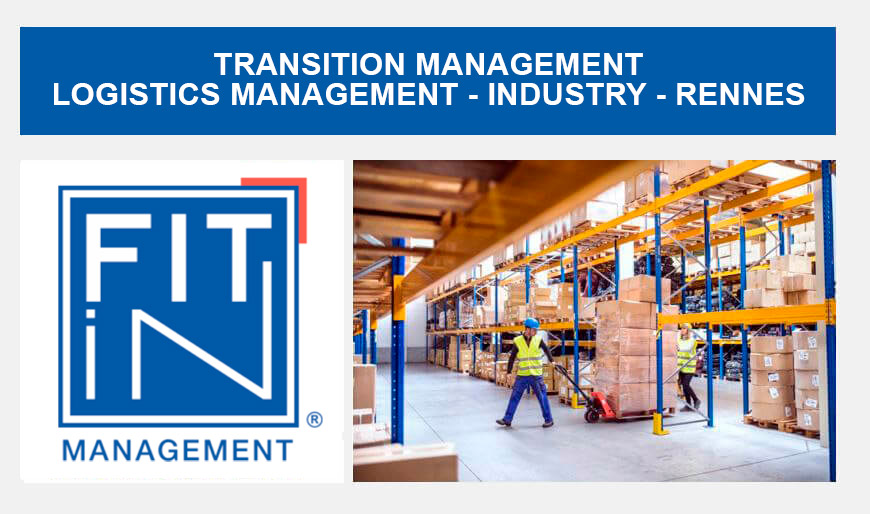 FIT in MANAGEMENT® – Industry – Logistics Director Mission
Mission of Logistics Director in Industry (Rennes)
The company
Family group with a national dimension, based in the Western Region of France;
In the distribution and industrial logistics sector;
More than 1000 employees, Group certified and recognized for the quality of its services.
The mission
In a growth phase, the Group must ensure the interim of a logistics department with a dual technical and commercial dimension in order to:
Establish processes to improve profitability;
Maintain beneficial relationships with third parties (customers, suppliers, providers);
Develop HR processes and identify needs;
Facilitate operations and seek synergies within the Group;
Report on the successful execution of budgets;
Lead a team of about 70 people for a turnover of € 50 million.
The mission is based near Rennes and requires to be based on the spot.
The start will be without delay following the presentation and validation with our client.
Estimated duration of 4 to 6 months, in full-time Transition Management.
Your profile
Charismatic with leadership;
Ability to create and maintain trust;
Sense of priorities and strategy;
Engineer with additional training in Management or Strategy or Finance;
Minimum 15 years of experience;
Available immediately.
You fit this profile and are interested?
Send your application very quickly with motivation on your experience to contact@fitin-group.com with ref. 19.046.