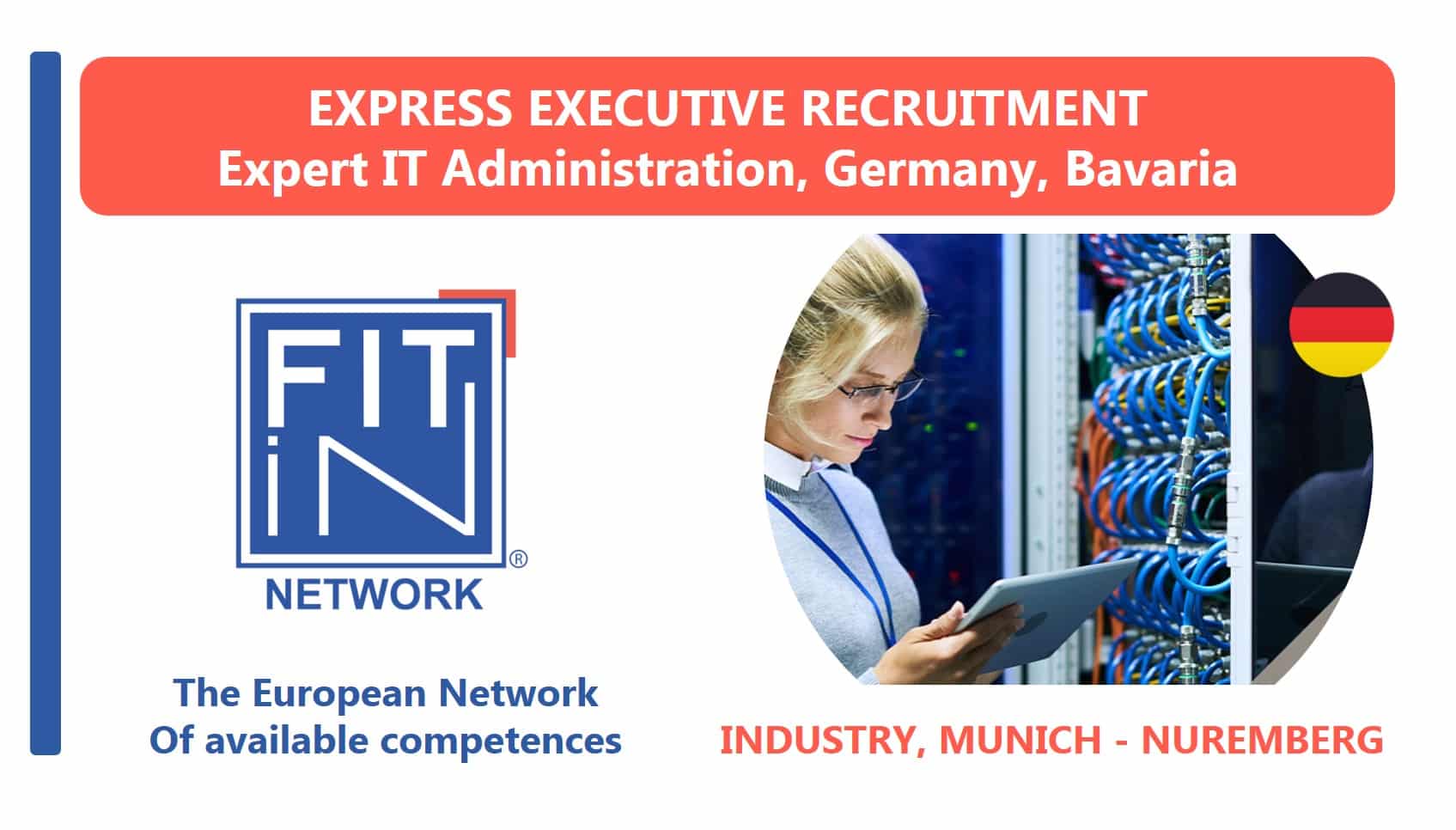 FIT in NETWORK® : Express Executive Recruitment – EXPERT IT ADMINISTRATION
You are in the German Bavaria region, between Munich & Nuremberg, and looking to join a group to develop its IT network ? 

This may be a great opportunity for you !
☑️ The company
Part of an international and listed Group, the company is a key player in its industry : developing, constructing, selling its technological production worldwide.

B to C company.
☑️ The position
Part of the head office IT team.

You oversee the computer networks, the firewalls, the window-server, the window active directory, the office 365 solutions for the end users.

You manage the Unix & Linux servers and solutions.

Good VMware and NetApp knowledge necessary for this position.

Based in Berlin area, Germany.
☑️ Yourselves
IT Admin professional, willing to implement & develop your skills within an international group. 

Team player, communicative, curious, hands-on and solution minded.

Fully fluent in German and in English.
Immediately available to start in March 2021.
☑️ You fit with this profile ?
This is an express and exclusive search.

Send asap you CV in English + motivation letter to contact@fitin-network.com with ref. 21.034