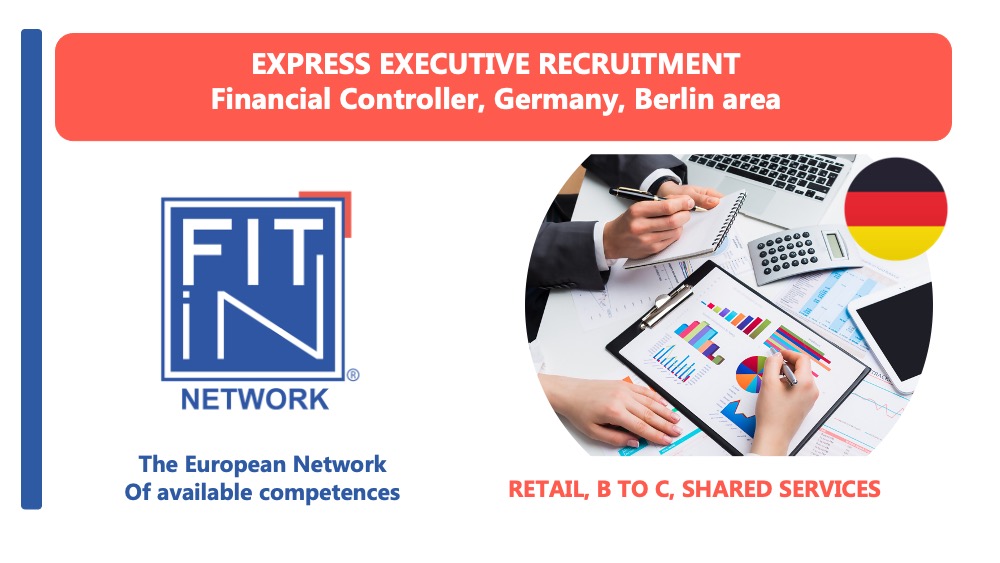 FIT in NETWORK® – Express Exécutive Recruitment – Financial Controller, Germany, Berlin area
💥 Express Executive Recruitment 💥
FINANCIAL CONTROLLER, BERLIN, GERMANY
Are you looking for a new professional challenge in Germany ? If yes, this maybe a great opportunity for you !
We are looking for a Superwoman or a Superman for one of our international clients for this permanent employment contract.
☑️ The company
World class Group present internationally in the BtoC and Retail sectors.
Leader in his various markets.
☑️ The position
Real business partner, working in a young and dynamic team.
Shared services, SAP, IFRS, budgeting, reporting, challenge the business teams, improve processes. Based in Berlin area, Germany.
☑️ Yourselves
Financial background, 10 to 15 years' experience max.
Audit & controlling experience, motivated, smart thinking, good communications, willing to progress, fluent in German & English.
☑️ You fit with this profile ?
This is an express and exclusive search.
Send asap CV + motivation to contact@fitin-network.com with ref. 21.028