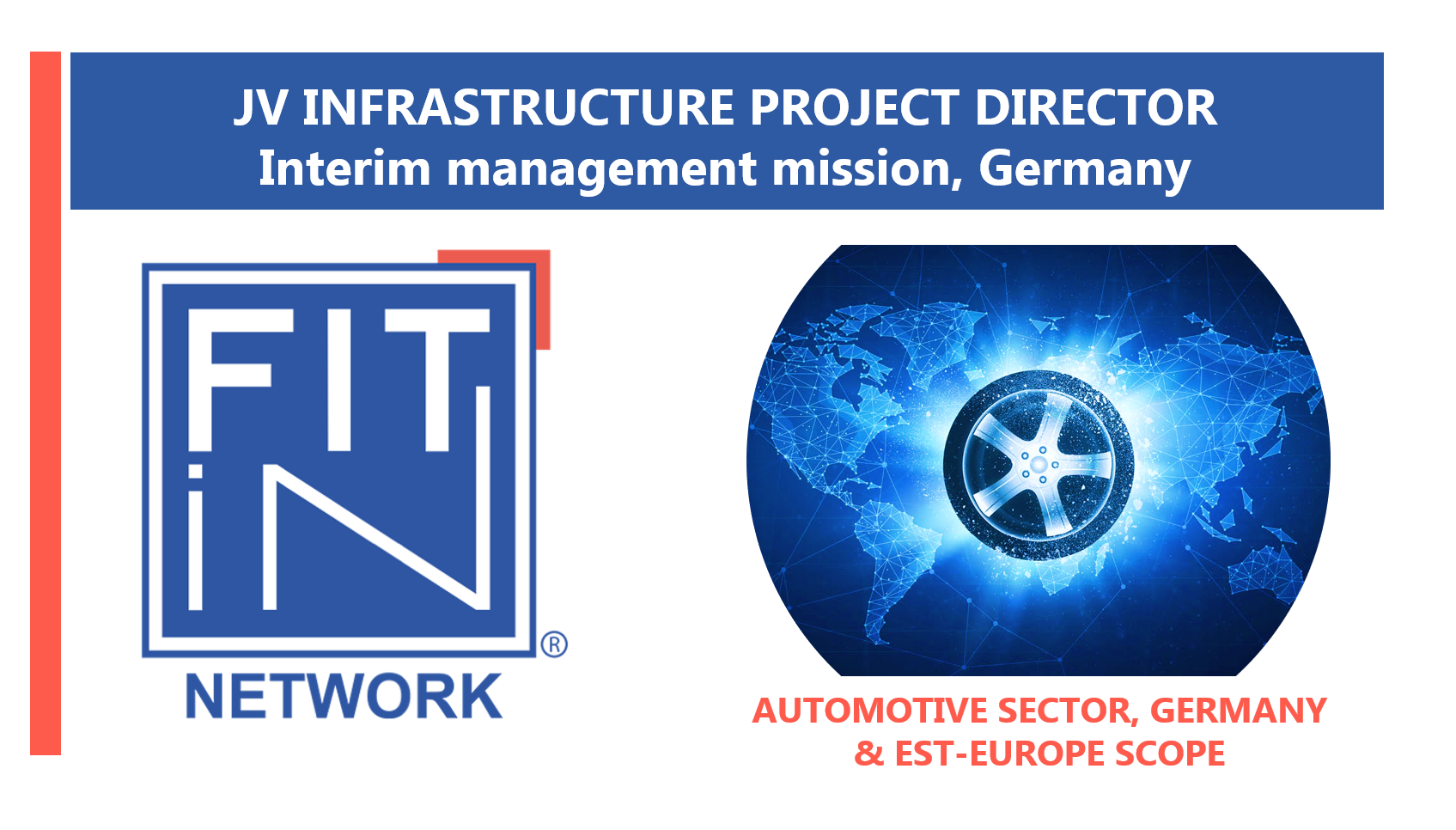 FIT in NETWORK®, new interim management mission: JV INFRASTRUCTURE PROJECT DIRECTOR
 Sprechen Sie Deutsch ? Wenn ja, können Sie weiterlesen !
We propose an interim management mission for a JV Infrastructure Project Director / Automotive Sector
☑️ The project
International Joint Venture project within the automotive industry
We build a new and large infrastructure to meet the future needs of the sector, including civil works, landscaping & automotive equipment's
We work with the key industrial players
☑️ The mission
Represent the JV and act as the main Contractor representative
Manage and negotiate the Client's expectations
Report to and organise the JV Steering committee
Supervise the execution of the works
Responsible for coordinating the design & the construction activities
Manage the project team, allocate the human resources
Report on budgets and on the monthly P/L management
Organize Quality, Safety and HSE activities on the project
At least 12 months, extensible according to the project status
Located both in and around Germany
☑️ Your profile
You are fluent in German and in English
If you also practice another Est-European language, it is a plus
You worked with the Automotive Industry & have managed large infrastructure projects, min m€ 50
Experienced Project Director and Contract management with 200+ team
Between 15 and 20 years of experience
Available to start now
☑️ You FIT with this profile ?
This is an exclusive search for our client.
Send on short notice your CV and application message in English by mail to contact@fitin-network.com with ref. 20.078