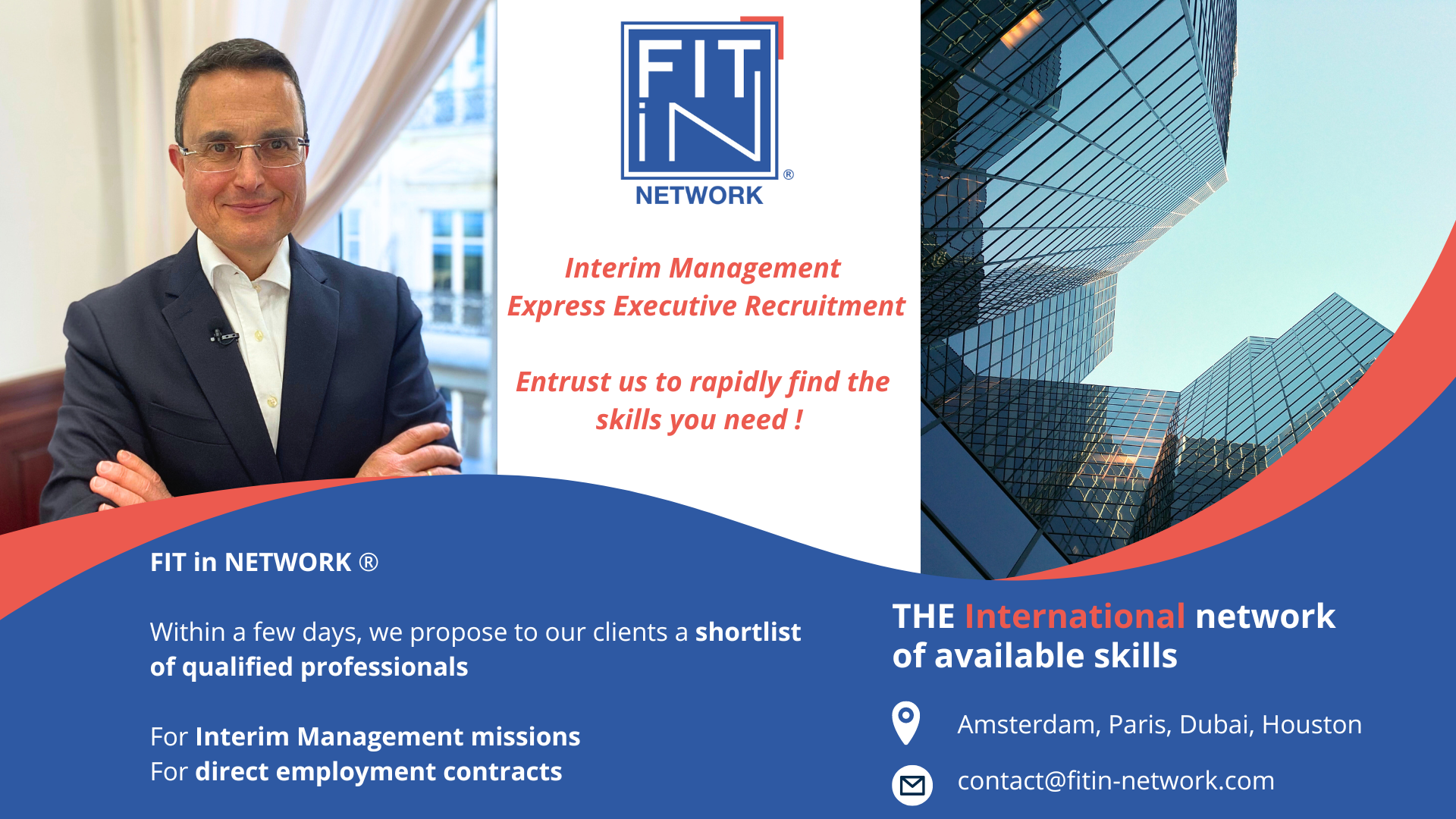 FIT in NETWORK® presentation
FIT in NETWORK® is THE international network of available skills. Today, we have direct access to over 30,000 experts worldwide, mainly in three regions: Europe, North America and the Middle East.
We operate from four main sites: two in Europe (Amsterdam in the Netherlands and Paris in France), one in the Middle East (Dubai) and one in the USA (Houston, Texas). The aim of our organization is to rapidly provide our customers with the skills they need to carry out their projects.
Once we have been commissioned, we present our customers, within a few days, with a list of qualified professionals who can be interviewed directly.
We offer rapidly available skills for both Interim Management assignments and Express Executive Recruitment.
Our network specializes in three areas of expertise: operational management, financial management and human resources management.
Depending on our customers' specific needs, we can also offer skills in marketing, business development, sales, or positions linked to digital transformation.
Are you also looking for new skills to develop your business? Then contact us today to find out how we can help you!
Not yet a member of FIT in NETWORK®?
THE European network of available skills
👉 Create or update your profile on FIT in NETWORK® https://bit.ly/2ABuiFu
👉 Follow our professional page on LinkedIn: https://bit.ly/2XRcAWs
👉 Become a Premium Expert and benefit from priority access to all our opportunities as well as many other services https://bit.ly/2XYvOt0
Find out why empathy has become an important skill in the professional world.
👉 https://www.fitin-network.com/fr/actualites/lempathie-la-competence-de-leadership-la-plus-importante/