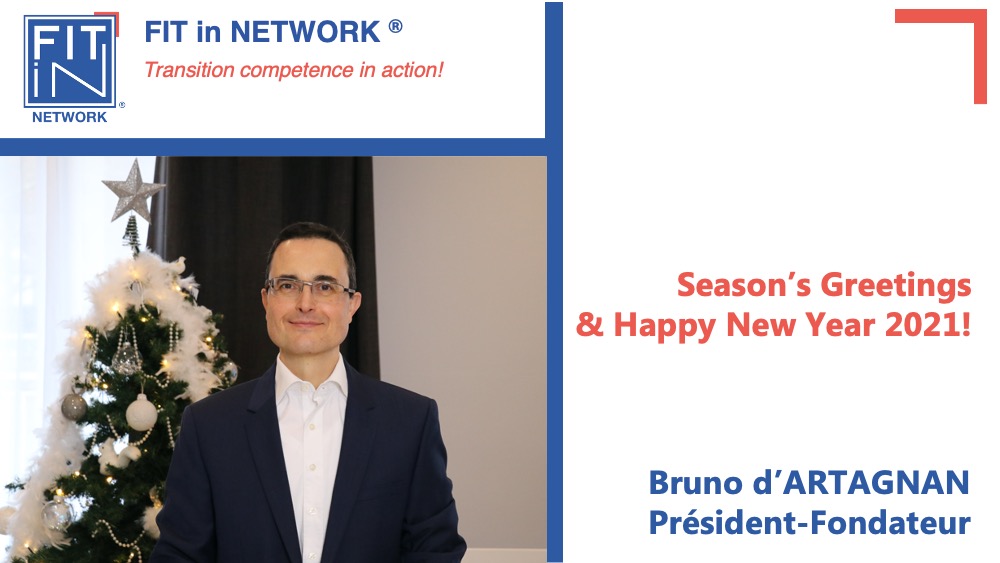 FIT in NETWORK®: season's greetings and all our best wishes for our clients for 2021 !
The entire FIT in NETWORK ® team and all of our interim management experts, i.e. more than 1,200 professionals registered and visible on our platform, join me in wishing you a very happy holiday season! 🎉🎉
We also wish you the best of health, prosperity and success in your projects for the year 2021! 🙂🙂
I would like to thank all of our customers for their confidence throughout the missions carried out during the year 2020, in a context of transformation linked to Covid and the health situation.

Our entire team and our expertsaremobilized to support you in your projects and meet your needs. We will continue to offer you new services to best meet your skills needs, in France and throughout Europe,

You can always count on FIT in NETWORK ® to continue to provide companies with operational and rapidly available skills during the year 2021! 🚀🚀