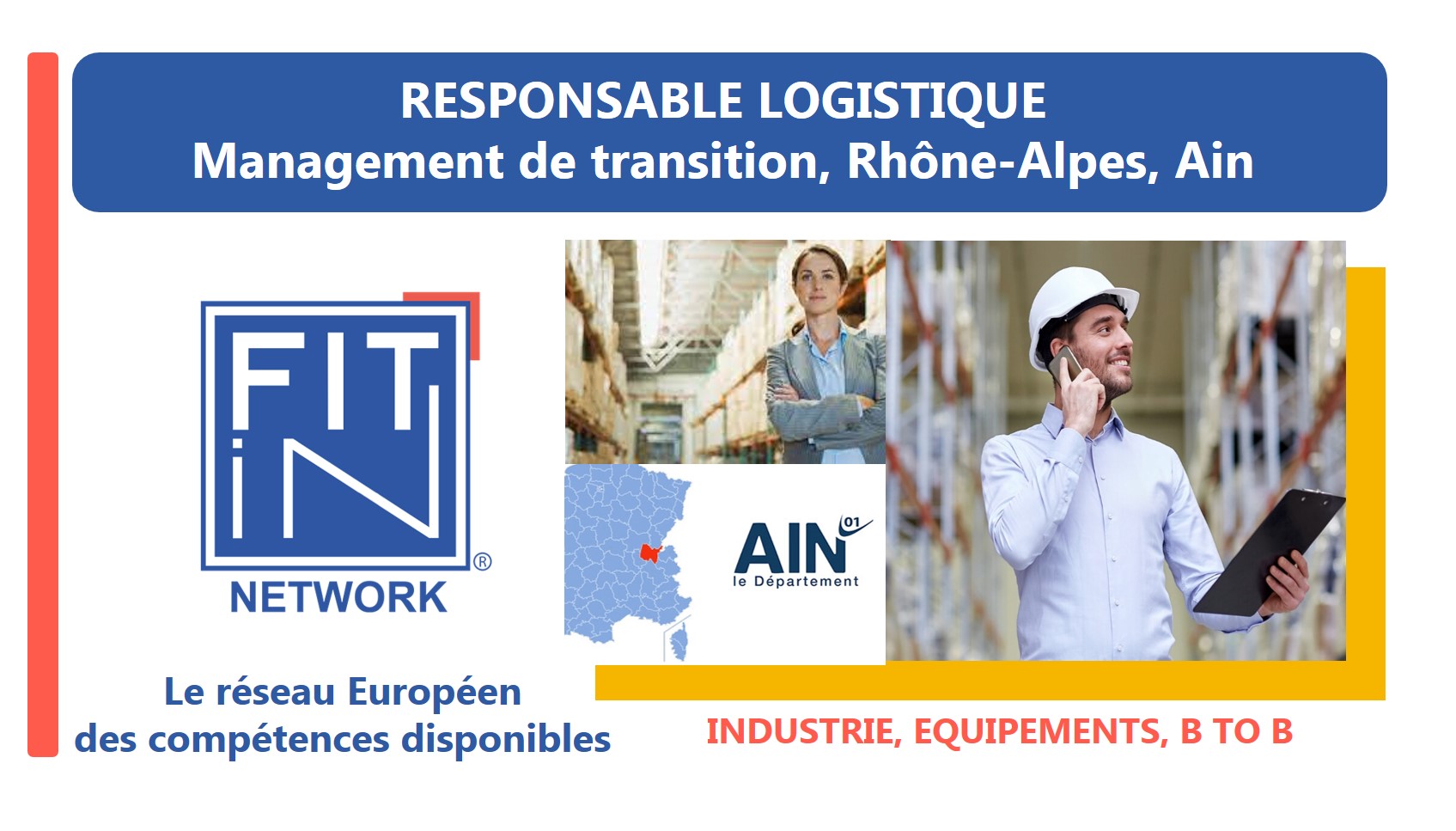 INTERNAL LOGISTICS MANAGER
🚀 Interim management assignment🚀
INTERNAL LOGISTICS MANAGER
Our client, a leading industrial group, is looking for itsInternal Logistics Managerfor its production and distribution site for this interim management mission .The start of this mission is imminent, from the beginning of July 2021.
Get your CVs ready and apply!

☑️ Company
Industrial group with a presence throughout Europe

Mass production of complex equipment and B to B distribution

For a site based in the Ain department

☑️ The mission
Lead and organize the management of internal flows on the entire site
To optimize the flow of goods

Manage the warehouses
Plan the organization of operational teams

Supervise about 40 people working in 2×8

Organize the flow of information

Ensure safety and compliance with hygiene standards

Monitor performance indicators

🏢 Mission based in the Rhône-Alpes region, in the Ain
🕗 Initial duration of 4 months, extendable
✈️ Carried out in person, on site

Start in early July 2021

As soon as the final choice is made with the Client
☑️ Profile required
Logistics & warehouse professional

Experience in train flows a plus

10 to 20 years experience in the industry

Ability to manage a team

Operational posture

Practice English

🎯A vailable immediately & presence on site
Express & exclusive search for our client

🦸♀️🦸♂️ Your profile "FIT" with this opportunity?
Quickly send your application CV + motivation message by mail to contact@fitin-network.com with the reference 21.062