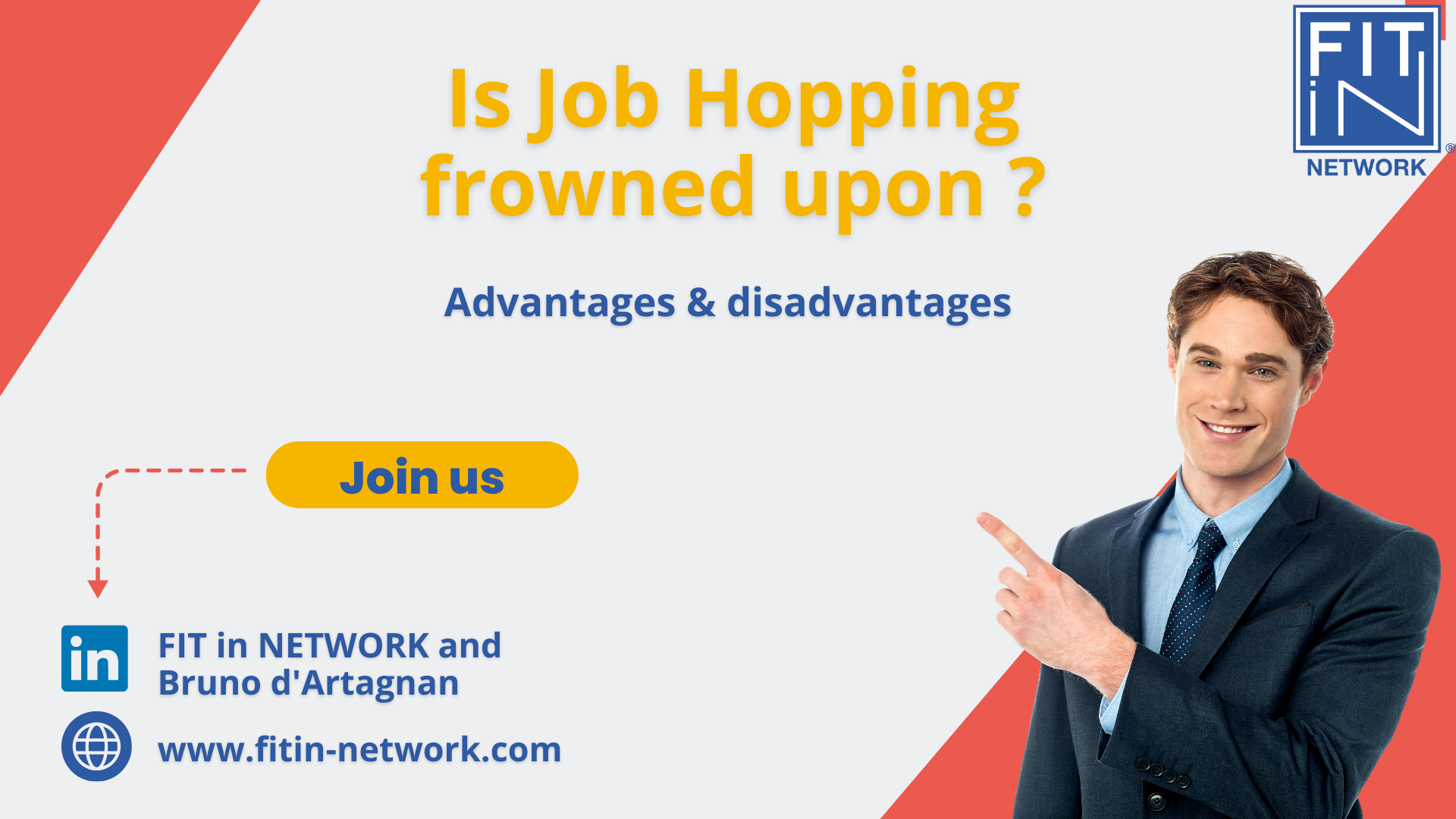 Is Job Hopping frowned upon ?
What is job hopping?
It consists, for an employee, of regularly changing companies and multiplying different professional experiences. Job hopping is a new practice that is mainly found among young workers, aged between 15 and 40.
On the other hand, job hopping is part of a rapidly and constantly changing labour market, which forces more mobility and flexibility.
Used intelligently and appropriately, for jobs that lend themselves to it, job hopping can become a real asset for both the employees and the companies that employ them companies that employ them.
What are the benefits of job hopping for employees?
It offers a number of significant advantages, which explain the growing success of this practice. These benefits include:
The multiplication of professional experiences ;
A greater capacity for adaptation and integration, which is a direct consequence of the multiplicity of experiences in different companies;
Greater flexibility, especially in managing the balance between professional and private life;
A faster and consequent evolution of the salary, the candidate being able to renegotiate his or her salary upwards at each change of position.
And the disadvantages?
It still gives, in most companies, the image of an employee who does not show loyalty, or worse, who shows laziness, inconstancy and indecision.
This can be detrimental to the job search, but also to your job once in place.
Job hopping also adds a precarious dimension to your career. With each resignation or end of a fixed-term contract, you are left in limbo until you manage to find the next job, even in the professions most sought after by recruiters.
What are the benefits of job hopping for employers?
Job seekers have soft skills and abilities such as:
Strong adaptability and resilience;
A richer professional experience, for the same duration, than an employee who has worked in a limited number of companies;
A better ability to integrate.
Employees who can afford to change jobs are also often particularly efficient workers. More ambitious and productive, they have no trouble changing jobs simply because their profile is highly prized by recruiters.
by recruiters.
And the disadvantages?
With a Job Hopper, you know from the start that you will have to launch a new recruitment campaign for the same position within an average of 1 to 3 years.
However, you can develop a strategy in advance, anticipating these departures as much as possible.
Finally, it is always in the employee's interest that your collaboration takes place under the best possible conditions, including when the employee resigns.
You can also negotiate the employee's departure by asking him/her to give you time to find a replacement.
You are not yet a member of FIT in NETWORK®?
THE European network of available skills
👉 Create or update your profile on FIT in NETWORK® https://bit.ly/2ABuiFu
👉 Follow our professional page on LinkedIn: https://bit.ly/2XRcAWs
👉 Become a Premium Expert and get priority on all our opportunities with many other services https://bit.ly/2XYvOt0
Learn why empathy has become an important skill to have in the professional world.
👉 https://www.fitin-network.com/fr/actualites/lempathie-la-competence-de-leadership-la-plus-importante/