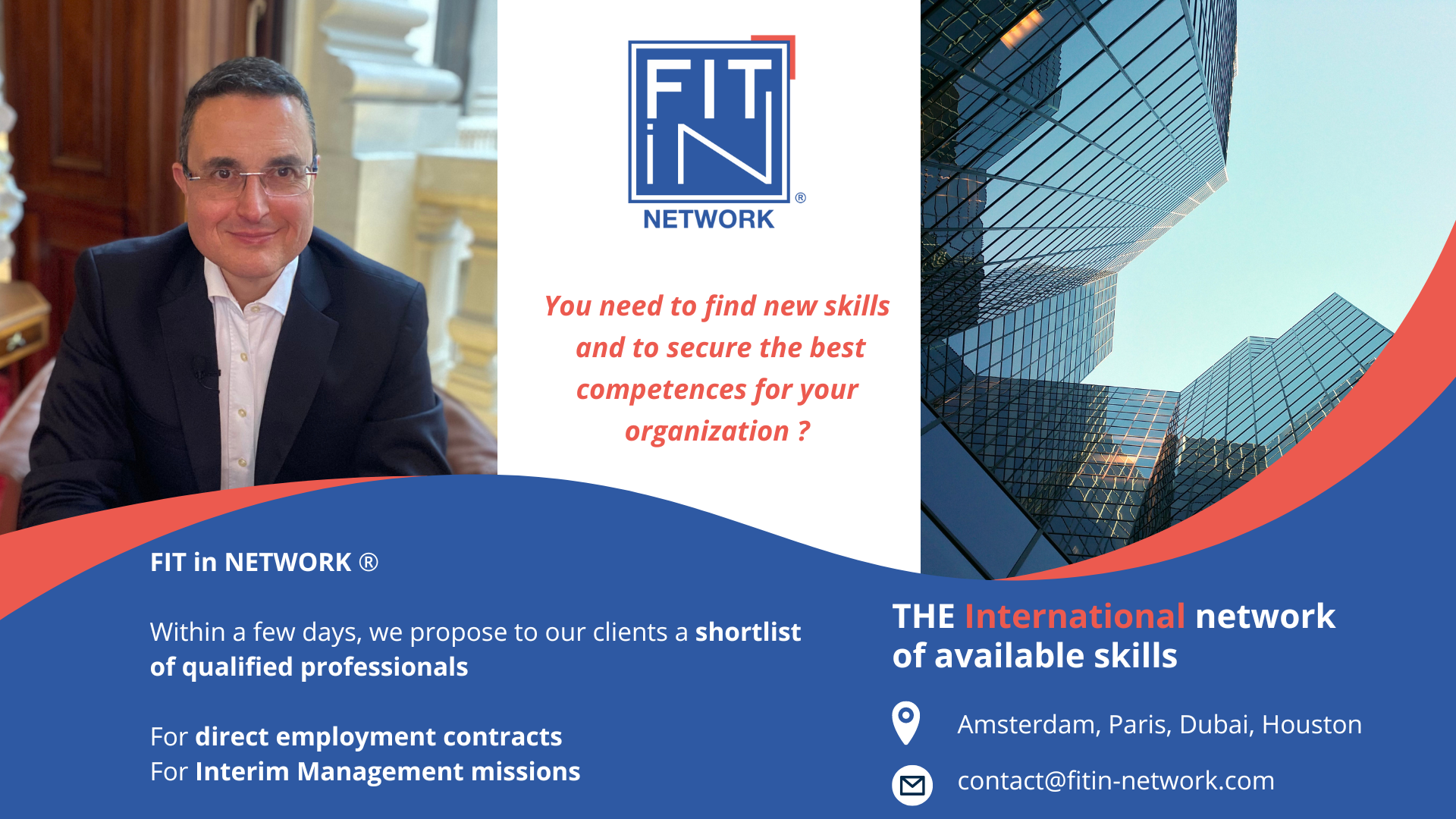 Is your company looking for new skills?
Your company is looking for new skills.
Whether you're an independent company, a member of a large group, an investment fund or a family business, you can count on FIT in NETWORK to quickly introduce you to the best skills available on the market.
We offer our customers two possible solutions:
An interim management solution: we can offer you a list of interim management experts, and the one you select will be seconded to your organization for the specific duration of your needs.
A permanent solution: we can also offer you an Express Executive Recruitment solution, enabling you to hire the best professionals directly.
Thanks to our extensive international network of over 30,000 professionals, we'll quickly identify, evaluate, qualify and present you with the most qualified candidates to meet your needs.
If you too need to find new skills for your organization, then contact us quickly.
We're committed to exceeding your expectations!
Not yet a member of FIT in NETWORK®?
THE European network of available skills
👉 Create or update your profile on FIT in NETWORK® https://bit.ly/2ABuiFu
👉 Follow our professional page on LinkedIn: https://bit.ly/2XRcAWs
👉 Become a Premium Expert and benefit from priority access to all our opportunities as well as many other services https://bit.ly/2XYvOt0
Find out why empathy has become an important skill in the professional world.
👉 https://www.fitin-network.com/fr/actualites/lempathie-la-competence-de-leadership-la-plus-importante/