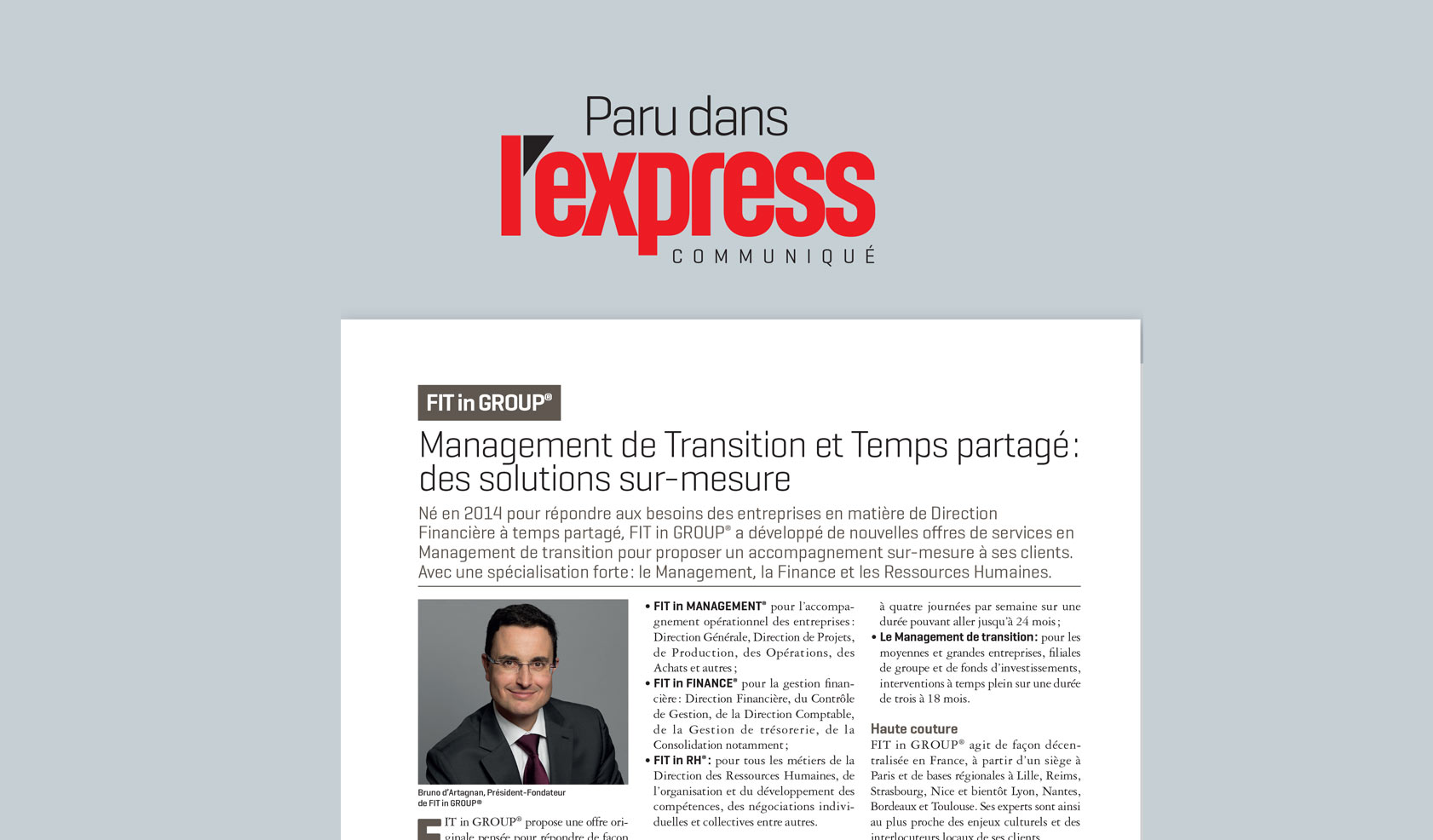 "L'express" talks about the FIT in NETWORK®!
In its special business section published on Wednesday 13 June, L'Express devoted an article to the FIT in GROUP®.
The FIT in GROUP®'s values and its operational and tailor-made approach are highlighted.
A FOCUS is also dedicated to the the FIT in NETWORK® platform, which is presented as "The place to be" for professionals and "The place to meet" for companies!
Launched a month ago by the FIT in GROUP®, the platform FIT in NETWORK® is designed to connect experts looking for transition management and/or timeshare assignments with companies wishing to recruit professionals with more than 15 years of experience in Management, Finance and Human Resources.
Read the Express article in full ! (In french)