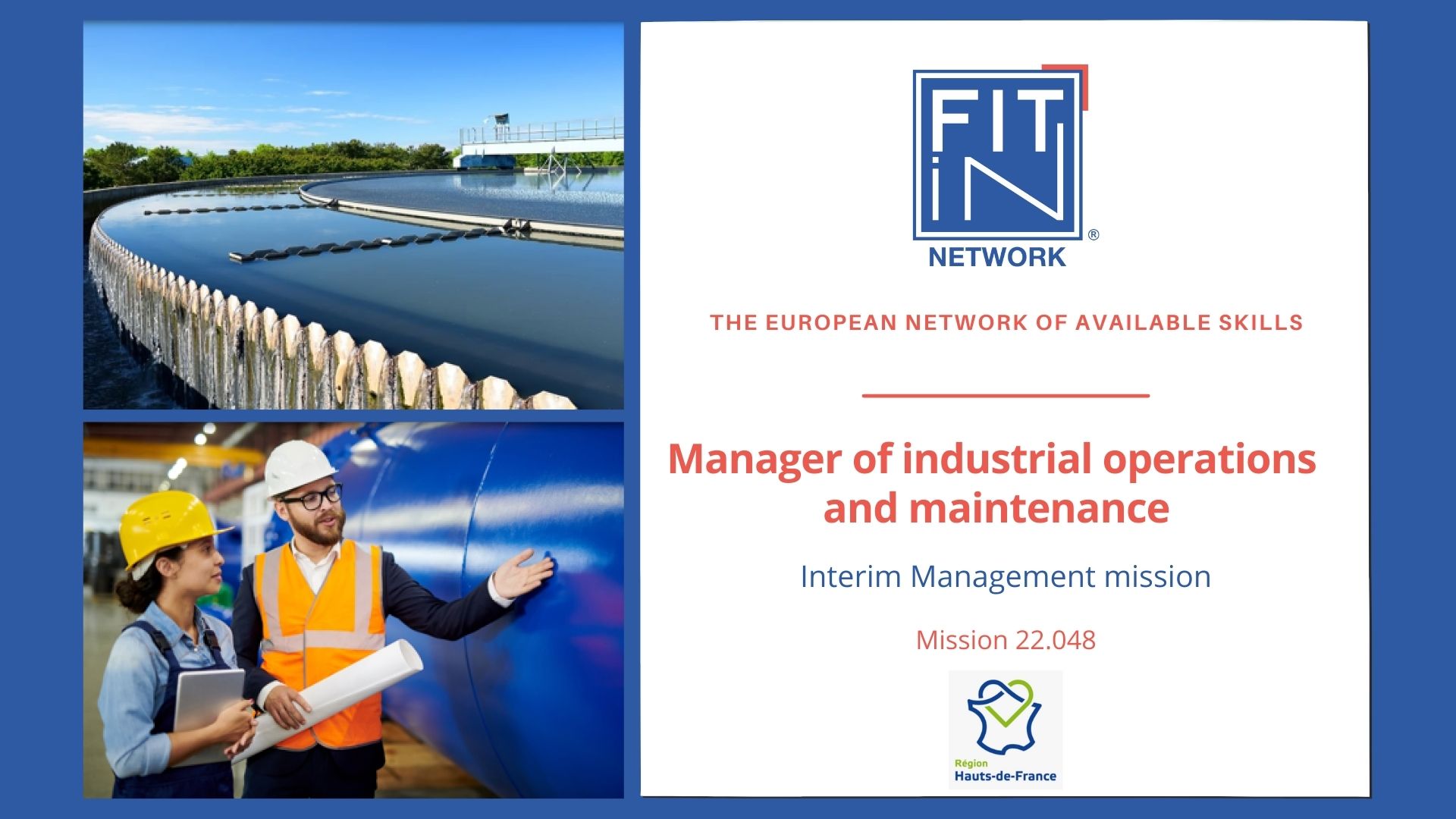 Manager of industrial operations and maintenance
Our client is an industrial services operator providing, on behalf of its industrial clients, multi-technical maintenance services in the environmental and water sectors (waste, process, industrial).
As a recognized player, it participates in the current reorganization of the sector through various projects of regrouping and consolidation of this growing sector.
It is within this framework that we have been mandated, on an express and exclusive basis, to strengthen its teams and find its future Industrial Operations and Maintenance Manager based in the Hauts-de-France region.
Are you immediately available and able to participate in these industrial projects, leading an operational team?
If so, there is no time to lose in seizing this superb opportunity.On your CV, get ready, apply!
☑️ The Company for this mission
Business Unit of a Group in the industrial services sector;
Multi-technical and multi-service maintenance services, including the management of industrial & process water for customers ;
Several industrial sites served by the company;
A dedicated team of professionals to manage.
☑️ The mission to be filled
Operations & Industrial Maintenance Manager.
You will report directly to the Group Operations & Maintenance Manager.
Your main missions are:
Ensure the continuity of operations of services to customers;
Guarantee the safety of the teams and ensure compliance with QHSE standards;
Participate in business developmentprojects.
Your day-to-day activities include the following:
Manage an operationalteam spread across the company's various contracts;
Ensure compliance with contractual commitments, in terms of industrial performance;
Allocate and manage operating, maintenance and operationalbudgets within the company;
Define the objectives, with the main assistants, of the operational and maintenance teams;
Supervise the planning and be a force of proposal to adjust them according to the constraints of exploitation;
Ensure smoothcommunication with management and the maintenance and operations teams;
Participate in the development of the internal teams and the skills in place by a benevolent and continuous sharing of know-how.
🏢 Transition Management Mission
📍Based around Lille with a regional scope
✈️ Regular travels-Onthe different industrial sites of the region
🚩ASAP start-up-At thelatest June 2022
⚽ Initial duration of 6 months-Extendabledepending on the situation and convertible according to the "FIT" at term with our client
☑️ Your Profile & Key Skills.
Must-have
You are a professional with proven experience in the following areas:
Experience with industrial sites ;
Proven experience in managing operational teams;
Knowledge of the wastewater/industrial and/or process businesses.
Profile
Minimum 10 years of provenexperience in Maintenance and/or Operations Management activities;
Knowledge of multi-technical services;
Field experience, with physical presence on the various sites;
Sense of responsibility;
Ability to communicate and motivate teams;
Professional agility to adapt to operational constraints.
🎯 You are available immediately
This Express search is Exclusive & Confidential to our client.
🦸♂️ Your profile "FIT" with this opportunity?
Quickly send your CV + targeted message by email only to contact@fitin-network.com with the reference 22.048.